For Faculty and Staff of Emory University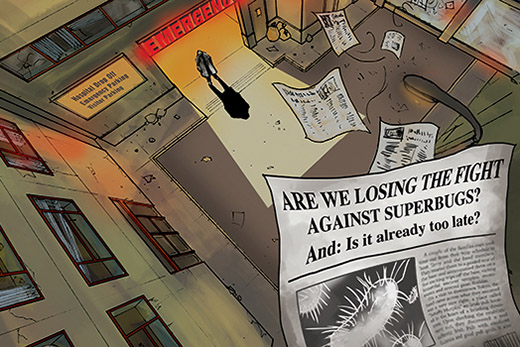 Are we facing a future without antibiotics?
The possibility that our most commonly prescribed drugs, which we've relied on for nearly eight decades to kill infections, will stop working is nearly unfathomable. Find out how Emory researchers are addressing the threat of antibiotic resistance.
---
---
---
---
Diplomat, journalist headline India Week at Emory
India Week events include discussions with Ambassador Arun Singh and journalist Bachi Karkaria, as well as an exploration of mind-body science, the Student Indian Arts Mela and India-themed activities for Wonderful Wednesday.
---
---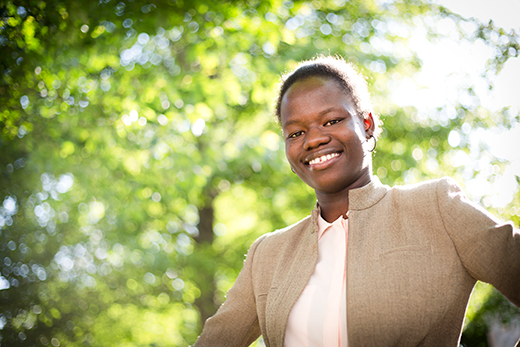 Emory graduate selected for prestigious Luce Scholars Program
Following a year of studies at the University of St Andrews as a Bobby Jones Scholar, Emory graduate Kadiata Sy is named to the 2017-2018 Luce Scholars Program.
Start your summer planning: The Emory WorkLife Resource Center has posted its Summer Planning 2017 website, filled with resources to help employees with children find summer camps and programs, as well as fun family activities.
Canvas 101
This online-only session covers the basics of setting up Canvas course sites, adding content and importing from Blackboard.
When: March 14, 9:00 a.m.
Where: Online
Admission: Free
Atlanta Science Festival: Astronaut Mark Kelly
Launch rockets on the lawn starting at 5:30 p.m., then hear Kelly's speech kicking off the Atlanta Science Festival at 7 p.m.
When: March 14, 5:30 p.m.
Where: Glenn Memorial Auditorium
Admission: $12 in advance; $8 kids ages 12 and under; $15 at the door
WaterHub Tour
Get a behind-the-scenes look at Emory's innovative WaterHub. The student-led tours are popular and fill up fast.
When: March 15, 1:00 p.m.
Where: Emory WaterHub, Peavine Drive
Admission: Free
 
 
 
 
 
 
 
 
 
 
 
 
 
 
 
 
 
 
 

Canvas 101
When: March 15, 9:00 a.m.
Where: Online
Admission: Free

 
 
 
 
 
 
Editor: Laura Douglas-Brown
Executive Director of Communication: Susan Carini
Interim Senior Vice President for Communications and Public Affairs: Vince Dollard

Emory Report is published by  Communications and Public Affairs
Read the Emory Report Guidelines
Copyright 2022 Emory University | All Rights Reserved
201 Dowman Drive, Atlanta, Georgia 30322 USA | 404.727.6123