For Faculty and Staff of Emory University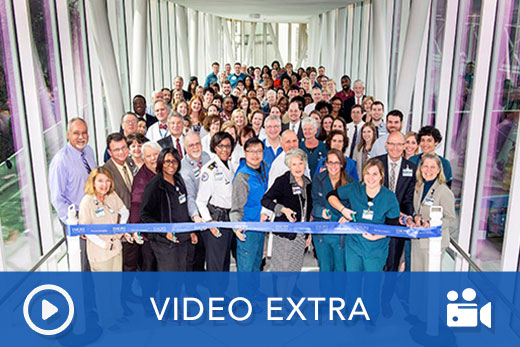 Emory University Hospital opens new pedestrian bridge to hospital tower
A proud group of Emory Healthcare staff, faculty and patient and family advisers were the first to cross the new Emory University Hospital pedestrian bridge that spans Clifton Road to the new hospital tower.
---
Radiology training saves lives in Egypt
It's not uncommon for Emory Radiology's faculty to be welcomed as visiting scholars by top academic health centers. It is uncommon, however, for a country's top government health official to issue the invitation, which makes Sherif Nour's visit to Egypt all the more exciting.
---
---
---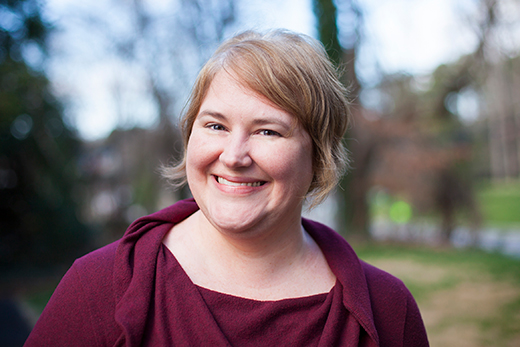 Emory receives $1.2 million grant to help shape future of scholarly publishing
Emory College has launched a multiyear initiative, funded by the Mellon Foundation, to support long-form, open-access publications in the humanities in partnership with university presses. Sarah McKee, who joined Emory's Fox Center for Humanistic Inquiry this month, will focus on projects that publish humanities monographs in digital formats.
Assess your well-being: Emory's Faculty Staff Assistance Program offers online self-assessments for issues such as depression, eating disorders, post-traumatic stress disorder, alcohol abuse and more. The free screenings are anonymous and can help you decide if you need to reach out to a doctor or other professional.
Art and Politics: A Conversation
Explore the political functions of art with Emory PhD student Fahamu Pecou; John Lysaker, Emory philosophy department chair; and philosopher Mariana Ortega from John Carroll University.
When: Feb. 24, 3:30 p.m.
Where: White Hall, Room 112
Admission: Free
Concert: Katia and Marielle Labeque, piano duet
The sibling pianists, renowned for their synchronicity and energy, will play selections by Stravinsky, Ravel and Debussy.
When: Feb. 26, 4:00 p.m.
Where: Schwartz Center for Performing Arts, Emerson Concert Hall
Admission: $55; $44 discount category members; $5 Emory students
 
 
 
 
 
 
 
 
 
 

Emory Wind Ensemble
When: Feb. 24, 8:00 p.m.
Where: Schwartz Center for Performing Arts, Emerson Concert Hall
Admission: Free

 
 
 
 
 
 
 
 
 
 
 
 
 
 
 
 
 
Editor: Laura Douglas-Brown
Executive Director of Communication: Susan Carini
Interim Senior Vice President for Communications and Public Affairs: Vince Dollard

Emory Report is published by  Communications and Public Affairs
Read the Emory Report Guidelines
Copyright 2022 Emory University | All Rights Reserved
201 Dowman Drive, Atlanta, Georgia 30322 USA | 404.727.6123