For Faculty and Staff of Emory University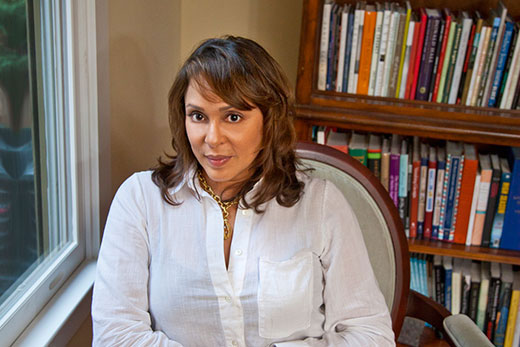 Former U.S. poet laureate to deliver Commencement address
Former U.S. Poet Laureate Natasha Trethewey will deliver the keynote address at Emory's 172nd Commencement on Monday, May 8, when she will also receive an honorary Doctor of Letters degree. Three additional honorary degrees will be awarded during the ceremony.
---
---
---
---
Emory's IT Self Service Portal gets major facelift
The upgraded IT Self Service Portal provides an interactive customer experience. Users can easily open tickets to report problems, search for articles to help resolve IT issues, and find items in the request catalog.
---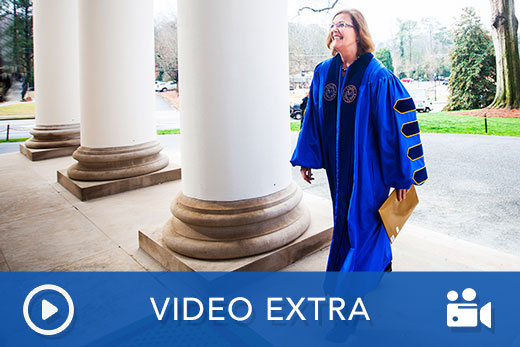 The inauguration of Claire E. Sterk, Emory's 20th president
Emory marked a new chapter in its history with the inauguration of President Claire E. Sterk. Three days of events culminated with her formal inauguration ceremony on Feb. 8. Take a look back at the celebration.
Emory loves Valentine's Day
The Emory campus got into the Valentine's spirit on Monday as the Student Programming Council hosted Stuff-a-Bear with Love. The TechLab also shared in the fun, hosting a Valentine's edition of its Monday Maker series. View more photos.
Feeling under the weather? The Express Care Clinic provides all Emory University and Emory Healthcare employees with free evaluation and treatment of common illnesses such as colds, rashes, pink eye and earaches, plus minor injuries that are not work-related. Appointments are required.
Essentials of Personal Income Tax
Learn how to take advantage of deductions and credits that most people miss on their tax returns.
When: Feb. 17, 12:00 p.m.
Where: Claudia Nance Rollins Building, Room 1000
Admission: Free
Basketball: Emory vs. Carnegie Mellon
The Eagles face off against Carnegie Mellon, with the men's game at 12 p.m. and the women's game at 2 p.m.
When: Feb. 19, 12:00 p.m.
Where: Woodruff PE Center
Admission: Free
 
 

Coffee with a Cop
When: Feb. 15, 11:00 a.m.
Where: Grady FOB Building, Lobby
Admission: Free

 
 
 
 

WaterHub Tour
When: Feb. 15, 1:00 p.m.
Where: Emory WaterHub, Peavine Creek Drive
Admission: Free

 
 
 
 
 
 
 
 
 
 
 
 
 
 
 
 
 
 
 
 
 
 

The Wilmington Ten
When: Feb. 20, 12:00 p.m.
Where: Woodruff Library, Jones Room
Admission: Free

 
 
 
 
Editor: Laura Douglas-Brown
Executive Director of Communication: Susan Carini
Interim Senior Vice President for Communications and Public Affairs: Vince Dollard

Emory Report is published by  Communications and Public Affairs
Read the Emory Report Guidelines
Copyright 2022 Emory University | All Rights Reserved
201 Dowman Drive, Atlanta, Georgia 30322 USA | 404.727.6123