For Faculty and Staff of Emory University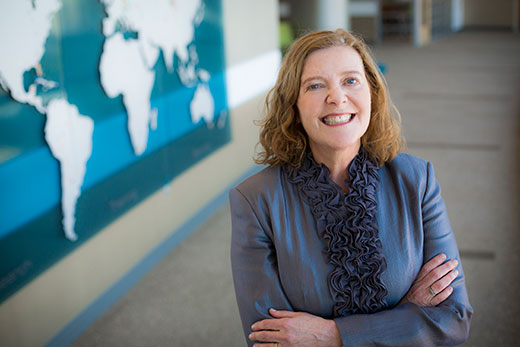 With inauguration this week, Sterk reflects on her role as Emory's 'storyteller-in-chief'
After a semester at Emory's helm, President Claire E. Sterk will be officially inaugurated on Feb. 8. The celebration "is a time to share the passions and dreams of our community and how I believe we can make our dreams into realities," she says.
---
---
---
---
February: 10 things to do for $10 or less
February is the shortest month of the year, but there is still plenty to do on campus. From inspiring exhibits and literary readings to free films and sports events, check out these 10 things to do.
---
---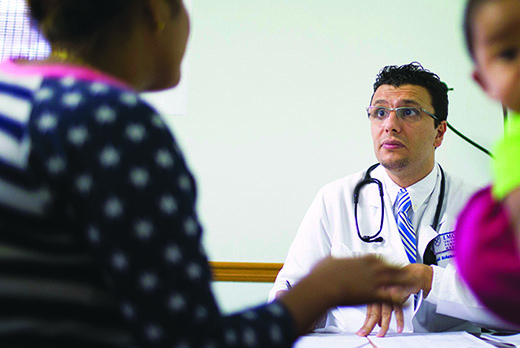 Emory Healthcare provided $72.3 million in charity care in FY 2015-2016
In fiscal year 2015-2016, Emory Healthcare provided $72.3 million in charity care. "Charity care" includes indigent care for patients with no health insurance, not even Medicaid or Medicare, and no resources of their own, plus catastrophic care for patients with bills that would shatter their lives, even with insurance.
'Visio Divina' with artist John August Swanson
Celebrated artist John August Swanson paid a four-day visit to Emory's Candler School of Theology last week, including leading a workshop on "Visio Divina," a spiritual practice of praying in response to art. Candler is home to the largest public display of Swanson's artwork. View more photos.
Get help with retirement planning: Fidelity Investments, TIAA and Vanguard offer individual counseling sessions on campus throughout the year. Representatives can help you navigate investing for retirement, examine the benefits of a Traditional vs. Roth 403(b) and offer ideas on diversifying your portfolio.
The Inauguration of Claire E. Sterk, 20th President of Emory University
Steeped in ceremony and tradition, this special convocation will feature remarks from President Sterk, a keynote address from Emory neurosurgeon and CNN chief medical correspondent Sanjay Gupta, a performance by the Vega Quartet and a commissioned poem by Kevin Young.
When: Feb. 8, 10:00 a.m.
Where: Glenn Memorial Auditorium
Admission: Free; ticket required
In the Eye of the Storm: The Story of Aleppo
Join professors Hilary Gopnik and Roxani Margariti of the Department of Middle Eastern and South Asian Studies to explore what has been lost in this city decimated by civil war.
When: Feb. 9, 7:30 p.m.
Where: Michael C. Carlos Museum, Ackerman Hall
Admission: Free
 

Canvas 101
When: Feb. 3, 9:00 a.m.
Where: Online
Admission: Free

 
 
 
 

The Bach Bowl
When: Feb. 5, 4:00 p.m.
Where: Schwartz Center for Performing Arts, Emerson Concert Hall
Admission: Free

 
 
 
 

Feast of Words
When: Feb. 6, 4:00 p.m.
Where: Woodruff Library, Jones Room
Admission: Free

 
 
 
 
 
 
 
 
 
 
 
 
 
 
 
 
 
 
 
 
 
Editor: Laura Douglas-Brown
Executive Director of Communication: Susan Carini
Interim Senior Vice President for Communications and Public Affairs: Vince Dollard

Emory Report is published by  Communications and Public Affairs
Read the Emory Report Guidelines
Copyright 2022 Emory University | All Rights Reserved
201 Dowman Drive, Atlanta, Georgia 30322 USA | 404.727.6123