For Faculty and Staff of Emory University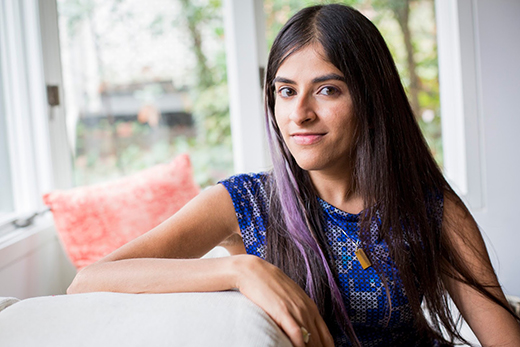 Mind over matter: Her interest in the brain led her to computer science
"Your brain can store all of your experiences at some level. It doesn't store every detail," explains Emory computer scientist Avani Wildani. "If we can get a better idea of how information storage and reductionism work in the brain, perhaps we could translate that to a computer framework."
---
Experts warn of impending extinction of world's primates
Urgent action is needed to protect the world's dwindling primate populations, warns a group of more than 30 leading experts on primate conservation, including Thomas Gillespie, an associate professor in Emory's Department of Environmental Sciences.
---
NIH taps into 'omics' capabilities at Emory and Georgia Tech
What happens to the myriad molecules in our bodies when we move? Led by Emory with collaboration from Georgia Tech, a team of proteomics, lipidomics and metabolomics researchers is contributing to a map of molecular changes during physical activity.
---
Activist Claiborne to address faith and the death penalty
Candler School of Theology is spearheading a three-city tour addressing the death penalty, featuring noted author and activist Shane Claiborne. Claiborne and local guests will speak at Emory on Feb. 3 and in Athens and Macon on Feb. 4.
---
---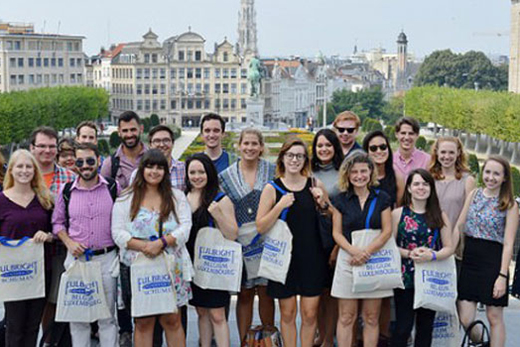 From immigrant health to disability law, faculty exchanges broaden perspectives
As part of the university's global strategy, Emory has increased support for direct faculty exchanges. Meet scholars who are expanding their insight through international research.
100 Days 'Til Graduation
Seniors celebrated a milestone Monday as the Emory Student Alumni Association hosted the 100 Days 'Til Graduation party at the Miller-Ward Alumni House. View more photos of the festivities.
---
Back-to-School Blizzard
Emory missed out on real snow earlier this month, but flakes were falling Tuesday as the Student Programming Council hosted Dooley's Back-to-School Blizzard in Asbury Circle, complete with snowboarding, a snow machine and more. See additional photos of the fun.
Stressed out? Embracing and managing stress effectively is critical to your well-being. The Faculty Staff Assistance Program offers a variety of resources to assist you and your family with stress management.
Emory Young Artist Piano Competition Final Concert
Enjoy performances by talented pre-college pianists from around the Southeast and celebrate the winner of the competition.
When: Jan. 29, 7:00 p.m.
Where: Schwartz Center for Performing Arts, Emerson Concert Hall
Admission: Free
Canvas 101
Learn the ins and outs of Emory's new learning management system in a convenient online session. A second session will be held Feb. 3, also at 9 a.m.
When: Feb. 2, 9:00 a.m.
Where: Online
Admission: Free
 
 
 

Violamania!
When: Jan. 28, 8:00 p.m.
Where: Schwartz Center for Performing Arts, Emerson Concert Hall
Admission: Free

 
 
 
 
 
 
 
 
 
 
 
 
 
 
Editor: Laura Douglas-Brown
Executive Director of Communication: Susan Carini
Interim Senior Vice President for Communications and Public Affairs: Vince Dollard

Emory Report is published by  Communications and Public Affairs
Read the Emory Report Guidelines
Copyright 2022 Emory University | All Rights Reserved
201 Dowman Drive, Atlanta, Georgia 30322 USA | 404.727.6123