For Faculty and Staff of Emory University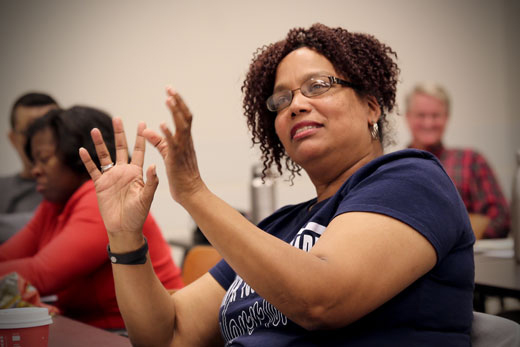 'Faith and Politics' students take leadership in new directions
Students who completed Robert Franklin's "Faith and Politics" course last month knew they would get in-depth exposure to how politics and faith interact: They were required to volunteer for a campaign and write about how to heal a divided nation. What most didn't expect was that it would mark a turning point in understanding their call as leaders.
---
Emory film experts select the top 10 films of 2016
With Oscar nominations set to be announced next week, check out this list of the year's best films chosen by Emory's Department of Film and Media Studies, including "La La Land," winner of seven Golden Globes.
---
---
---
---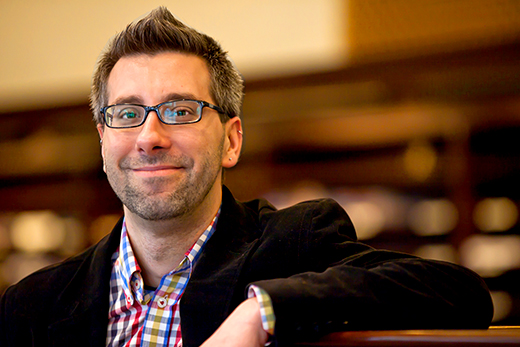 Chris Palazzolo: Sharing his passion for politics with students and faculty
After a contentious election season, it's already been a busy academic year for social sciences librarian Chris Palazzolo. But then, even a non-presidential election year is busy in his specialty areas.
Emory celebrates Martin Luther King Jr.
The Emory community joins the nation in honoring the legacy of Martin Luther King Jr. through community service and events featuring inspiring speakers who encouraged students, faculty and staff to continue working for social justice. King Week events continue through Sunday. View more photos.
Start your summer planning: The Emory WorkLife Resource Center's annual Camp and Learning Expo offers information on summer camp and learning programs for children throughout Atlanta, plus games and prizes to keep you entertained. RSVP now for Thursday, Feb. 4, from 10 a.m to 2 p.m. in the Woodruff PE Center.
Concert: Voices of Inner Strength
Emory's gospel choir commemorates Martin Luther King with a performance at the DUC. The choir will also sing during Sunday's University Worship service in Cannon Chapel.
When: Jan. 20, 7:00 p.m.
Where: Dobbs University Center, Coca-Cola Commons
Admission: Free
 
 
 
 

Orpheus Chamber Orchestra
When: Jan. 20, 8:00 p.m.
Where: Schwartz Center for Performing Arts, Emerson Concert Hall
Admission: $60; $48 discount category members; $10 Emory students

 
 
 
 
 
 
 
 
 
 
 
 
 
 
 
 
 

Canvas 101
When: Jan. 26, 9:00 a.m.
Where: Online
Admission: Free

 
 

3D Modeling 101
When: Jan. 26, 5:30 p.m.
Where: Cox Hall, TechLab
Admission: Free

 
 
 
 
Editor: Laura Douglas-Brown
Executive Director of Communication: Susan Carini
Interim Senior Vice President for Communications and Public Affairs: Vince Dollard

Emory Report is published by  Communications and Public Affairs
Read the Emory Report Guidelines
Copyright 2022 Emory University | All Rights Reserved
201 Dowman Drive, Atlanta, Georgia 30322 USA | 404.727.6123