For Faculty and Staff of Emory University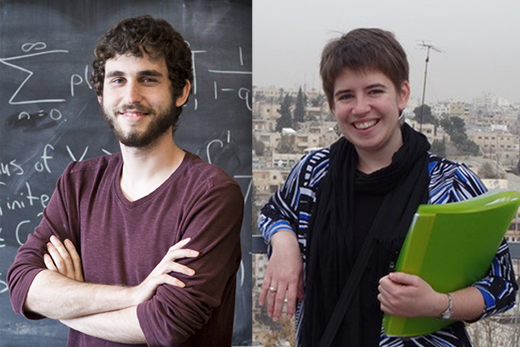 Two Emory students receive prestigious Marshall Scholarship
Two of Emory's Woodruff Scholars, Noam Kantor and Emilia Truluck, are among 32 U.S. students selected as Marshall Scholars, out of 947 applicants. The scholarship covers up to two years of postgraduate studies in the United Kingdom.
---
Jewish studies celebrates 40 years at Emory
Established in 1976, Emory's Jewish studies program is a model for interdisciplinary scholarship. Known as the Tam Institute for Jewish Studies since 1999, the program marks its 40th anniversary with a series of events Dec. 4.
---
---
Quilt on the Quad to honor lives lost to AIDS
On World AIDS Day, Dec. 1, Emory hosts the nation's largest collegiate display of the AIDS Memorial Quilt, along with a series of campus events intended to build awareness of HIV/AIDS.
---
---
---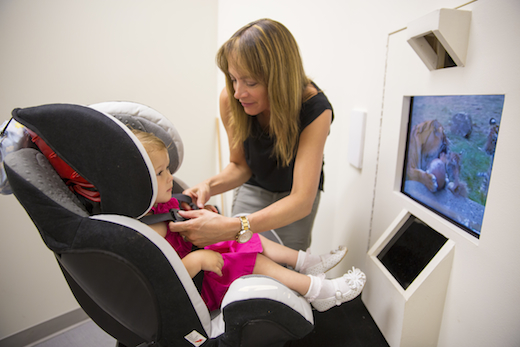 Toddlers with autism don't avoid eye contact, but do miss its significance
A new study conducted by researchers at Marcus Autism Center, Children's Healthcare of Atlanta, and Emory University School of Medicine helps put to rest a longstanding controversy and question about children with Autism Spectrum Disorder.
Give to Emory on Giving Tuesday: On this day dedicated to giving back, your gift to Emory can help a scientist make a breakthrough against a deadly disease, lead a scholar to a discovery that changes the course of humanity, or provide an unparalleled education to a student with the potential to become that scientist or scholar.
WaterHub Tours
Explore Emory's innovative water reclamation facility with student-led tours.
When: Nov. 30, 2:00 p.m.
Where: WaterHub on Peavine Drive
Admission: Free
AntiquiTea: Shakespeare's Sonnets and Poems
Enjoy tea and scones as graduate student Justin Shaw investigates Shakespeare's use of classical sources in his poetry.
When: Dec. 1, 4:00 p.m.
Where: Michael C. Carlos Museum, Ackerman Hall
Admission: Free
A Festival of Nine Lessons and Carols
A beloved Emory tradition, this candlelit service features choral music and readings, with additional performances on Dec. 3 at 4 p.m. and 8 p.m.
When: Dec. 2, 8:00 p.m.
Where: Glenn Memorial Auditorium
Admission: $20; $15 discount categories; $5 students
 

Canvas 101
When: Nov. 30, 8:00 a.m.
Where: Woodruff Library, Room 314
Admission: Free

 
 
 
 

3D Modeling 101
When: Dec. 1, 5:30 p.m.
Where: Cox Hall, TechLab
Admission: Free

 
 
 
 
 
 
 

Dance Oxford
When: Dec. 5, 8:00 p.m.
Where: Oxford College, Williams Hall
Admission: Free

 
 
 
 
Editor: Laura Douglas-Brown
Executive Director of Communication: Susan Carini
Interim Senior Vice President for Communications and Public Affairs: Vince Dollard

Emory Report is published by  Communications and Public Affairs
Read the Emory Report Guidelines
Copyright 2022 Emory University | All Rights Reserved
201 Dowman Drive, Atlanta, Georgia 30322 USA | 404.727.6123