For Faculty and Staff of Emory University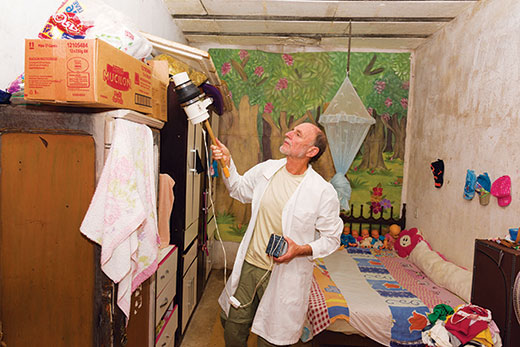 Emory scientists rush to solve the mysteries of Zika
Emory public health experts are among the scientists rushing to understand the effects of the Zika virus and how to stop it from spreading.
---
Join EmoryThanks to show gratitude to donors
On Thursday, students, faculty and staff are invited to stop by 10 EmoryThanks locations, including the main event at Asbury Circle, to write notes and take photos and videos thanking donors for their support.
---
---
---
Emory College dean search launched
President Claire E. Sterk, with support from Interim Provost Stuart Zola, has charged a search advisory committee to begin the process of selecting the next dean of Emory College of Arts and Sciences.
---
---
Emory observes Veterans Day
The Emory Veterans Association hosted the university's annual Veterans Day ceremony on Friday, Nov. 11, at 11 a.m. at the flagpole on the Quad. View more photos from the event.
Giving back:  Emory Community Giving, the employee charitable giving program of Emory University and Emory Healthcare, offers easy ways to donate to 10 charitable partners that support more than 500 nonprofit groups addressing health, community and environmental needs.
Emory Youth Symphony Orchestra
The symphony and junior chamber orchestras perform works by Holst, Rossini, Tchaikovsky, Borodin and more.
When: Nov. 16, 8:00 p.m.
Where: Schwartz Center for Performing Arts, Emerson Concert Hall
Admission: Free
Caregiver Connection Open House
Learn about the variety of benefits and services that can help employees who serve as caregivers for adult loved ones.
When: Nov. 18, 11:00 a.m.
Where: 1599 Clifton Road Building, Room 1.432
Admission: Free
Atlanta Music Festival Gala Concert
Hear opera stars Jessye Norman and Timothy Miller along with the Vega String Quartet, the Spelman and Morehouse Glee Clubs, the Meridian Chorale and historian Taylor Branch.
When: Nov. 18, 7:00 p.m.
Where: Glenn Memorial Auditorium
Admission: $25 general admission; $18 students
 

Canvas 101
When: Nov. 16, 10:00 a.m.
Where: Woodruff Library, Room 314
Admission: Free

 
 

GIS Day
When: Nov. 16, 1:00 p.m.
Where: Woodruff Library, Emory Center for Digital Scholarship
Admission: Free

 
 

WaterHub Tours
When: Nov. 16, 1:00 p.m.
Where: WaterHub on Peavine Drive
Admission: Free

 
 
 
 
 
 
 
 
 
 
 
 
 
 
 

Tristan and After
When: Nov. 17, 4:30 p.m.
Where: Modern Languages, Room 201
Admission: Free

 
 
 

3D Modeling 101
When: Nov. 17, 5:30 p.m.
Where: Cox Hall, TechLab
Admission: Free

 
 
 
 
 
 
 
Editor: Laura Douglas-Brown
Executive Director of Communication: Susan Carini
Interim Senior Vice President for Communications and Public Affairs: Vince Dollard

Emory Report is published by  Communications and Public Affairs
Read the Emory Report Guidelines
Copyright 2022 Emory University | All Rights Reserved
201 Dowman Drive, Atlanta, Georgia 30322 USA | 404.727.6123