For Faculty and Staff of Emory University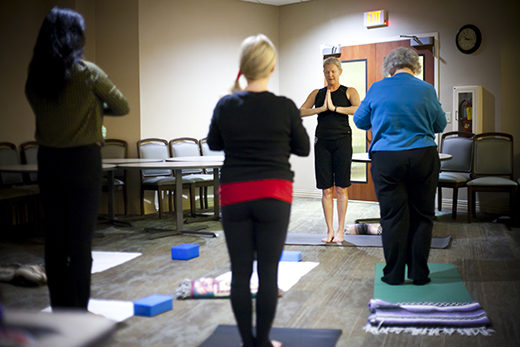 'Refresh from Stress' encourages 30 days of inspiring activities
Emory University and Emory Healthcare faculty and staff can register through Oct. 28 for "Refresh from Stress: 30-Day Inspiration," kicking off Nov. 1. Participants complete daily activities focused on self-care, mindfulness, gratitude and more.
---
---
---
---
---
Conference to examine rising costs of prescription drugs
On Nov. 2, Emory's Center for Ethics brings together an interdisciplinary array of experts to discuss the escalating cost of prescription drugs, the affordability of health care, the ethics and economics of drug pricing, and the process of drug development and government regulation.
---
---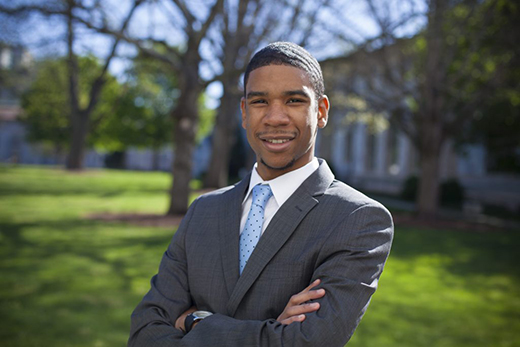 Justin Shaw: Shakespeare scholarship, with a modern twist
As a PhD student in English, Justin Shaw is delving into Shakespeare in new and innovative ways, helping bring revered texts squarely into the digital age.
Family Weekend
Emory welcomed parents and other family members to campus Oct. 21-23 for Family Weekend. The full slate of events included Halloween-themed activities at DUCtoberfest, a book-signing by Emory professor Deborah Lipstadt, performances by student a capella groups and much more. View more photos.
Motorist assistance: Emory's Transportation and Parking Services assists motorists on campus who are dealing with a flat tire or car that won't start. This free service is available 24 hours per day. For help, call 404-727-1130.
Film screening and discussion: "Rosenwald"
Learn about Julius Rosenwald, a Jewish philanthropist who never finished high school, but became president of Sears and worked with African American communities to build 3,500 schools in the South.
When: Oct. 26, 7:30 p.m.
Where: Oxford College, Williams Hall
Admission: Free
Haunted Harris
Kids are welcome to the less-scary first hour of this "descent into the haunted rooms of the Complex." The main haunted house starts at 7 p.m.
When: Oct. 27, 6:00 p.m.
Where: Harris, Thomas, Smith and Hopkins residence halls
Admission: Free
Concerto for Violin, Rock Band and String Orchestra
R.E.M.'s Mike Mills premieres his new violin concerto with virtuoso Robert McDuffie and the Fifth House Ensemble.
When: Oct. 28, 8:00 p.m.
Where: Schwartz Center for Performing Arts, Emerson Concert Hall
Admission: $50; $40 discount categories; $5 Emory students
Mummies and Milkshakes
Children can wear their costumes while they enjoy a scavenger hunt, milkshakes and hilarious short films about mummies.
When: Oct. 29, 6:00 p.m.
Where: Michael C. Carlos Museum, Ackerman Hall
Admission: Free to members; $5 for non-members; milkshakes sold separately
 

Canvas 101
When: Oct. 26, 10:00 a.m.
Where: Woodruff Library, Room 314
Admission: Free

 
 
 
 
 
 
 
 
 
 
 
 

Mummies and Mixers
When: Oct. 27, 7:00 p.m.
Where: Michael C. Carlos Museum, Ackerman Hall
Admission: $30 general admission; $25 Emory students and alumni; $20 museum members; $40 at the door

 
 
 
 
 
 
 
 
 
 
 
 
 
 
Editor: Laura Douglas-Brown
Executive Director of Communication: Susan Carini
Associate Vice President for Communications and Marketing: David Johnson
Senior Vice President for Communications and Public Affairs: Jerry Lewis

Emory Report is published by  Communications and Public Affairs
Read the Emory Report Guidelines
Copyright 2022 Emory University | All Rights Reserved
201 Dowman Drive, Atlanta, Georgia 30322 USA | 404.727.6123