For Faculty and Staff of Emory University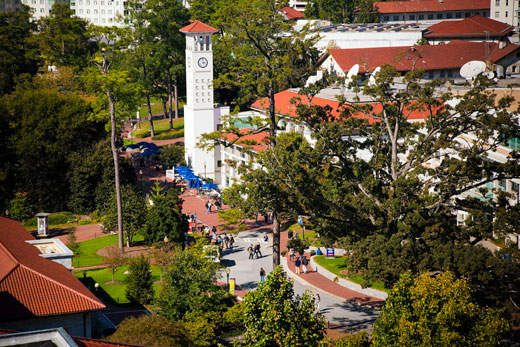 Emory ranks 18th in new Wall Street Journal/Times Higher Education college poll
In a new ranking of top colleges and universities in the U.S. by The Wall Street Journal and Times Higher Education, Emory University ranked 18th out of 500 national public and private universities.
---
Vaccine against many common cold viruses is achievable
The quest for a vaccine against rhinoviruses may seem quixotic, because there are more than 100 varieties circulating around the world. But the immune system can handle the challenge, according to researchers from Emory's School of Medicine and Children's Healthcare of Atlanta.
---
---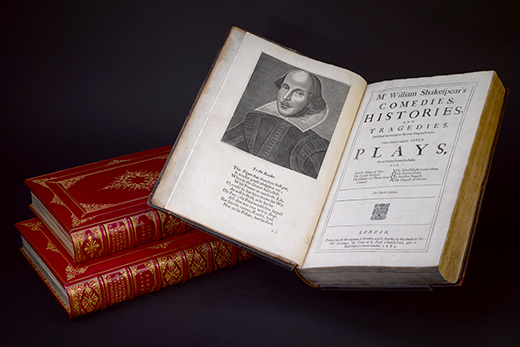 Emory celebrates Shakespeare as First Folio's arrival nears
With a little more than a month to go before the First Folio arrives at Emory, the campus-wide celebration of the world's most famous playwright kicks into high gear with exhibits, plays, films and more.
---
---
---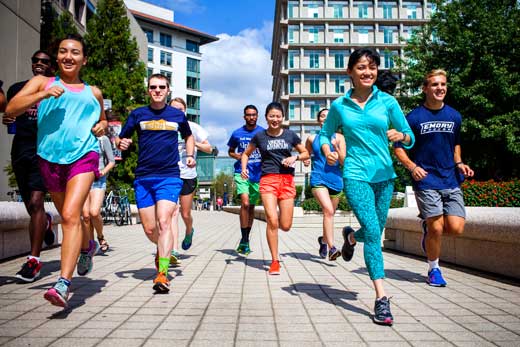 Patrick Cafferty: Biology on the run
Emory College biology lecturer Patrick Cafferty holds one of his weekly office hours on the road, leading students on a three-mile run through campus. It's part of his overarching goal to connect with students in his human physiology class as a teacher and mentor.
Healthy lifestyle coaching: Emory employees enrolled in an Emory medical plan can receive phone-based healthy lifestyle coaching through Aetna on issues such as eating, fitness, stress management, tobacco cessation and more. Complete three coaching calls by Nov. 15 to be eligible for health insurance incentives.
Winship Win the Fight 5K
Run or walk to help raise funds for cancer research at Emory's Winship Cancer Institute.
When: Oct. 1, 7:00 a.m.
Where: McDonough Field
Admission: $50 same-day registration fee if not already signed up
Personality, Partisanship and the Presidency
Hear political scientist Alan Abramowitz and psychologist Scott Lilienfeld discuss politicians' personality traits and how politics get so partisan.
When: Oct. 6, 4:00 p.m.
Where: PAIS 290
Admission: Free
Jazz on the Green
Bring a picnic and enjoy music from Emory Jazz Ensembles.
When: Oct. 6, 6:00 p.m.
Where: Patterson Green
Admission: Free
 
 
 
 
 
 
 
 
 
 

Canvas 101
When: Oct. 5, 10:00 a.m.
Where: Woodruff Library, Room 314
Admission: Free

 
 
 
 
 
 
 
Editor: Laura Douglas-Brown
Executive Director of Communication: Susan Carini
Associate Vice President for Communications and Marketing: David Johnson
Senior Vice President for Communications and Public Affairs: Jerry Lewis

Emory Report is published by  Communications and Public Affairs
Read the Emory Report Guidelines
Copyright 2022 Emory University | All Rights Reserved
201 Dowman Drive, Atlanta, Georgia 30322 USA | 404.727.6123