For Faculty and Staff of Emory University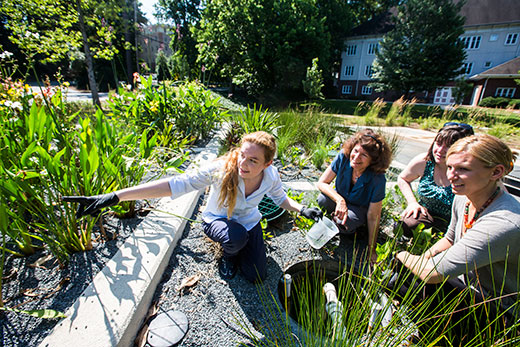 Fall courses offer fresh perspectives on high-profile issues
From the global struggle for clean water to the upcoming presidential election, Emory courses bring critical insights to current events and offer new approaches to familiar subjects. Explore a sample of fall classes that are timely, creative or just plain cool.
---
---
Move-In Day highlights Emory spirit
Emory volunteers greeted the Class of 2020 with cheers, dances and plenty of help to move their belongings into their new homes. Hear incoming students and President-elect Claire Sterk reflect on Emory's welcoming spirit.
---
---
Chimpanzees choose cooperation over competition
When given a choice between cooperating or competing, chimpanzees tend to cooperate, Yerkes researchers have found. This suggests the roots of human cooperation are shared with other primates.
---
---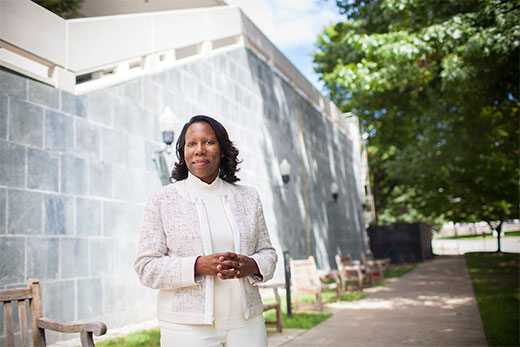 New professors bring extensive expertise to Emory
Students aren't the only new faces arriving on campus. The new semester also brings dozens of new faculty members, from outstanding young scholars to established experts with substantial experience in research and teaching.
Emory Fall Convocation
Steeped in ceremony and tradition, Emory Convocation marks the official start of the academic year. Held Tuesday, Aug. 23, the event included an address from President-elect Claire Sterk. See more photos.
---
Oxford College Convocation and Candlelight Procession
Oxford College held its opening convocation on Wednesday, Aug. 24, followed by the Candlelight Procession across the Quad. View more photos.
---
Fall semester classes begin
The Emory campus was bustling Wednesday, Aug. 24, the first day of classes for most students. Heavy rain couldn't dampen the excitement as students met their professors, reconnected with friends and learned more about the courses they will study during the fall semester. See more photos.
Caring for your children: Emory's WorkLife Resource Center offers a variety of resources for parents that can help you plan childcare, secure back-up care and more.
Film screening: "Batman" (1989)
Emory Cinematheque screens the first film in its new series "Drawn to Film: From Comics to Cinema."
When: Aug. 31, 7:30 p.m.
Where: White Hall, Room 208
Admission: Free
Coiling Culture: Basketry Art of Native North America
A new exhibit, which runs through August 2018, explores the materials, making and meaning of fragile basketry art.
When: Sept. 10, 10:00 a.m.
Where: Michael C. Carlos Museum
Admission: Free to Emory faculty, staff, students
 
 
 
 
 
 
 
 
 
 
 
 
 
 
 
 
 
 

Bach Live!
When: Sept. 11, 4:00 p.m.
Where: Schwartz Center for Performing Arts, Emerson Concert Hall
Admission: Free
Editor: Laura Douglas-Brown
Executive Director of Communication: Susan Carini
Associate Vice President for Communications and Marketing: David Johnson
Senior Vice President for Communications and Public Affairs: Jerry Lewis

Emory Report is published by  Communications and Public Affairs
Read the Emory Report Guidelines
Copyright 2022 Emory University | All Rights Reserved
201 Dowman Drive, Atlanta, Georgia 30322 USA | 404.727.6123