For Faculty and Staff of Emory University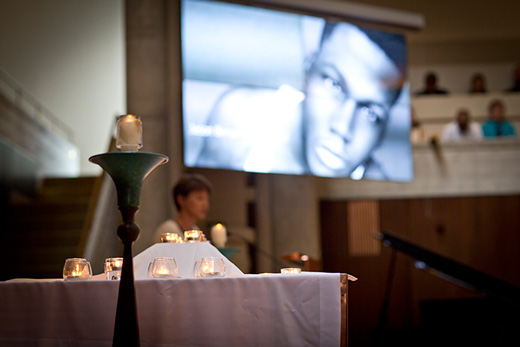 Emory gathers to remember victims of Orlando attack
The Emory community filled Cannon Chapel on Tuesday to remember the victims of the attack at an Orlando LGBT bar, the deadliest mass shooting in U.S. history. Learn how you can give and receive support.
---
---
---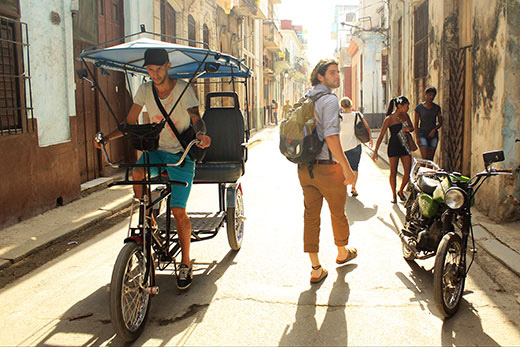 Trips to Cuba, Bosnia capture cultures in transition
Through the Journeys of Reconciliation program, Emory students, staff, faculty and alumni explore causes of conflict and efforts to create peace in locations around the globe.
---
When miracle drugs stop working
In the war against antibiotic resistance, scientists fear the bacteria are winning -- but not for long. As director of Emory's Antibiotic Resistance Center, David Weiss leads a multidisciplinary team that means to outpace wily bacteria.
---
---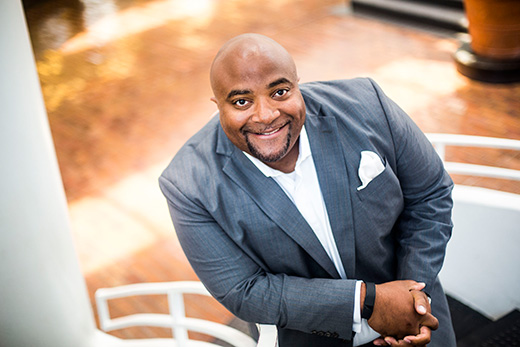 James Roland: Changing the world, one word at a time
As a middle school student, James Roland found in debate a way to test his voice and discover himself. As senior director of civic and community engagement in Campus Life, he now creates those opportunities for others.
Where to get support: If you need support in the wake of the Orlando attack, contact the Faculty Staff Assistance Program. Counseling is just one of the many benefits available to Emory employees through FSAP, which offers programs and services designed to promote physical, emotional, social and occupational health.
"By sitting in class next to students from all around the world, other students will learn about how people from other countries and cultures view the issues they are studying. Similarly, by living in the same residence halls, they will learn about different attitudes and ways of living."
Philip Wainwright, Times Higher Education, June 8, 2016
Dive In Movie at the SAAC
Enjoy a screening of "Inside Out" from your seat in or around the SAAC pool.
When: June 17, 8:45 p.m.
Where: Student Activity and Academic Center
Admission: $5 per member family; non-members also pay guest fees
Meet Me @ The Tunnel Walking Group
Beat the heat and take a walk with co-workers; meets Wednesdays at noon through Aug. 3.
When: June 22, 12:00 p.m.
Where: Emory University Hospital Tunnel
Admission: Free
 
 
 
 
 
 
 
 
 

WaterHub Tours
When: June 16, 2:00 p.m.
Where: WaterHub on Peavine Drive
Admission: Free

 
 
 
 
 
 
 
 
 
 
 
 
 
 
 
 
 
 
Editor: Laura Douglas-Brown
Executive Director of Communication: Susan Carini
Associate Vice President for Communications and Marketing: David Johnson
Senior Vice President for Communications and Public Affairs: Jerry Lewis

Emory Report is published by  Communications and Public Affairs
Read the Emory Report Guidelines
Copyright 2020 Emory University | All Rights Reserved
201 Dowman Drive, Atlanta, Georgia 30322 USA | 404.727.6123