For Students of Emory University
Wednesday, April 27, 2022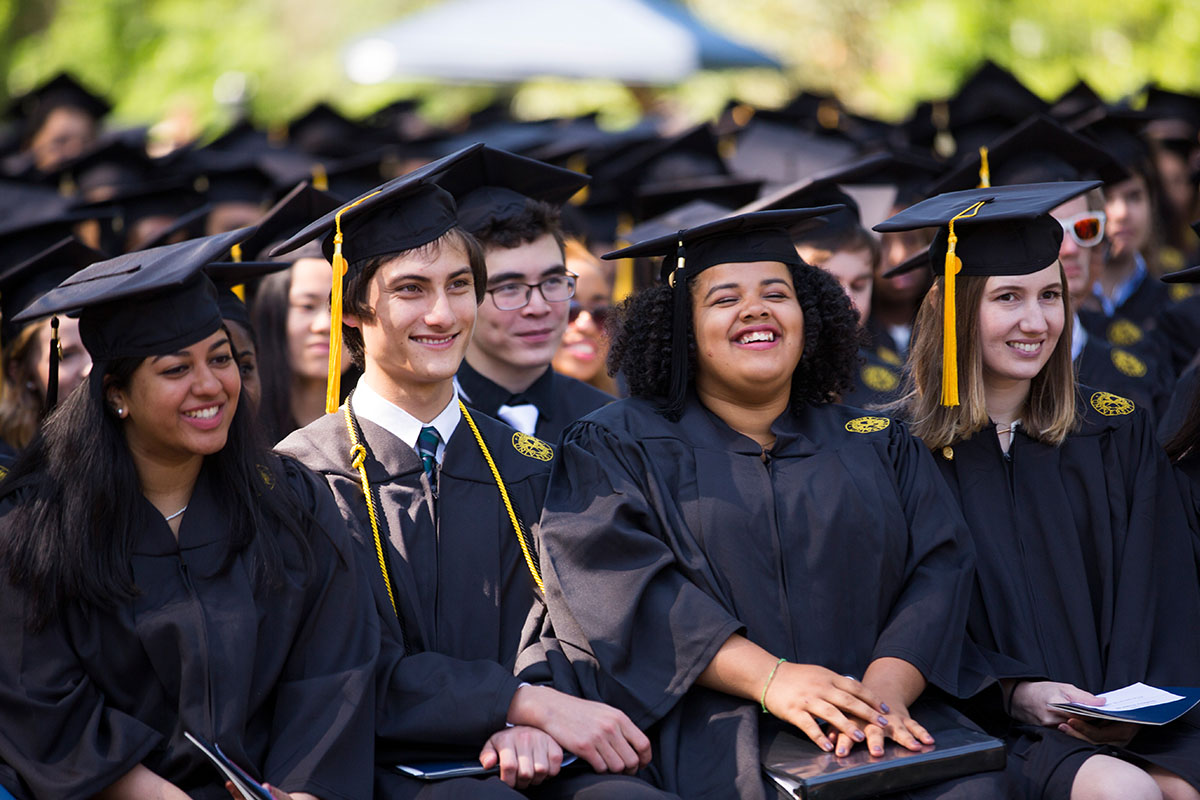 10 things to know about Emory's 2022 Commencement
Emory University will celebrate the Class of 2022 by returning to in-person, on-campus ceremonies May 6-9 on the Atlanta and Oxford campuses. Learn more about Commencement events, including how you can hear the keynote address by Tyler Perry.
---
Video: Mentoring and the power of presence
When Eladio Abreu set out to become a biologist, he didn't know any Black scientists. Now he mentors students like graduating Emory College senior Damon Ross, who in turn helps others as a peer mentor.
---
Explore the new student well-being hub that features links to resources and services across campus related to career, cultural, emotional, financial, intellectual, physical, sexual, spiritual and social well-being. Enhance your personal and community wellness by engaging with a variety of campus programs and services at studentwellbeing.emory.edu. Plus, as final exams approach, check out six ways you can take care of your well-being, from study breaks to fitness classes.  
Holocaust Remembrance Day Observance
All are welcome to join members of the Emory University community as we reflect on Yom HaShoah, the day in the Jewish calendar for remembering the unfathomable destruction of the Holocaust. Emory Jewish Chaplain Rabbi Jordan Braunig, Jewish life affiliates, faculty, staff and students will lead a time of poetry, prayer and reflections to remember the six million Jews and all victims of the Holocaust.
When: April 28, 12:00 p.m.
Where: Cannon Chapel and online
Admission: Free
AI.Humanity Ethics Lecture Series: "The Unrealized Promise of Artificial Intelligence" with Ifeoma Ajunwa
As society increasingly relies on artificial intelligence (AI) technologies, how can ethically committed individuals and institutions articulate values to guide their development and respond to emerging problems? Join the Office of the Provost to explore the ethical implications of AI in a new AI.Humanity Ethics Lecture Series. Artificial intelligence was forecasted to revolutionize the world for the better. Yet, this promise is still unrealized. What can be done? The answer is two-fold: One part looks to what can be done to prevent the reality of automated decision-making both enabling and obscuring human bias. The second is to look towards proactive measures that could allow AI to work for the greater good.
When: April 28, 4:00 p.m.
Where: Oxford Road Building, Presentation Room and Living Room/Patio
Admission: Free; registration required
Editor: Leigh DeLozier
Interim Assistant Vice President of Enterprise Communications: Laura Douglas-Brown
Interim Vice President of Communications and Marketing: Cameron Taylor

Dooley Report is published by  Communications and Marketing
Read the Dooley Report Guidelines
Copyright 2022 Emory University | All Rights Reserved
201 Dowman Drive, Atlanta, Georgia 30322 USA | 404.727.6123