For Students of Emory University
Wednesday, April 13, 2022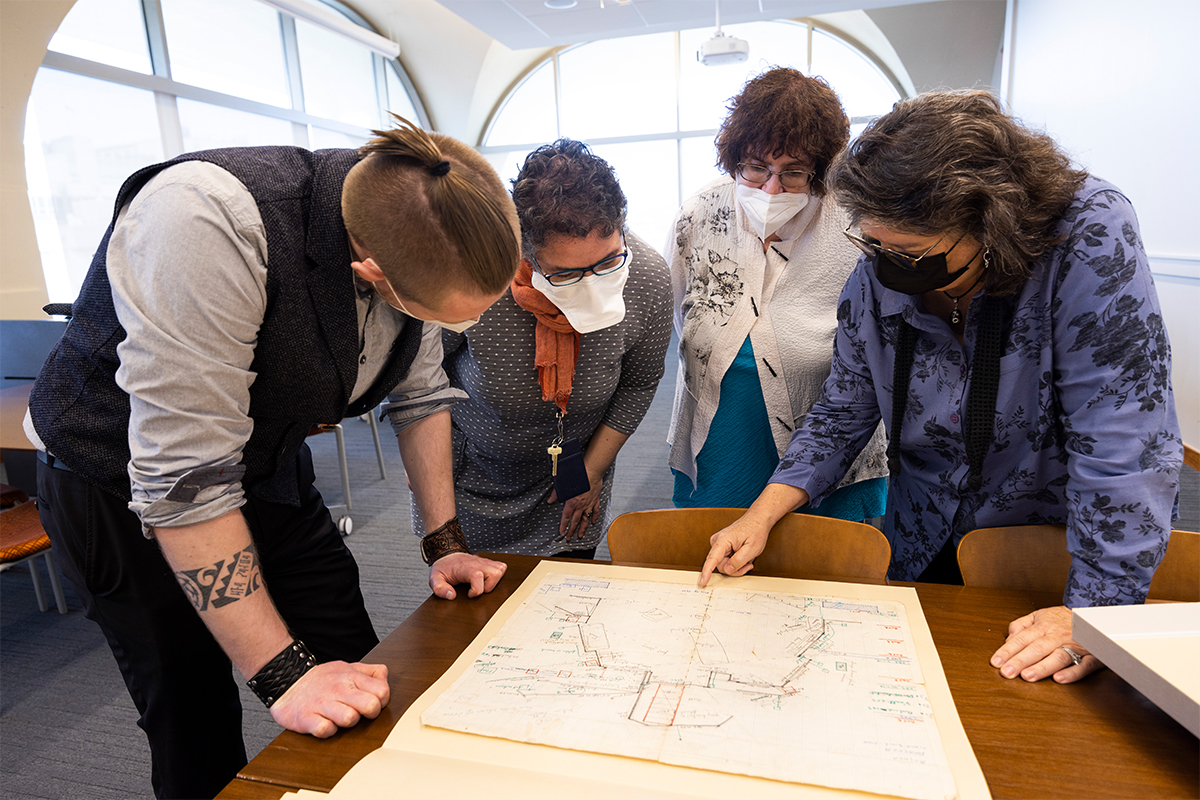 Emory class sinks its teeth into Bram Stoker archive at Rose Library
Students in this semester's "The Monster in the Library" course were the first to have an intense, individualized experience using the Stoker collection since it was acquired by the Rose Library in 2021. The class drew an array of undergraduates, graduate students and PhD candidates, including graduate student Max Schweigl (left).
---
Oxford College names 2022 Tarbutton Leadership Fellows
Five Oxford College students have been chosen as Tarbutton Leadership Fellows for summer 2022. The program allows students to design a meaningful summer experience around their developing area(s) of interest between their first and second years at Oxford.
---
---
---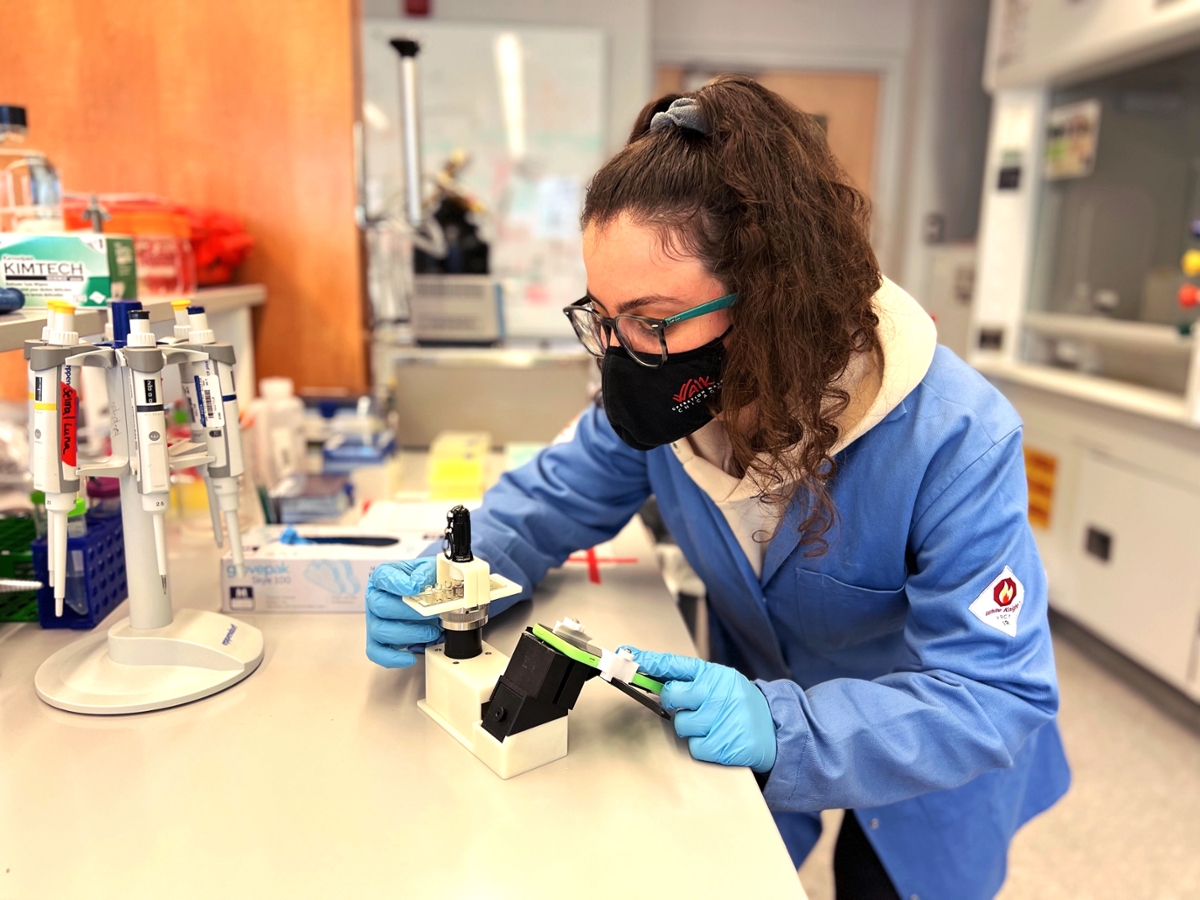 Computerized, rolling DNA motors move molecular robotics to next level
Emory chemists integrated computer functions into rolling DNA-based motors, the first that combine computational power with the ability to burn fuel and move in an intentional direction. Their work opens new possibilities for miniature, molecular robots. Selma Piranej, an Emory PhD candidate in chemistry, is first author of the paper published in Nature Nanotechnology.
Exploring the co-curricular transcript: Emory is considering ways to recognize student engagement that is not part of the formal credit-bearing course curriculum, like participating in organizations, special projects or trainings, leadership roles and other activities. Share your thoughts about the value of a co-curricular student transcript in a two-minute survey. Ten participants will be randomly chosen to receive a DoorDash gift card. 
City Cycling Community Class
Emory Transportation and Parking Services is collaborating with the Atlanta Bike Coalition (ABC) to bring a city cycling class to campus. ABC will go over some best practices when traveling by bike and then take the group out for a 3-4 mile ride. The class is designed specifically for members of the Emory community: students, staff and faculty.
When: April 14, 4:00 p.m.
Where: 1 Eagle Row (courtyard across from Kaldi's Depot)
Admission: Free; registration required
Emory Sustainability Virtual Earth Day Celebration
Join the celebration that will include the announcement of this year's Sustainability Innovator Award winners, recognition of two Lifetime Achievement Award recipients, highlights of major sustainability accomplishments, information on ways to get involved with sustainability efforts and more.
When: April 15, 10:30 a.m.
Where: Online
Admission: Free; registration required
AI.Humanity Ethics Lecture Series: "The Nature and Justification of Algorithmic Power" with Seth Lazar
As society increasingly relies on artificial intelligence (AI) technologies, how can ethically committed individuals and institutions articulate values to guide their development and respond to emerging problems? Join the Office of the Provost to explore the ethical implications of AI in a new AI.Humanity Ethics Lecture Series. Algorithms increasingly mediate and govern our social relations. Lazar will propose a framework to guide our efforts, with particular attention to the conditions under which private algorithmic power either can, or must not, be tolerated.
When: April 18, 4:00 p.m.
Where: Convocation Hall, Community Room 210
Admission: Free; registration required
 
 
 
 

Emory Big Band Concert
When: April 20, 8:00 p.m.
Where: Schwartz Center for Performing Arts, Emerson Concert Hall
Admission: Free

 
 
Editor: Leigh DeLozier
Interim Assistant Vice President of Enterprise Communications: Laura Douglas-Brown
Interim Vice President of Communications and Marketing: Cameron Taylor

Dooley Report is published by  Communications and Marketing
Read the Dooley Report Guidelines
Copyright 2022 Emory University | All Rights Reserved
201 Dowman Drive, Atlanta, Georgia 30322 USA | 404.727.6123