For Students of Emory University
Wednesday, March 23, 2022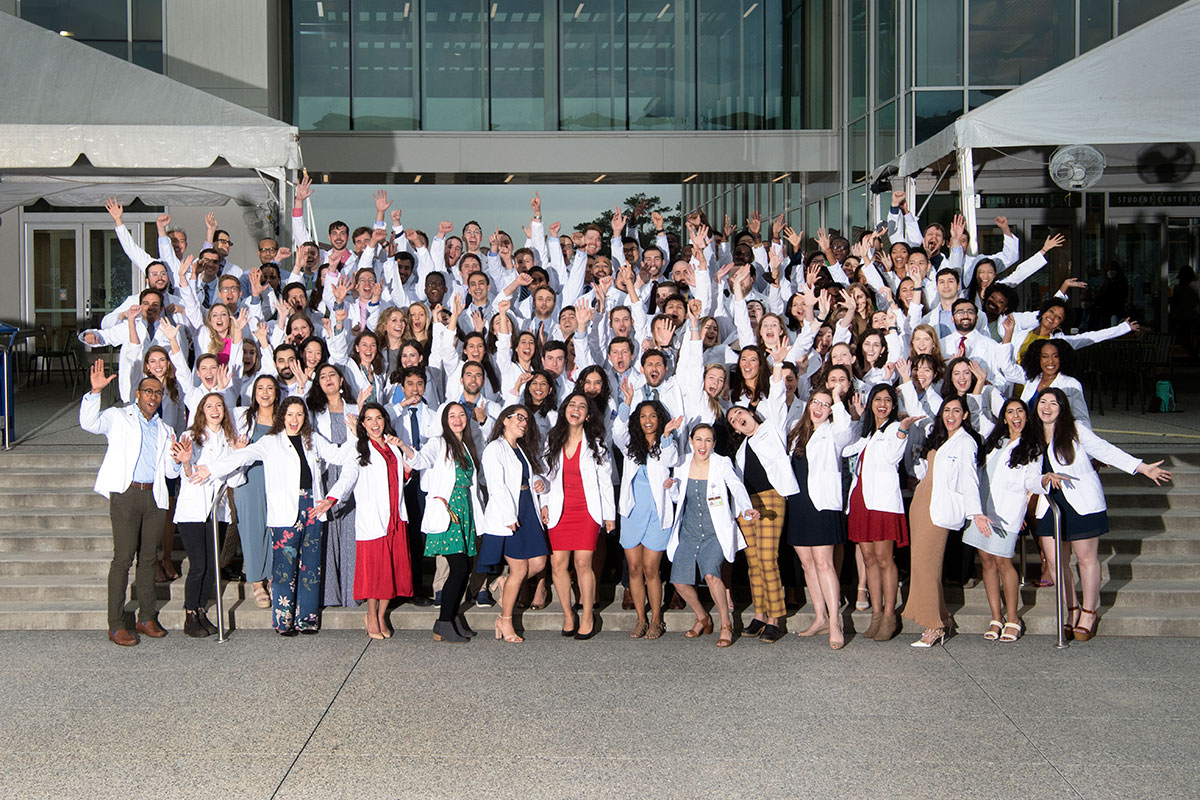 Medical students celebrate Match Day
Graduating Emory medical students experienced a rite of passage March 18, when they discovered where they are headed next on their journeys to become physicians. See the emotional moment when they learned where they matched to begin residency training. 
---
---
Heartland virus identified in lone star ticks in Georgia
Emory scientists have found Heartland virus circulating in lone star ticks in Georgia. Their research adds new evidence for how the tick-borne virus may evolve and spread geographically and from one organism to another. Steph Bellman, an MD/PhD student focused on environmental health, is a co-author of the study.
---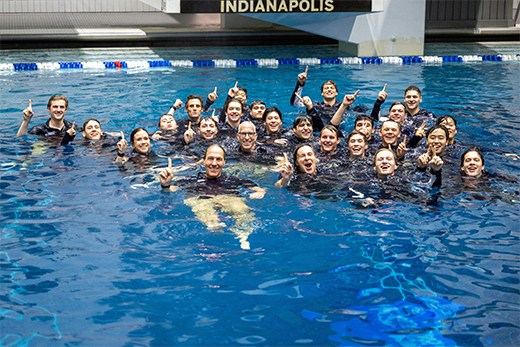 Men's swimming and diving team claims 2022 NCAA Division III title
The Emory men's swimming and diving team clinched the NCAA Division III title on March 19, the 30th national championship for Emory Athletics. The women's team finished second in the closest national championship meet in NCAA Division III women's history.
---
---
---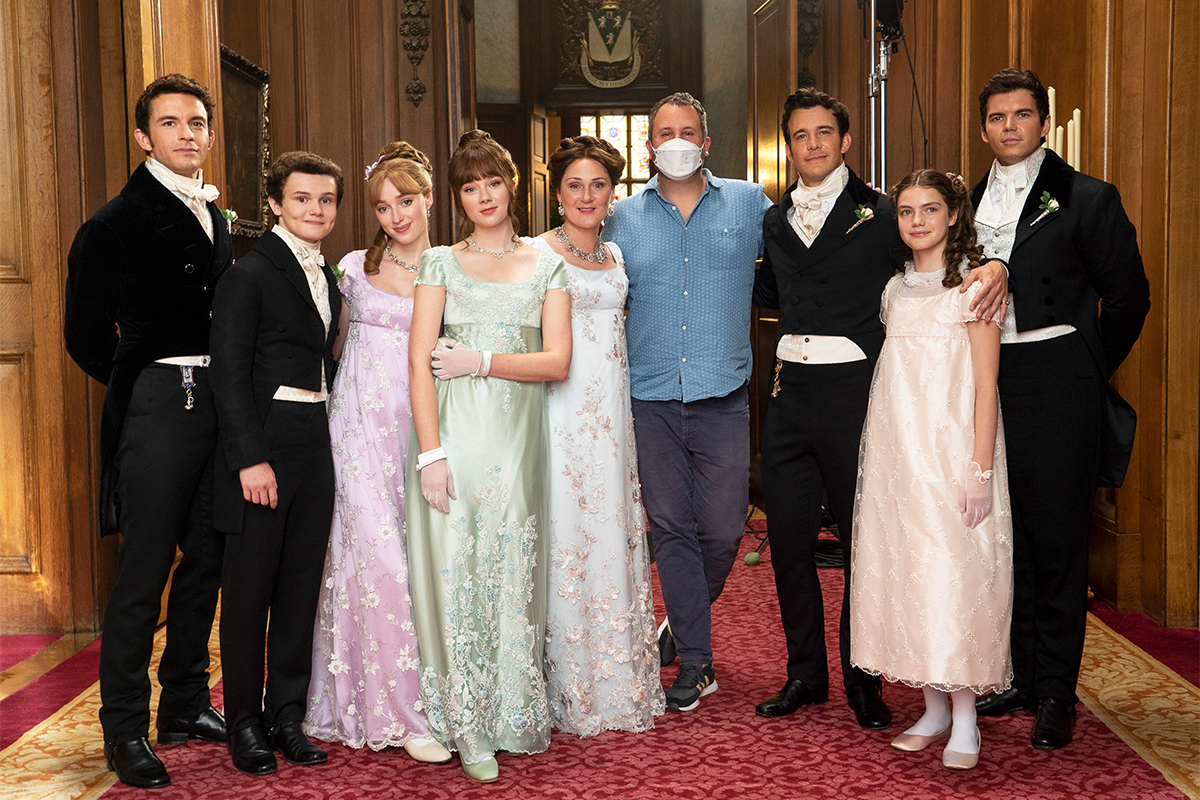 Emory alumnus pairs period romance with diversity to build 'Bridgerton'
At Emory, Chris Van Dusen learned to be true to his creative instincts. Years later, those same instincts led him to combine period romance, diverse casting and modern twists to create the powerhouse Netflix series "Bridgerton."
Congratulations, Class of 2022! This Friday, March 25, is the deadline to register to attend the Emory University Commencement Ceremony on the Quadrangle on Monday, May 9, at 8:30 a.m. All graduates are required to RSVP for this ceremony. This is a ticketed event and registration includes access to two guest tickets. All undergraduate students are required to attend, and all graduate and professional students are encouraged to attend. Any unassigned tickets after March 25 may be offered to registered graduates to invite additional guests. For specific school recognition ceremony details, check the schedule online. Schools will contact graduates with any additional information related to school recognition ceremonies.
Oxford Spring Festival
Juniors and seniors on the Atlanta campus who began their Emory journey at Oxford were invited to return to their Oxford roots on March 18. The afternoon included food, games, a Coke toast with Dean Douglas Hicks and the chance to connect with other students, faculty and staff. Click an image to read more and view other photos from the day.
Creative career paths: Creativity lies in everyone, and Emory's broad network proves it. In the new video/audio series Creativity+, Emory alumni and staff share their unique pathways to encourage students to embrace creativity and remember that unconventional and winding career paths are not only common but valuable. The series launched last week with "The Myth of 'I Made It'"; this week's episode explores "The Courage to Pivot." Look for new episodes Mondays through April 11. Listen here.
2022 Emory Pride Awards
Join the annual ceremony honoring individuals and groups within Emory for their exceptional contributions to the LGBTQ community. The evening will showcase this great work, celebrate the steps toward LGBTQ equality and highlight graduating LGBTQ students.
When: March 30, 6:30 p.m.
Where: The Hatchery at Emory Point
Admission: Free; registration required
Emory Entrepreneurship Summit
Learn, connect and get inspired during Goizueta Business School's 6th Annual Emory Entrepreneurship Summit. The event is open to students, faculty and staff and will feature alumni entrepreneur-led workshops and a keynote from Vivek Garipalli, CEO and founder of Clover Health. The summit begins Thursday, March 31, and continues through Friday, April 1.
When: March 31, 5:15 p.m.
Where: Goizueta Business School
Admission: Free; registration required
Editor: Leigh DeLozier
Interim Assistant Vice President of Enterprise Communications: Laura Douglas-Brown
Interim Vice President of Communications and Marketing: Cameron Taylor

Dooley Report is published by  Communications and Marketing
Read the Dooley Report Guidelines
Copyright 2022 Emory University | All Rights Reserved
201 Dowman Drive, Atlanta, Georgia 30322 USA | 404.727.6123