For Students of Emory University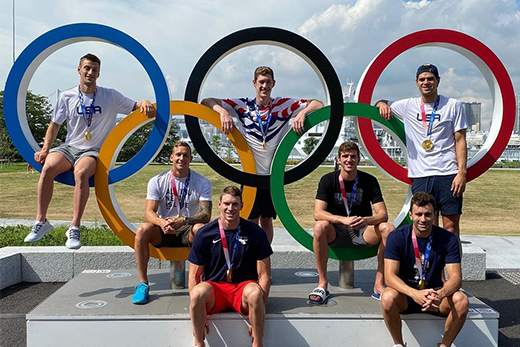 Emory alum wins gold with Team USA in Tokyo Olympics
Andrew Wilson (top left) was part of the U.S. team that won the gold medal in the men's 4x100 medley relay last weekend. He swam breaststroke for the U.S. team in the qualifying heat for that race, and competed earlier in the 100- and 200-meter breaststroke, as well as the mixed 4x100 medley relay. Learn more about his athletic and academic achievements at Emory.
---
---
---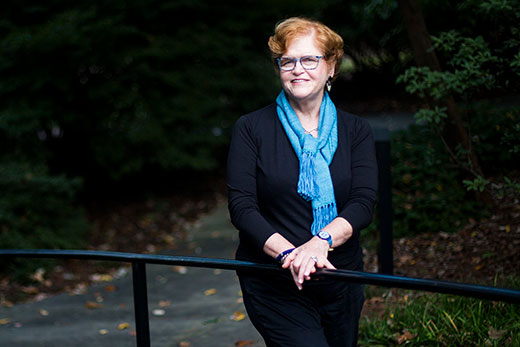 Historian Deborah Lipstadt nominated as U.S. envoy to combat antisemitism
Deborah Lipstadt, Dorot Professor of Modern Jewish History and Holocaust Studies, has been nominated by the White House to serve as the State Department's special envoy to monitor and combat antisemitism, a position with the rank of ambassador.
---
---
The way forward: Bridging the divides
As COVID-19 took hold, a pandemic of racial injustice, social inequity and political divisiveness shook our nation. Emory experts grapple with what comes next.
---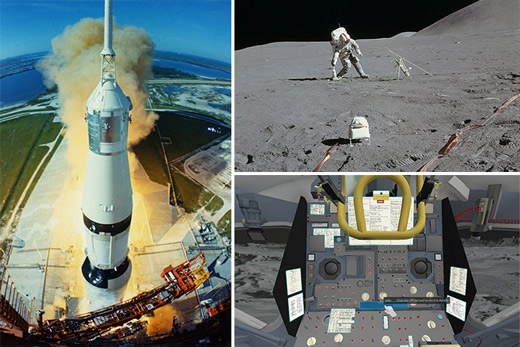 New digital learning hub marks Apollo 15 moon mission's 50th anniversary
Launched July 26, 1971, Apollo 15 was the fourth lunar landing mission and the first extended scientific exploration of the moon. A new learning hub created by Emory features primary source records and an interactive 3D model of the lunar module.
Advance your career: Join Emory Connects, Emory's online networking and connection platform to discover alumni career resources, mentors and contacts who have offered to help Emory graduates. You can also explore jobs and internship opportunities and participate in events.
Virtual Concert with Emory Mu Phi Epsilon
Enjoy an evening of music with members of Emory's professional music fraternity Mu Phi Epsilon as they premiere a virtual concert dedicated to all Emory Healthcare workers, volunteers and others who helped battle against COVID-19 and contributed to the rollout of COVID-19 vaccines.
When: Aug. 6, 8:15 p.m.
Where: Online
Admission: Free
'Unwritten Hinduism' Conference in Honor of Joyce Burkhalter Flueckiger
Professor Flueckiger joined Emory in 1992 as an ethnographer and scholar of South Asian religions. This conference, in honor of Flueckiger's retirement in August, highlights her legacy and ongoing impact at Emory and in the fields of religious and South Asian studies.
When: Aug. 13, 2:00 p.m.
Where: Online
Admission: Free; registration required
InvolvEU Week: 2021 Undergraduate Student Activities Fair
Learn ways to connect with your passions and find your place in the Emory community. The four-day experience will include games, interactive attractions, giveaways, food, entertainment, music and dancing. A range of student organizations will host tables.
When: Aug. 29, 2021 - Sept. 1, 2021
Where: McDonough Field, Plaza and Promenade
Admission: Free; registration required (register by Aug. 22)
Editor: Leigh DeLozier
Vice President for Enterprise Communications: Douglas Busk
Senior Vice President for Communications and Public Affairs: David Sandor

Dooley Report is published by  Communications and Public Affairs
Read the Dooley Report Guidelines
Copyright 2022 Emory University | All Rights Reserved
201 Dowman Drive, Atlanta, Georgia 30322 USA | 404.727.6123