For Students of Emory University
Wednesday, April 28, 2021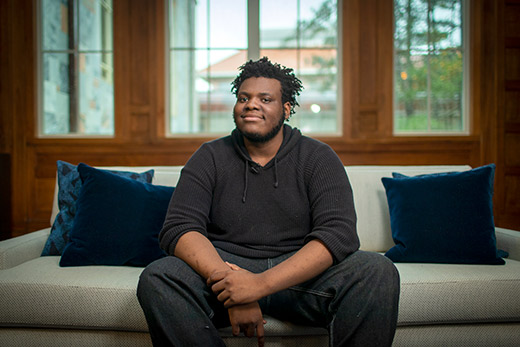 Emory program creates EPiC opportunities for Atlanta high school students
Sophomore Jamal Hilaire first connected with the university through EPiC, the Emory Pipeline Collaborative, which prepares underrepresented high school students for college and health careers. Now, he says, "I wouldn't be me without it."
---
Physicists develop theoretical model for neural activity of mouse brain
The dynamics of the neural activity of a mouse brain behave in a peculiar, unexpected way that can be theoretically modeled without any fine tuning, suggests a new paper by Emory physicists. First author Mia Morrell did the research for her honors thesis as a senior majoring in physics.
---
---
---
---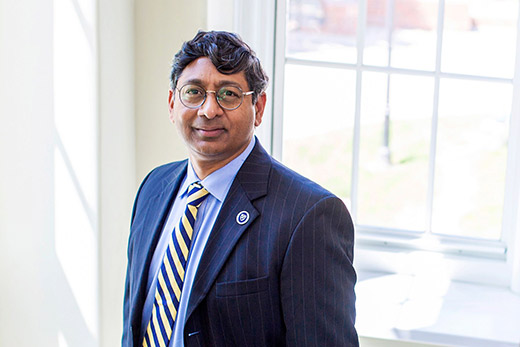 Get to know Emory's next provost
Bioengineering and higher education pioneer Ravi Bellamkonda returns to Emory on July 1, eager to lead the university's academic affairs and share wisdom learned from science, the humanities — and his goldendoodle, CJ.
Telehealth through TimelyMD: Don't forget that enrolled undergraduate, graduate or professional Emory students have free, 24/7/365 access to licensed medical and mental telehealth care through TimelyMD. Students who sign up in April will be entered to win a pair of Apple AirPods. Just go to timely.md/emory and use your .edu email address. Contest rules here.
---
Emory historian Kali Gross named Andrew Carnegie Fellow
Kali Gross, professor of African American studies, will study capital punishment in the U.S. through the histories of Black women disproportionately condemned, shedding more light on structural racism in the nation's criminal justice system.
---
Facebook Live: "COVID-19: What You Need to Know"
Jay Varkey, associate professor of infectious diseases at Emory School of Medicine, will take questions about COVID-19. Hosted by Jodie Guest of Rollins School of Public Health.
When: April 29, 11:00 a.m.
Where: Emory University Facebook page
Admission: Free
Emory Dance Company: "Nothing Has to Be the Way It Was Before"
The Emory Dance Company presents new contemporary work by eight student choreographers. This production is open only to onboarded Emory faculty, staff and students, and seats are limited. Additional performances will be April 30 and May 1.
When: April 29, 6:30 p.m.
Where: Emory Student Center, Multipurpose Room
Admission: $8 per ticket
Community Gathering for Healing and Hope
After a year of living with the pandemic, political divisiveness and ongoing racial injustice and violence, join the Emory community to give voice to our experiences and feelings, acknowledge losses and grief, honor the sacrifices of unseen heroes, and bring a sense of initial closure to this time when so many have been away from campus.
When: April 30, 12:00 p.m.
Where: Online
Admission: Free
Editor: Leigh DeLozier
Vice President for Enterprise Communications: Douglas Busk
Senior Vice President for Communications and Public Affairs: David Sandor

Dooley Report is published by  Communications and Public Affairs
Read the Dooley Report Guidelines
Copyright 2021 Emory University | All Rights Reserved
201 Dowman Drive, Atlanta, Georgia 30322 USA | 404.727.6123