For Students of Emory University
Wednesday, April 21, 2021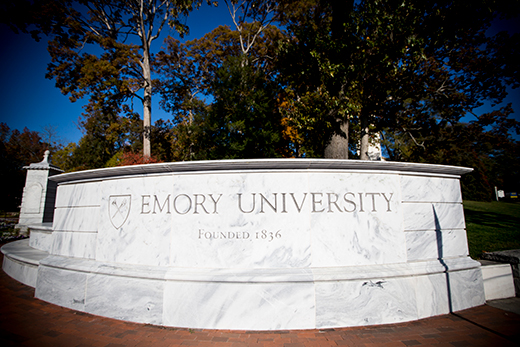 Emory responds to guilty verdict in murder of George Floyd
"Although there was accountability today, there is still much left to be done," President Gregory L. Fenves said in an April 20 message to the university community. "At Emory — as scholars, educators, researchers, students, and discoverers — we have a responsibility to use our knowledge and talents and lead with our values." Read the full statement from President Fenves and messages from other Emory leaders.
---
---
Emory to require student COVID-19 vaccinations for fall 2021
President Gregory L. Fenves has announced that Emory University will require all students to be immunized for COVID-19 for the fall 2021 semester. "Student vaccinations will create a healthier environment in our classrooms, which will be at full density during the fall," Fenves says.
---
---
---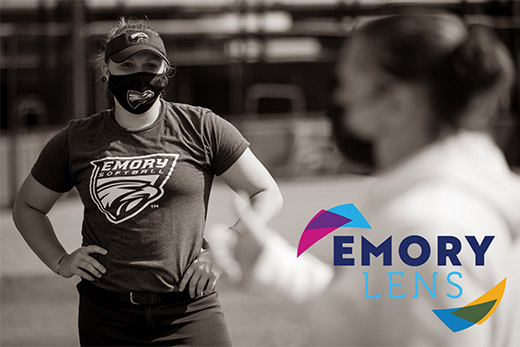 Emory Lens: Picturing life through softball
"Some of the best hitters, you hit 3-4 times out of 10. That's a lot of failure — but the sport gives so much back to you when you put in that work." Graduate student Greta Wilker reflects on why she returned to Emory Softball when offered a fifth year of NCAA eligibility due to the pandemic.
COVID-19 has been with us for more than a year. With so many in the Emory community being vaccinated, we're on a path to full return to campus, but we need to stay the course. If you have questions about Emory's guidelines, you can "Ask Greg" or visit Emory Forward.
Telehealth through TimelyMD: Don't forget that enrolled undergraduate, graduate or professional Emory students have free, 24/7/365 access to licensed medical and mental telehealth care through TimelyMD. Students who sign up in April will be entered to win a pair of Apple AirPods. Just go to timely.md/emory and use your .edu email address. Contest rules here.
Facebook Live: "Vaccine Hesitancy"
How can those hesitant about the COVID-19 vaccine be convinced to be vaccinated? Rollins School of Public Health professors Allison Chamberlain and Jodie Guest discuss vaccine hesitancy.
When: April 22, 11:00 a.m.
Where: Emory University Facebook Page
Admission: Free
Earth Day Sustainability Celebration
Celebrate this year's winners of the Sustainability Innovator Award, Outstanding Sustainability Representative Award and Lifetime Achievement Award, and learn ways to get involved.
When: April 23, 11:00 a.m.
Where: Online
Admission: Free; registration required
Panel Discussion: "An Evening with the Black Latinas Know Collective"
Learn from this group of Black Latina scholars, producers of innovative and important intellectual contributions to the intersectional study of race within Latinidad and Blackness. Presented by the Latinx Studies Faculty Initiative and the James Weldon Johnson Institute.
When: April 23, 5:00 p.m.
Where: Online
Admission: Free; registration required
 
 
 
 

Student Studio
When: April 23, 1:00 p.m.
Where: Emory Quadrangle
Admission: Free

 
 
 
Editor: Leigh DeLozier
Vice President for Enterprise Communications: Douglas Busk
Senior Vice President for Communications and Public Affairs: David Sandor

Dooley Report is published by  Communications and Public Affairs
Read the Dooley Report Guidelines
Copyright 2022 Emory University | All Rights Reserved
201 Dowman Drive, Atlanta, Georgia 30322 USA | 404.727.6123