For Students of Emory University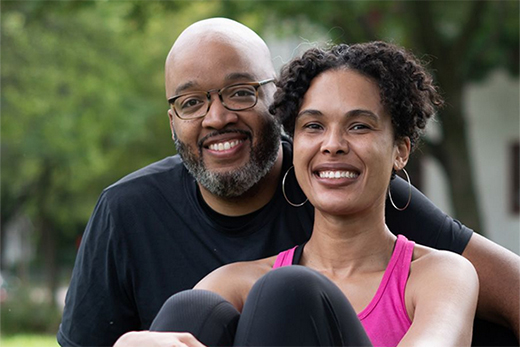 Healing our 'two traumas'
Physicians and alums Kevin L. Gilliam II and Iesha Galloway-Gilliam will discuss COVID-19 and systemic racism Feb. 17 for the annual Hamilton E. Holmes Memorial Lecture, part of Emory's packed schedule of Black History Month events. Learn about their experiences at the collision point of health and social justice.
---
---
---
Emory joins launch of ATL Action for Racial Equity
Emory is a founding member of ATL Action for Racial Equity, launched Feb. 9 by the Metro Atlanta Chamber. The multi-year initiative is designed to help address the ongoing effects of systemic racism impacting the Black community.
---
---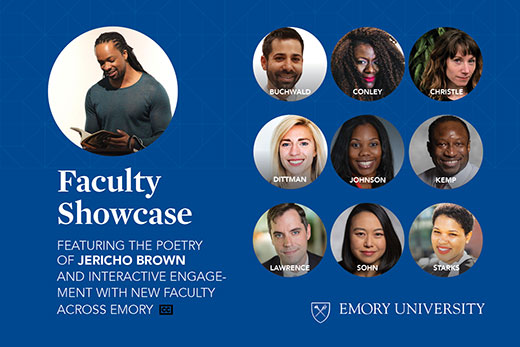 Faculty Showcase to welcome new Emory faculty, feature poetry of Jericho Brown
Faculty Showcase, a Feb. 22 virtual event celebrating new Emory faculty, features professor and Pulitzer Prize winner Jericho Brown, who will read poems reflecting Emory's nine schools and then engage with new faculty representing those units.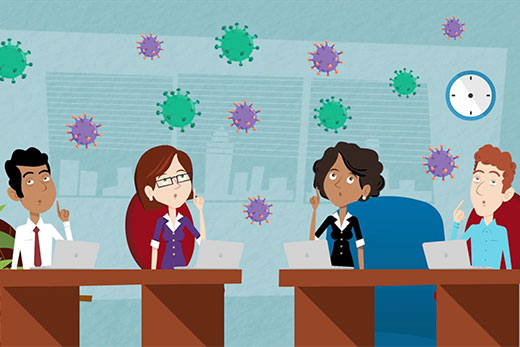 Emory and Georgia Tech students join forces to 'Hack COVID-19'
The HACK COVID-19 competition, led by the Emory Global Health Institute and Georgia Tech, tackled an important topic: products that help schools and businesses safely reopen in light of the pandemic. Learn about the winning entries.
---
Face coverings: Emory experts' advice to better protect yourself and others
In a Facebook Live event, infectious diseases expert Marybeth Sexton discussed "Everything You Need to Know about Masks" with public health expert Jodie Guest. Watch the recording to hear advice on the best types to wear, whether doubling up has benefits, how protective a face shield might be and more.
---
Emory expanding post-COVID clinics for 'long haulers'
Emory physicians have established post-COVID clinics to provide follow-up care for people who continue to experience persistent symptoms. Researchers plan to investigate the origin of "long haul COVID," which can take a variety of forms.
---
Watch Emory experts on Facebook Live: Hear the latest COVID-19 information during two Facebook Live events this week. Aneesh Mehta, chief of infectious diseases services, handled "COVID-19 Q&A" earlier today. Carlos del Rio, infectious diseases expert and executive associate dean of the School of Medicine, will address "Vaccine Hesitancy" on Thursday, Feb. 11, at 2 p.m. Watch both programs on the Emory University Facebook page.
Lecture: "The Privileged Poor" with Anthony Jack
Anthony Jack, assistant professor at Harvard and author of "The Privileged Poor," will speak to the Emory community about the disadvantages faced by first-generation/low-income students at elite colleges and universities.
When: Feb. 11, 5:00 p.m.
Where: Online
Admission: Free; registration required
Concert: "Music of Love"
What better way to celebrate Valentine's Day than with music of love? This next performance in the Emory Chamber Music Society of Atlanta Family Series will feature William Ransom on piano and members of the Vega String Quartet.
When: Feb. 14, 4:00 p.m.
Where: Online
Admission: Free
Editor: Leigh DeLozier
Vice President for Enterprise Communications: Douglas Busk
Senior Vice President for Communications and Public Affairs: David Sandor

Dooley Report is published by  Communications and Public Affairs
Read the Dooley Report Guidelines
Copyright 2022 Emory University | All Rights Reserved
201 Dowman Drive, Atlanta, Georgia 30322 USA | 404.727.6123