For Students of Emory University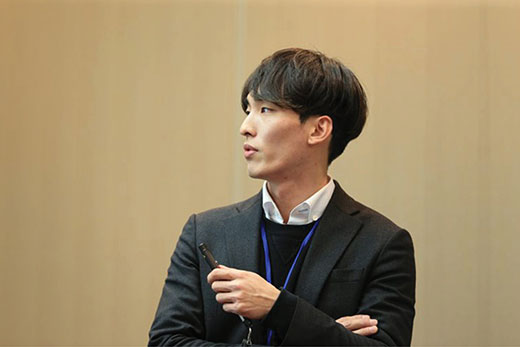 Our stories of resilience and resolve
Undaunted by time and distance, first-year doctoral student Jung Jae Kim upended his schedule to take virtual classes overnight after COVID-19 thwarted his move to Emory. Hear how he and other members of the Emory community met challenges during the pandemic.
---
2020: Photos from the pandemic
Through photos and headlines, see how Emory students, faculty and staff responded to an extraordinary year with resilience and resolve.
---
2020: Beyond COVID-19
From a Pulitzer Prize to welcoming a new president, explore 10 of Emory's most-read stories of the year that were not about the pandemic.
Watch Emory experts on Facebook Live: Did you know that protecting nature can have a significant impact on pandemics? Thomas Gillespie and Cassandra Quave discussed that topic yesterday on Facebook live. Today, Carlos del Rio and Colleen Kraft joined World Health Organization experts for a COVID-19 Q&A.
Book Discussion: "The Yonahlossee Riding Camp for Girls"
Emory alum and New York Times bestselling author Anton DiSclafani discusses her novel, "The Yonahlossee Riding Camp for Girls," with Dean Michael A. Elliott of Emory College.
When: Jan. 14, 7:00 p.m.
Where: Online
Admission: Free; registration required
Virtual Concert: All-Star Trio
Emory Chamber Music Society of Atlanta begins the year with an all-star trio of violin, cello and piano joining forces for a thrilling concert of Brahms, Franck and Piazzolla.
When: Jan. 23, 8:00 p.m.
Where: Online; Schwartz Center Virtual Stage
Admission: Free
Editor: Leigh DeLozier
Vice President for Enterprise Communications: Douglas Busk
Senior Vice President for Communications and Public Affairs: David Sandor

Dooley Report is published by  Communications and Public Affairs
Read the Dooley Report Guidelines
Copyright 2022 Emory University | All Rights Reserved
201 Dowman Drive, Atlanta, Georgia 30322 USA | 404.727.6123