For Students of Emory University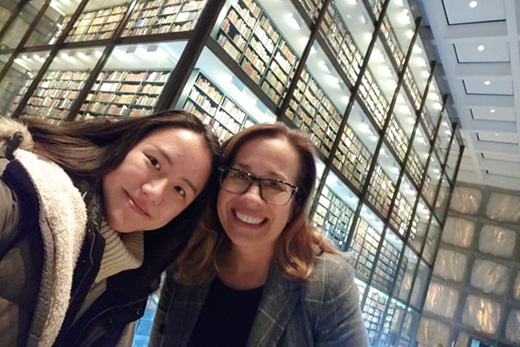 Emory student discovers unpublished manuscript by William Carlos Williams
Audrey Ruan, a student at Emory's Oxford College, and professor Sarah Higinbotham planned to spend a few days conducting research in Yale's rare book library. Neither expected Ruan to find an unpublished manuscript by poet and physician William Carlos Williams.
---
---
---
Get connected through exclusive Emory networking channels
Harness the power of Emory for your career by joining Emory Connects. This online community gives students an "Emory in" with professionals who are eager to support one another with industry advice, introductions and opportunities.
---
Emory receives NIH funding for HIV Clinical Trials Unit
The Emory HIV Clinical Trials Unit has been selected to help implement the scientific agenda of the NIH HIV/AIDS clinical research networks. The award includes two Emory-affiliated clinical research sites in Atlanta and new international sites in the Philippines and Mexico.
---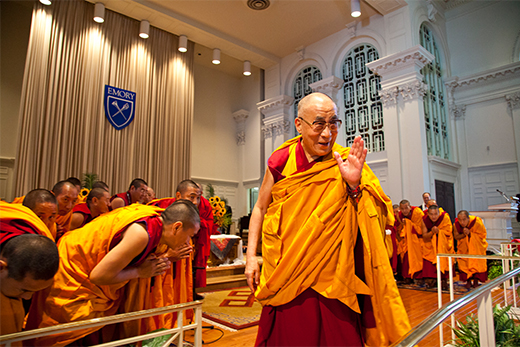 Emory to host live webcast with the Dalai Lama
Slated for Dec. 8 and simulcast in 14 languages, "The Necessity of Compassion for the Survival of Humanity" builds on Emory's long relationship with the Dalai Lama, who serves as Presidential Distinguished Professor (shown here during a visit in 2013). The free event is open to everyone.
Election alert: If you live in Georgia and will be voting in the Jan. 5 runoff election, request your ballot now if you don't plan to vote in person. Visit the Emory Votes Initiative website for resources and information that will help you prepare to cast your vote.
Connect and Cope: "Mental Music"
In this installment of Science Gallery Atlanta's virtual series, join Gary Motley and Dion Liverpool of Emory's music department for a discussion of mental music.
When: Dec. 4, 4:00 p.m.
Where: Online
Admission: Free
Advent Service of Song: Carols in the Chapel
Join the Candler community online for a service of seasonal carols. Watch the livestream on Facebook, Instagram or the Candler website.
When: Dec. 8, 11:30 a.m.
Where: Online
Admission: Free
Connect and Cope: "Mindfulness"
Abigail Lott, assistant professor of psychiatry and behavioral sciences, discusses mindfulness in the fifth program in Science Gallery Atlanta's virtual series.
When: Dec. 9, 4:00 p.m.
Where: Online
Admission: Free
Editor: Leigh DeLozier
Vice President for Enterprise Communications: Douglas Busk
Senior Vice President for Communications and Public Affairs: David Sandor

Dooley Report is published by  Communications and Public Affairs
Read the Dooley Report Guidelines
Copyright 2022 Emory University | All Rights Reserved
201 Dowman Drive, Atlanta, Georgia 30322 USA | 404.727.6123