For Students of Emory University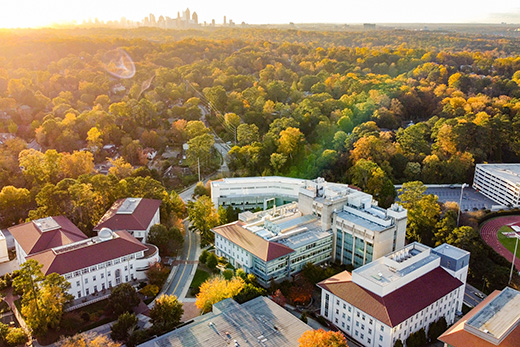 Message from President Fenves: Grateful for our Emory community
Despite the challenges faced in 2020, "Students, you have been our heroes this semester," writes President Fenves. "Regardless of circumstance, you found ways to pursue your educational goals at Emory. You left your mark — an imprint on this university that will not soon fade." Read the full message.
---
---
'Ask an Emory Alum' helps answer students' questions
The next time you need advice, connect with alumni who have "been there." The "Ask an Emory Alum" tool allows members of the Emory community to submit a question and be matched to alumni who can give you an answer that comes straight to your inbox.
---
---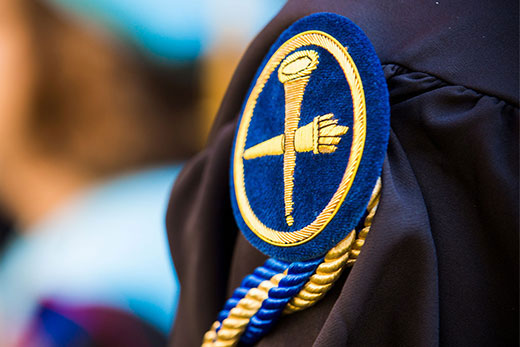 Emory announces plans for modified Commencement in May 2021
Recognizing the important milestone that Commencement offers, Emory is moving forward with plans to hold modified in-person ceremonies at the Georgia World Congress Center.
Share your feedback: Student input is vital as we search for Emory's next provost. Join an online listening session facilitated by President Fenves to share your thoughts. The session for Oxford campus students is Tuesday, Dec. 1, at 4 p.m. The session for undergraduate and graduate students on the Atlanta campus is Wednesday, Dec. 2, at 5 p.m.
Connect and Cope: "Viewing Nostalgia"
In this installment of Science Gallery Atlanta's virtual series, join Dana Haugaard in his studio for a demonstration of the physicality of nostalgia and memory.
When: Nov. 25, 4:00 p.m.
Where: Online
Admission: Free
Performance: "Waiting in Hope"
Share a contemplative evening of Advent music with Tony Alonso of Candler School of Theology, whose music appears in compilations and hymnals across Christian denominations throughout the world.
When: Nov. 30, 7:30 p.m.
Where: Online
Admission: Free
Conversation: Emory Climate Talks with Robert D. Bullard
Hear award-winning author Robert D. Bullard, who often is described as the father of environmental justice. His books address sustainable development, environmental racism, urban land use, community reinvestment and more.
When: Dec. 1, 12:00 p.m.
Where: Online
Admission: Free; registration required
Panel Discussion: "Georgia: State of Change: Red, Blue or Purple?"
With the 2020 general election flipping Georgia to the Democratic presidential column for the first time in a generation, Emory experts consider the implications for the state from electoral, business and legal perspectives.
When: Dec. 2, 12:00 p.m.
Where: Online
Admission: Free; registration required
Editor: Leigh DeLozier
Vice President for Enterprise Communications: Douglas Busk
Senior Vice President for Communications and Public Affairs: David Sandor

Dooley Report is published by  Communications and Public Affairs
Read the Dooley Report Guidelines
Copyright 2022 Emory University | All Rights Reserved
201 Dowman Drive, Atlanta, Georgia 30322 USA | 404.727.6123