For Students of Emory University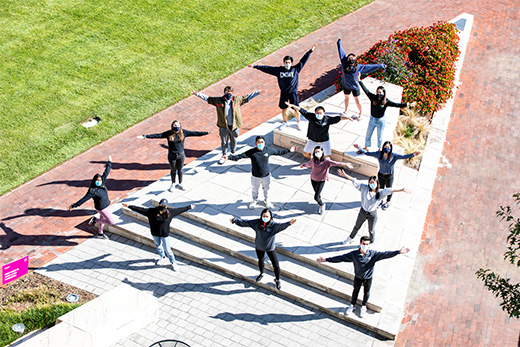 Pandemic conditions help fuel students' business ingenuity
COVID-19 didn't stop HackATL 2020, one of the most prominent hackathons in the Southeast. More than 230 undergraduate students virtually joined forces worldwide, created teams and set out to build a viable business in 48 hours and then pitch their ideas to judges, angel investors and venture capitalists.
---
Emory campuses under Tropical Storm Warning
Emory's Atlanta and Oxford campuses are under a Tropical Storm Warning. Emory is closely monitoring the potential for severe weather and will delay opening until 9:30 a.m. on Oct. 29.
---
---
New lead screening method zooms in on highest-risk areas in Georgia
Emory researchers have developed a more precise screening index of areas where children are most at risk for low-level lead exposure in Atlanta and throughout Georgia. The work was led by Samantha Distler while she was an undergraduate majoring in quantitative sciences on the neuroscience and behavioral biology track.
---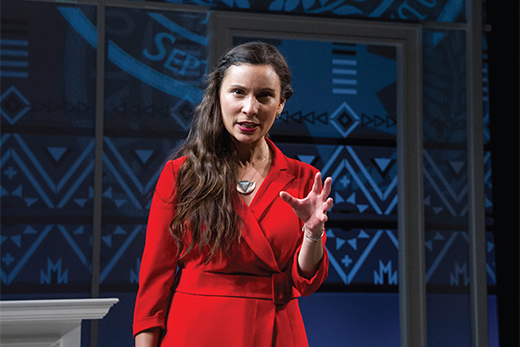 November features virtual concerts, artist lectures and live reading of 'Sovereignty'
One highlight of arts programs in November will be a live reading of "Sovereignty," a play exploring the politics and struggles of the Cherokee Nation. The performance continues the Michael C. Carlos Museum's celebration of Indigenous people.
Play it again: Emory Homecoming 2020 is a wrap, but the fun hasn't ended. Visit the Homecoming 2020 website to re-watch your favorite activities or catch those you missed, all on demand through Sunday, Nov. 15. Be sure to check out the HocoFest student talent show; SkitFest, a twist on the longstanding Songfest tradition for first-year students; and the musical showcase with "Hamilton" stars.
Path to the polls: Haven't voted yet? It's not too late to make your voice heard! The Emory Votes Initiative website is a great place to access nonpartisan voter information, links to credible resources and more as you cast your votes this election.
"Black and Pandemic Poetry"
The English Department and the Rose Library invite you to celebrate the new "Black and Pandemic Poetry" initiative. Featuring professors Jericho Brown and Geraldine Higgins in conversation with Emory students, this virtual event will explore the role of poetry in times of crisis.
When: Oct. 30, 1:00 p.m.
Where: Online
Admission: Free; registration required
Editor: Leigh DeLozier
Vice President for Enterprise Communications: Douglas Busk
Senior Vice President for Communications and Public Affairs: David Sandor

Dooley Report is published by  Communications and Public Affairs
Read the Dooley Report Guidelines
Copyright 2022 Emory University | All Rights Reserved
201 Dowman Drive, Atlanta, Georgia 30322 USA | 404.727.6123