For Students of Emory University
Wednesday, April 22, 2020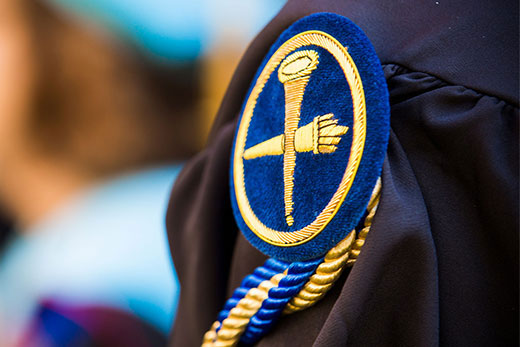 Emory prepares to celebrate the extraordinary Class of 2020
Emory University will celebrate the accomplishments of the Class of 2020 next month with a series of Commencement experiences designed to unite graduates separated by a global pandemic in new and innovative ways.
---
Classes that click: Psychology of leadership
For Caroline Wilkinson, transitioning to remote learning began with spending time creating her optimal learning environment. For professor Stephen Nowicki, it meant his first foray into incorporating remote technology into his lessons. "Classes that Click" explores how Emory is adapting to remote learning.
---
---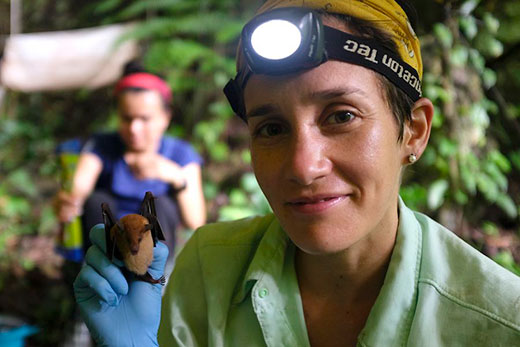 Bat ecology in the age of pandemics
Disease ecologist and Emory PhD candidate Amanda Vicente leads a team of students exploring how human pressures on the natural world boost the risk of a pathogen jumping from wildlife to people.
---
---
---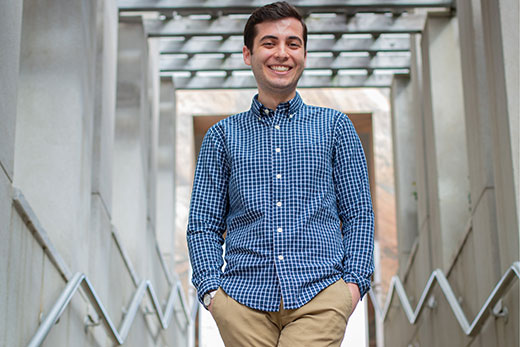 Emory student named 2020 Truman Scholar for promoting economic justice
Josh Kaplan, an Emory College junior, has been named a 2020 Harry S. Truman Scholar for his work on economic justice for marginalized communities. He is among only 62 college students in the U.S. to receive the highly competitive honor.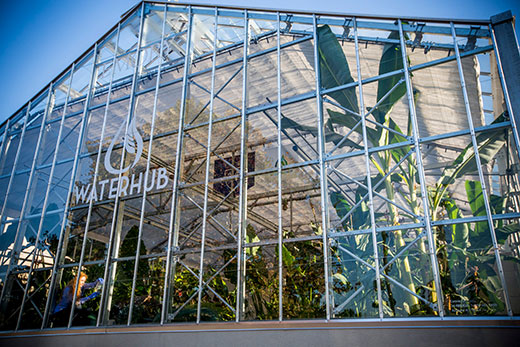 WaterHub marks sustainability milestones
As Emory celebrates Earth Day, the university's WaterHub reaches five years of milestones with more than 300 million gallons of campus wastewater reclaimed and recycled. The WaterHub continues to be a global model for water recycling.
---
Sustainability Innovator Awards honor faculty, staff and students
Emory's Office of Sustainability Initiatives has announced this year's winners of the Robert S. Hascall Sustainability Innovator Awards, given to students, faculty and staff who employ research, academics, engagement and leadership to foster sustainability across the university.
Be informed: Learn how the university is planning for the future and dealing with issues related to the COVID-19 pandemic during a Virtual Town Hall on Friday, April 24, at 2 p.m. All students, faculty and staff are invited; a recording of the session will be available afterwards.
Coronavirus and our community: Emory is closely monitoring the COVID-19 outbreak to protect students, faculty, staff and visitors. See the latest coronavirus updates, including answers to frequently asked questions and resources if you need support.
International Student Support Group
Login to connect with other international students to talk about your academic concerns, career/immigration stress and other things.
When: April 23, 12:00 p.m.
Where: Zoom
Admission: Free
Lunafest 2020 Film Festival
Join the Center for Women during a synchronous watch party for Lunafest 2020, a national film festival that showcases original short films by, for and about women.
When: April 23, 7:00 p.m.
Where: Zoom
Admission: Free
Workshop: "Prepare for Procrastination"
Is procrastination getting in the way of you completing homework, studying for finals or other activities? This workshop will help you identify what perpetuates your procrastination and develop skills to break the cycle.
When: April 24, 2:00 p.m.
Where: Zoom
Admission: Free
Workshop: "Virtually Mindful"
Join Emory's mindfulness community whether you're looking for new ways to improve your well-being or are a seasoned practitioner.
When: April 28, 1:30 p.m.
Where: Zoom
Admission: Free
EMORY EXPERTS ON COVID-19
---
---
---
---
Editor: Laura Douglas-Brown
Vice President for Enterprise Communications: Doug Busk
Senior Vice President for Communications and Public Affairs: David B. Sandor

Dooley Report is published by  Communications and Public Affairs
Read the Dooley Report Guidelines
Copyright 2022 Emory University | All Rights Reserved
201 Dowman Drive, Atlanta, Georgia 30322 USA | 404.727.6123