For Students of Emory University
Wednesday, April 15, 2020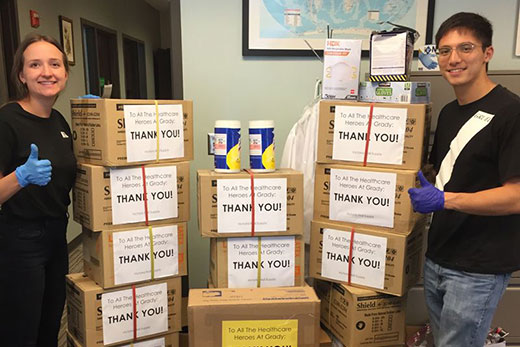 COVID-19 in class: Lessons from the pandemic
Courses across Emory have pivoted to examine COVID-19 as a real-time learning experience. Whether discussing crisis management, studying effects on air pollution, hearing from health care providers or collecting supplies to support them, students are learning extraordinary lessons in an extraordinary time.
---
Virtual Community Hub helps keep students connected
Connect with new and old friends through the new Emory Virtual Community Hub. Tap into virtual events and activities, admire (or submit) art and share your Spotify playlist. Plus, document this time by writing a "Note to Self" that will be sent back to you next year.
---
Join Emory for virtual Denim Day on April 22
The Emory community will show support for ending sexual violence by wearing denim on April 22. Although the event will be virtual, participants can still share their photos on social media.
---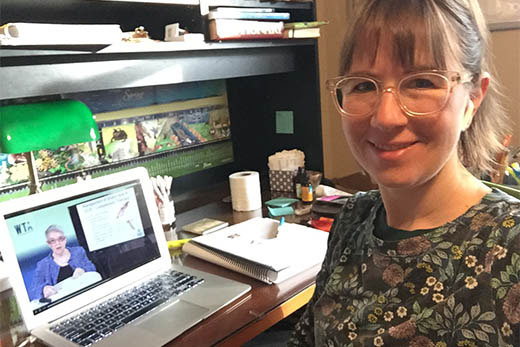 Classes that click: Population health
For Dara Suschke, transitioning to remote learning has meant learning lessons in flexibility that will benefit her as a nurse. For professor Quyen Phan, it meant supplementing hands-on clinical training with comparable virtual activities. "Classes that Click" explores how Emory is adapting to remote learning.
---
'Pandemic Poetry' provides connection in the chaos
The arts have long been seen as a way to find meaning amid chaos, and today's circumstances are no different. Members of Emory's English department are sharing their perspectives through "Pandemic Poetry" submissions on social media.
---
---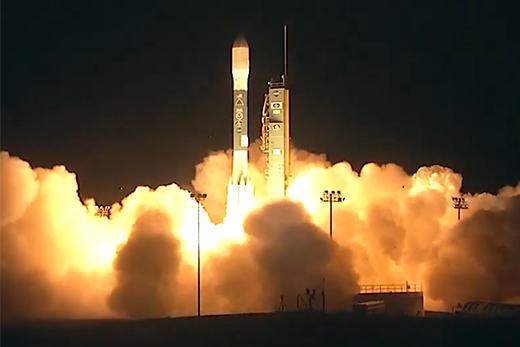 Emory scientists working with NASA to map air pollution and its impact on health
How can data from outer space be used to impact human health? Public health researchers at Emory are participating in a NASA mission seeking answers to that question.
Coronavirus and our community: Emory is closely monitoring the COVID-19 outbreak to protect students, faculty, staff and visitors. See the latest coronavirus updates, including answers to frequently asked questions and resources if you need support.
Artist Talk with Manjari Sharma
Make yourself a cup of chai and join artist Manjari Sharma as she discusses her large-scale photographs of Hindu deities that are featured in the exhibition "Transcendent Deities of India: The Everyday Occurrence of the Divine."
When: April 16, 11:30 a.m.
Where: Zoom or Facebook Live
Admission: Free
Piano Concert to Benefit Emory DRIVE
Enjoy performances by some of Emory's piano students and donate to Emory's DRIVE fund for EIDD-2801, an antiviral compound that shows promise as a potential treatment for COVID-19.
When: April 17, 10:30 a.m.
Where: Facebook Live
Admission: Free to listen; donations to DRIVE welcome
Workshop: "Virtually Mindful"
Join Emory's mindfulness community whether you're looking for new ways to improve your well-being or are a seasoned practitioner.
When: April 21, 1:30 p.m.
Where: Zoom
Admission: Free
EMORY EXPERTS ON COVID-19
---
---
---
---
Editor: Laura Douglas-Brown
Vice President for Enterprise Communications: Doug Busk
Senior Vice President for Communications and Public Affairs: David B. Sandor

Dooley Report is published by  Communications and Public Affairs
Read the Dooley Report Guidelines
Copyright 2022 Emory University | All Rights Reserved
201 Dowman Drive, Atlanta, Georgia 30322 USA | 404.727.6123