For Students of Emory University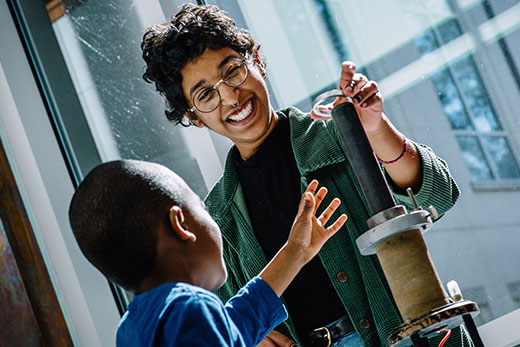 Emory helps take science to the community for the Atlanta Science Festival
The Atlanta Science Festival will take the city by storm March 6-21 as science-themed activities pop up throughout the metro area. Two perennial campus favorites, Chemistry Carnival and Physics Live, will be Friday, March 20, with students explaining their research, giving lab tours and entertaining participants with science games. Get details on all Emory events.
---
---
10 free things to do in March
Campus activities this month include enlightening lectures, multiple performances and the chance to create a sand painting reminiscent of a Tibetan mandala. Learn about these and other ways to have fun for free.
---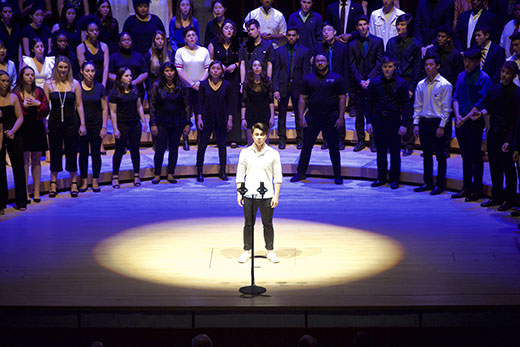 Spring brings a busy calendar of March arts events
Arts at Emory has a full calendar of events in March, including the 17th annual Barenaked Voices student concert of a capella music on March 26. Learn about other activities.
Spring Break travel and student programs in Italy: Emory-sponsored study abroad and all other student programming in Italy are suspended indefinitely due to COVID-19. Student Health Services is also offering guidance on domestic and international travel plans during Spring Break and other personal travel. See the latest coronavirus updates for the Emory community.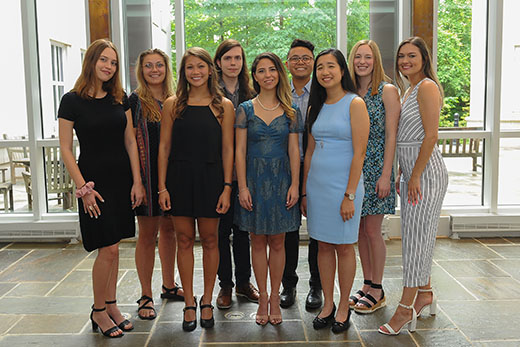 Emory named a top Fulbright producer
Nine students and recent alumni were named to the Fulbright U.S. Student Program for this academic year. They are joined by six faculty and staff who have been named Fulbright Scholars, building on the university's history as a top Fulbright producer.
---
Lampl featured in new Netflix documentary series 'Babies'
Anthropology professor Michelle Lampl is one of more than 30 internationally renowned scientists featured in the new Netflix documentary series "Babies," highlighting her pioneering research that confirmed that babies and children grow in spurts.
---
New director of orchestral studies builds student talent
A passion for performance and teaching – and building a talented community of young musicians – drives the work of Paul Bhasin as the newest conductor of the flagship Emory University Symphony Orchestra and Emory Youth Symphony Orchestra. Learn about upcoming performances, including March 5.
---
---
Site preparations begin on new R. Randall Rollins Building
Construction begins this month on a 10-story facility to significantly expand Rollins School of Public Health. Site preparations include the installation of safety fencing and the carefully regulated process of tree removal and replacement.
2020 Emory Women in Excellence Awards
Celebrate women who have demonstrated extraordinary dedication to issues that affect women at Emory and in the larger community
When: March 5, 6:30 p.m.
Where: Miller-Ward Alumni House
Admission: Free; RSVP required
Atlanta Master Chorale: "Questions and Queries"
Join the Chorale for its third concert of the season as they ponder questions and conundrums large and small. A second performance will be Saturday, March 7, at 8 p.m.
When: March 6, 8:00 p.m.
Where: Schwartz Center for Performing Arts, Emerson Concert Hall
Admission: $30; Emory faculty, staff and students are eligible for a discount
Editor: Laura Douglas-Brown
Vice President for Enterprise Communications: Doug Busk
Senior Vice President for Communications and Public Affairs: David B. Sandor

Dooley Report is published by  Communications and Public Affairs
Read the Dooley Report Guidelines
Copyright 2022 Emory University | All Rights Reserved
201 Dowman Drive, Atlanta, Georgia 30322 USA | 404.727.6123