For Students of Emory University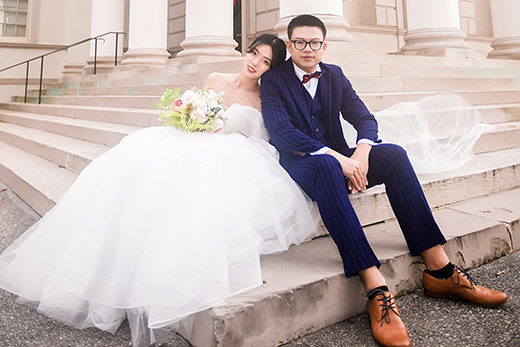 Coronavirus, community and compassion
The global health crisis hits home for Emory, from faculty exploring possible treatments to a postdoctoral researcher who had to cancel the traditional wedding she had planned with her family in China. Across Emory's campuses, students, faculty and staff are coming together to help those impacted by the outbreak.
---
---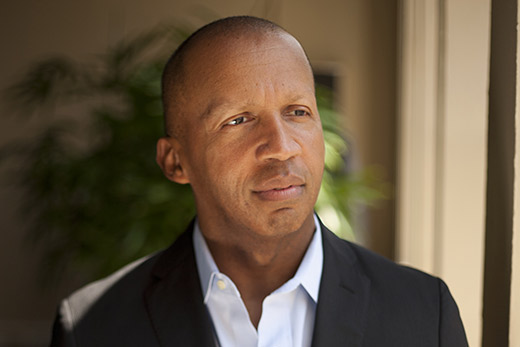 Human rights lawyer Bryan Stevenson to deliver Emory Commencement address
Lawyer and human rights activist Bryan Stevenson, founder and executive director of the Montgomery, Alabama-based Equal Justice Initiative, will deliver the keynote address at Emory's 175th Commencement, scheduled for Monday, May 11.
---
---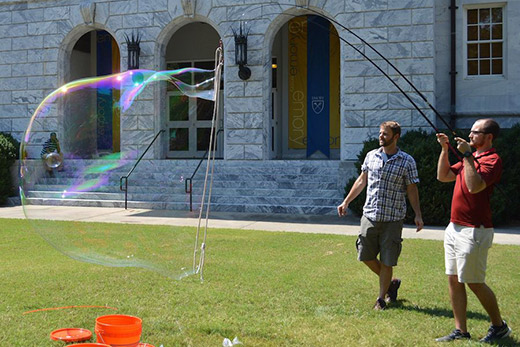 The physics of giant bubbles
A study inspired by street performers making gigantic soap bubbles led Emory scientists—including students in physicist Justin Burton's lab—to a discovery in fluid mechanics: Mixing different molecular sizes of polymers within a solution increases the ability of a thin film to stretch without breaking.
Free writing help: Tutors at the Emory Writing Center can work with students at any stage of the composition process, from exploring ideas to polishing a final version. Applying for help depends on which Emory school or division the work is for, so visit their website for more information.
TEDxEmory Conference 2020: What's Next
Spend the day listening to speakers share their perspectives on how ideas today inspire the actions of tomorrow.
When: Feb. 15, 9:00 a.m.
Where: Emory Student Center
Admission: Free for Emory students; discount available for others; registration required
Beethoven 2020: Piano SonataThon
Join the ECMSA for its first "SonataThon" recital, tackling the 32 piano sonatas composed by Ludwig van Beethoven. Performances at 2 p.m., 5 p.m. and 8 p.m. will feature 17 pianists.
When: Feb. 16, 2:00 p.m.
Where: Schwartz Center for Performing Arts, Emerson Concert Hall
Admission: Free
Editor: Laura Douglas-Brown
Vice President for Enterprise Communications: Doug Busk
Senior Vice President for Communications and Public Affairs: David B. Sandor

Dooley Report is published by  Communications and Public Affairs
Read the Dooley Report Guidelines
Copyright 2022 Emory University | All Rights Reserved
201 Dowman Drive, Atlanta, Georgia 30322 USA | 404.727.6123