For Students of Emory University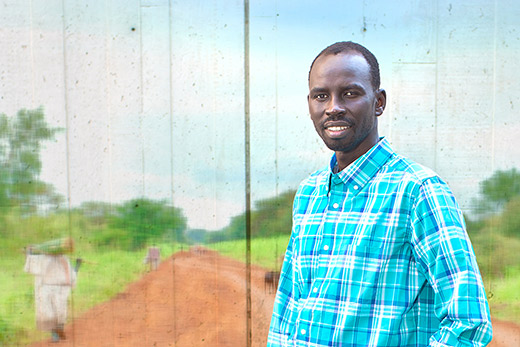 Former child soldier studies global development at Emory to give back
Garang Buk Buk Piol was once a child soldier in Sudan. Today, he is pursuing a master's degree in global development at Emory so he can return to foster social and economic progress in his home country.
---
---
Kevin C. Karnes appointed vice provost for the arts
As Emory's vice provost for the arts, Kevin C. Karnes will work with faculty, students and staff to envision and realize a thriving arts culture on campus. A professor of music history, Karnes is chair of the music department.
---
A strong start: Emory welcomes first students in Class of 2024
On Dec. 11, 730 students were admitted to Emory College, Oxford College or both. These outstanding Early Decision I applicants join 29 students who matched to Emory through QuestBridge, which links talented low-income scholars with leading universities, to start the Class of 2024.
---
Presidential Selection Committee announces executive search firm
Emory's Presidential Selection Committee has finalized the engagement of an executive search firm. Isaacson, Miller is a national firm founded by John Isaacson with almost 40 years of experience recruiting exceptional and diverse leaders for universities and other organizations that advance the public good.
January offers many activities to keep you busy as the semester begins, ranging from numerous concerts and lectures to opportunities to remember Martin Luther King Jr.
---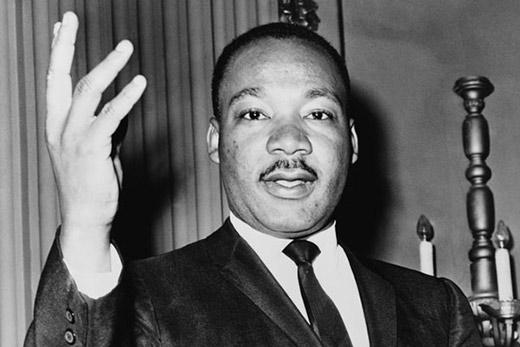 Emory to honor Martin Luther King Jr.'s life and legacy with King Week
The life and legacy of civil rights leader Martin Luther King Jr. will be honored with Emory's King Week. A series of events featuring lectures, service awards and volunteer opportunities will be held Jan. 20-26.
---
Enjoy movies, music, museum yoga and more in January
The new year begins with an extensive lineup of arts events, including the new Emory Cinematheque series celebrating African Americans in film, a diverse slate of campus concerts and even opportunities to practice yoga in the Carlos Museum.
---
New exhibit explores depictions of Indian gods and goddesses
What does it mean to see the divine in new ways? "Transcendent Deities of India: The Everyday Occurrence of the Divine" opens Jan. 18 at the Carlos Museum. More than 70 works from three artists explore the visual communion between humans and the divine.
---
---
10 things to do for under $10
Begin the new year by participating in a variety of free or inexpensive activities across campus, including cheering for the Emory Eagles in swimming, diving and basketball.
Be ready for winter weather: Know the multiple ways to stay informed about possible closings and delays at Emory in the event of severe weather conditions. Here is a reminder of the university's inclement weather procedures and policies.
As the new semester begins, take a look back at some of last year's top stories, then see if you agree with Emory experts' picks for 2019's best movies and TV shows.
---
Improving the future through research
Emory's research funding in 2019 reinforces a record of successful innovation and seeks to unlock the mysteries of the human condition. Read how our research is making a difference worldwide, from bringing history to life through big data to understanding how HIV affects aging.
---
10 of Emory's most-read stories of 2019
2019 brought a new student center to the Atlanta campus, record-setting grants to support work across disciplines and the highest number of first-year applicants in the university's history. Take a look back at 10 of the most-read stories in the Emory News Center in 2019.
---
Creativity, courage and compassion: Inspiring stories from 2019
Emory's mission is to "create, preserve, teach and apply knowledge in the service of humanity." Throughout the year, the university community takes that mission to heart. Meet just a few of the people who inspired us through their service and scholarship in 2019.
---
Movies worth watching from 2019
Faculty from Emory's Department of Film and Media Studies have compiled their list of best films from 2019, just in time for awards season. See their favorites, including "Booksmart."
---
Live Painting with Artist Abhishek Singh
Watch the artist at work as he creates a painting that will join his other pieces in the new "Transcendent Deities" exhibit at the Carlos.
When: Jan. 17, 11:00 a.m.
Where: Emory Student Center Commons
Admission: Free
MLK Holiday Observance Keynote Presentation
Hear Nikole Hannah-Jones, award-winning journalist and creator of the landmark 1619 Project, deliver the keynote address for Emory's King Week observances.
When: Jan. 21, 4:00 p.m.
Where: Woodruff Library, Jones Room
Admission: Free
Editor: Laura Douglas-Brown
Vice President for Enterprise Communications: Doug Busk
Senior Vice President for Communications and Public Affairs: David B. Sandor

Dooley Report is published by  Communications and Public Affairs
Read the Dooley Report Guidelines
Copyright 2022 Emory University | All Rights Reserved
201 Dowman Drive, Atlanta, Georgia 30322 USA | 404.727.6123