For Students of Emory University
Help say 'thanks' to Emory donors
From scholarships and financial aid to resources like libraries and the museum, gifts from donors impact every part of Emory. Drop by one of 11 EmoryThanks locations on Thursday, Nov. 14, to write notes and make photos and videos thanking donors for their support.
---
Go green for the annual recycling competition
Simple efforts to recycle can lead to significant impact. Step up your game during November, when campus buildings go head-to-head to see who diverts the most waste from landfills into recycling.
---
---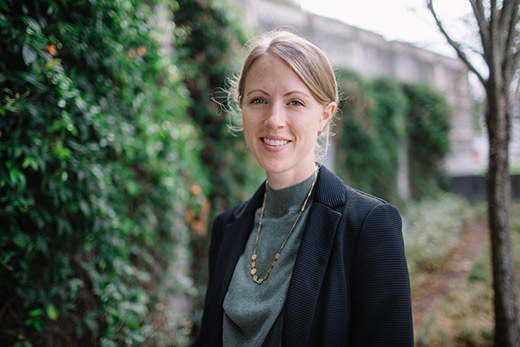 Rollins student honored for family planning advocacy
Alison Hoover, an MPH student at Rollins School of Public Health, is one of just 40 people worldwide selected for the 2019 cohort of "120 Under 40: The New Generation of Family Planning Leaders."
---
One Emory: Partners in student success
Meet the people bringing the "One Emory" strategic framework to life, including JoAnn McKenzie, university registrar and assistant vice provost, whose team is responsible for critical student data and fortifies pathways for student success.
---
---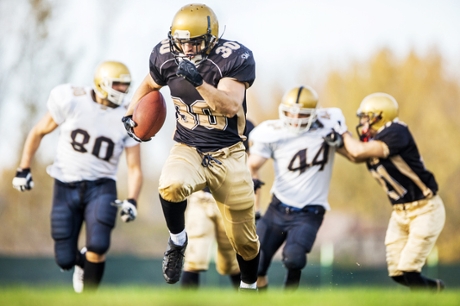 College football players' weight gain leads to heart problems
Weight gain and high blood pressure in college football players leads to adverse changes in cardiac structure and function, according to a new Emory study.
Friday is National First-Gen Day and all students, faculty and staff are invited to the Quad from 2-3 p.m. to celebrate Emory's first-generation college students. Activities include a photo booth, button making and boards to share what you think faculty and students should know about being first-gen. First-gen students make up 11 percent of the Emory College Class of 2023.
Ellmann Lectures: Award-winning poet and essayist Claudia Rankine will be on campus this week to deliver the Richard Ellmann Lectures in Modern Literature. Hear her speak on Thursday or Friday at 6:30 p.m. or Saturday at 4 p.m. Admission is free, but tickets are required.
Emory Cares International Service Day
Sign up to help with projects during Emory's 16th annual day of service.
When: Nov. 9, 11:00 a.m.
Where: Emory Student Center and worksites throughout Atlanta
Admission: Free
Viewing of Mercury Transit
Take advantage of this opportunity to safely watch the planet Mercury pass between earth and the sun. It won't happen again until 2032.
When: Nov. 11, 9:00 a.m.
Where: Outside Math and Science Center
Admission: Free
Emory Veterans Day Ceremony
Join in the annual tribute to active and retired members of America's armed services.
When: Nov. 11, 10:45 a.m.
Where: Cannon Chapel
Admission: Free
An Evening with Jericho Brown
Attend the inaugural event in a new series, "Psychiatry and the Humanities," designed to connect arts with the sciences.
When: Nov. 12, 7:00 p.m.
Where: Emory Brain Health Center, 12 Executive Park Drive
Admission: Free
 
 
 
 
 
 
 

Theater Emory: "The Nether"
When: Nov. 7, 7:30 p.m.
Where: Theater Lab, Schwartz Center for Performing Arts
Admission: $15 / $12 / $5 students & industry

 
 
 
 
 
 
 
 
 
 
 
 
 
Editor: Laura Douglas-Brown
Vice President for Enterprise Communications: Doug Busk
Senior Vice President for Communications and Public Affairs: David B. Sandor

Dooley Report is published by  Communications and Public Affairs
Read the Dooley Report Guidelines
Copyright 2022 Emory University | All Rights Reserved
201 Dowman Drive, Atlanta, Georgia 30322 USA | 404.727.6123