For Students of Emory University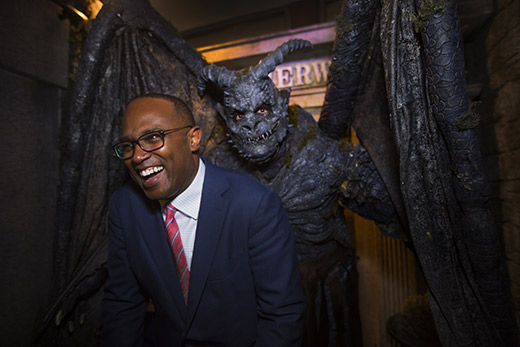 The psychology of thrills and chills
Are you a thrill seeker or a chill seeker? Psychologist Kenneth Carter is not a fan of Halloween haunted houses, but he has written a book coming out Oct. 31 about people who thrive on activities like entering dark passageways, sensing that something unknown and terrifying awaits around the next corner.
---
10 free things to do at Emory
November brings multiple workshops and sporting events, plus the chance to hear award-winning poets such as Claudia Rankine and Emory's own Jericho Brown. Check out ten activities you can participate in for free.
---
---
Emory partners with Latin American Association to inspire students to pursue higher education
Mario Becerra Alemán first visited Emory as a sixth grader attending the Latino Youth Leadership Conference. Now he's a sophomore on campus, helping plan the same experience for future students.
---
---
---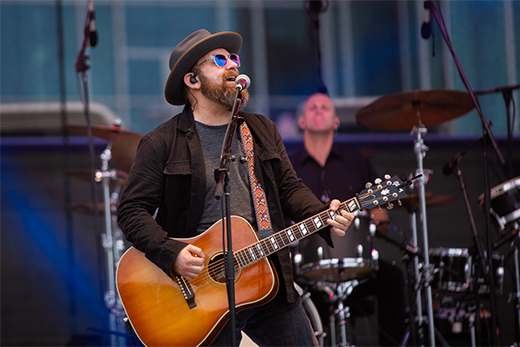 Emory alum Kristian Bush entertains the Homecoming crowd
Kristian Bush, one-half of the award-winning, pop-country duo Sugarland, returned to campus for the first time in years to perform at Homecoming 2019. He also took time to talk about his most recent band, his musical superpower and what homecoming at Emory means to him.
Homecoming Highlights
Students celebrated their love for Emory and Atlanta with "Swoop State" activities ranging from carnival-like games and mechanical football rides to live student performances and plenty of photo opps. And fun-loving Swoop was in the middle of it all, as usual.
---
Homecoming Parade and Concert
Saturday's rain didn't keep students, families and alumni from having fun at the annual parade around campus and a concert by Emory alum Kristian Bush.
---
Puppy Petting Boo
What's better than a petting zoo? A petting "boo" with adorable puppies dressed in even more adorable Halloween costumes. There were plenty of happy smiles and wagging tails on campus during Emory's Pawsitive Outreach annual event.
Volunteers needed: Emory Cares International Service Day is just around the corner on Saturday, Nov. 9. This is your chance to make a difference in the Atlanta community by helping with a project for a few hours that day. Student sign-ups open Friday, Nov. 1, through Volunteer Emory. Sign into Engage and scroll down to see the events.
Emory University Sleep Symposium
Learn more about the future of sleep medicine, sleep measurement, sleep disparities and sleep disorders, including updates on ongoing sleep research across Emory.
When: Nov. 1, 8:00 a.m.
Where: Emory Conference Center
Admission: Free; registration required
Emory Police Open House
Join the Emory Police at their open house to meet the officers, learn more about what they do and have a little fun. Refreshments provided!
When: Nov. 7, 11:00 a.m.
Where: North Decatur Building, Suite G01
Admission: Free
 
 
 
 
 
 
 
 
 
 
 
 
 
 
 
 

AntiquiTEA
When: Oct. 5, 4:00 p.m.
Where: Michael C. Carlos Museum, Ackerman Hall
Admission: Free

 
 
 
 
 

First Year Semi-Formal
When: Nov. 9, 8:00 p.m.
Where: Fernbank Natural History Museum
Admission: Online Ticket Purchase
Editor: Laura Douglas-Brown
Vice President for Enterprise Communications: Doug Busk
Senior Vice President for Communications and Public Affairs: David B. Sandor

Dooley Report is published by  Communications and Public Affairs
Read the Dooley Report Guidelines
Copyright 2022 Emory University | All Rights Reserved
201 Dowman Drive, Atlanta, Georgia 30322 USA | 404.727.6123