For Students of Emory University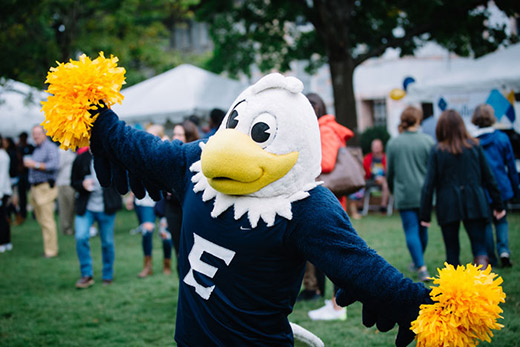 Celebrate 'Swoop State' next week with packed schedule of Homecoming events
Emory will celebrate Homecoming Oct. 24-27 with a full schedule of festivities for students and alumni, including the annual parade and festival, this year featuring a concert by Emory alum Kristian Bush of Sugarland.
---
Emory teams up with the Atlanta Falcons
Emory's Winship Cancer Institute and the Atlanta Falcons join forces this month to promote early detection of cancer through the NFL's "Crucial Catch: Intercept Cancer" initiative. The team's game Oct. 20 at Mercedes-Benz Stadium celebrates cancer survivors.
---
---
---
---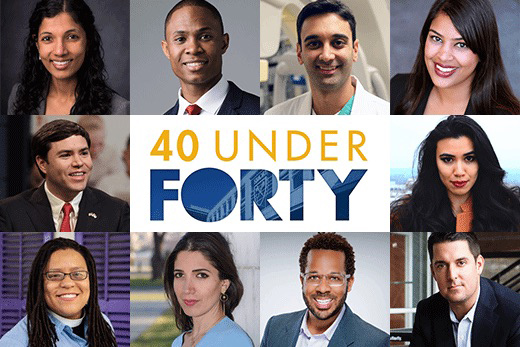 40 Under Forty: Outstanding Emory alumni
They are doctors, authors, journalists and lawyers; leaders in business, education, faith and community service. Meet this year's class of 40 Under Forty, selected from hundreds of nominees, representing the very best in achievement and impact across the diverse community of Emory alumni.
Flu safety: Having an annual flu vaccine is the best way to reduce your risk of getting sick with seasonal flu and spreading it to others. Get your shot through Student Health Services until Dec. 12 (Monday through Thursday, 10 a.m. until 3 p.m.). No appointment needed. Find out more. 
France-Atlanta 2019 Biodiversity Symposium
Learn about the impact of biodiversity on human health and other issues surrounding how environmental changes can impact daily life.
When: Oct. 17, 8:15 a.m.
Where: Cox Hall Ballroom
Admission: Free; registration required
JWJI Public Dialogues Series: "Race, Scholarship and Activism"
Scholars in different fields will discuss their strategies for balancing the demands of teaching and research with a desire to apply their work to pressing community issues.
When: Oct. 17, 5:00 p.m.
Where: Woodruff Library, Jones Room, 3rd Floor
Admission: Free; Reservation required
Therapy Dog Study Break
Take a break from the stress to visit the therapy dogs from Canine Assistants.
When: Oct. 22, 12:00 p.m.
Where: Science Commons Atrium
Admission: Free
 
 
 
 
 
 
 
 
 
 
 
 

WaterHub Tour
When: Oct. 18, 12:00 p.m.
Where: 700 Peavine Creek Drive
Admission: Free

 
 
 
 
 
Editor: Laura Douglas-Brown
Vice President for Enterprise Communications: Doug Busk
Senior Vice President for Communications and Public Affairs: David B. Sandor

Dooley Report is published by  Communications and Public Affairs
Read the Dooley Report Guidelines
Copyright 2022 Emory University | All Rights Reserved
201 Dowman Drive, Atlanta, Georgia 30322 USA | 404.727.6123