For Students of Emory University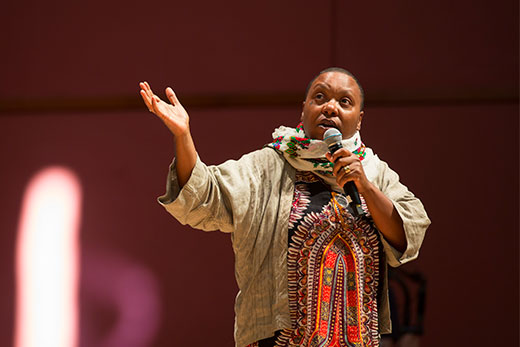 Meshell Ndegeocello shares her inner life, praises Emory as 'amazing campus'
Musician Meshell Ndegeocello didn't perform during her Provost Lecture Series appearance on Oct. 3. Instead, she took the audience on an honest journey through her personal life, lessons learned and being at peace with herself.
---
---
---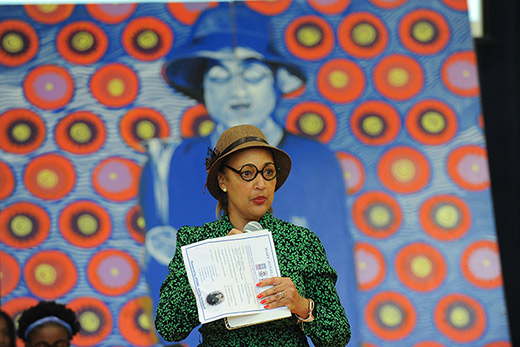 Emory leads effort to honor M. Agnes Jones Elementary School namesake
Emory's Graduation Generation program led the creation of a mural and curriculum honoring Mary Agnes Boswell Jones, the first African American superintendent in the Atlanta Public School System, at the Atlanta elementary school bearing her name.
---
Study gets to the root of rice's resilience to floods
Although rice is the only major food crop that's resilient to flooding, a new study by Emory researchers identifies genetic clues to this resilience that may help scientists improve the prospects for other crops.
---
One Emory: Investing in faculty
Meet the people bringing the "One Emory" strategic framework to life, starting with Christa Acampora, deputy provost for academic affairs, who explains how "faculty are at the heart and center" of Emory's bold aspirations for the future.
---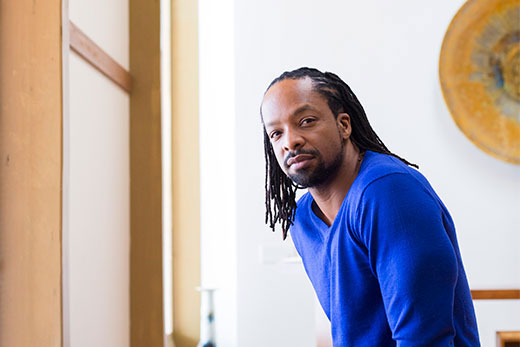 Emory professor Jericho Brown named finalist for National Book Award for poetry
Out of hundreds of submissions, Emory Creative Writing Director Jericho Brown's collection "The Tradition" is one of just five finalists named to the prestigious "short list" for the 2019 National Book Award for poetry.
Honorary degree nominations: Students are invited to nominate outstanding individuals to receive honorary degrees at Commencement. Nominations are due by Nov. 1 for consideration for degrees to be presented in 2021 and beyond. Learn more at the Honorary Degrees website.
Emory Safety Fair
Meet Emory's safety and emergency preparedness partners. Learn about crime prevention, fire safety, Stop the Bleed, CPR/AEDs and more. Free giveaways, games and prizes.
When: Oct. 10, 10:00 a.m.
Where: Cox Hall Bridge at Asbury Circle
Admission: Free
Clairmont Pride Weekend Kick-off
Prep for Pride Weekend with face painting, tutu making, cupcake decorating, button making, a photo booth, free food and more. Sponsored by ResLife, LGBT Life Office, SPC and Emory Pride.
When: Oct. 10, 5:30 p.m.
Where: Clairmont Campus SAAC Field
Admission: Free
Program: "Cultivating Compassion: A Roadmap from Buddhism"
The Center for Contemplative Science and Compassion-Based Ethics hosts His Eminence, Geshe Lobsang Dorjee, the Sharpa Choeje Rinpoche, distinguished scholar from Drepung Loseling Monastery.
When: Oct. 10, 7:00 p.m.
Where: Michael C. Carlos Museum, Ackerman Hall
Admission: Free; registration is required
 
 

Zotero Introduction
When: Oct. 10, 2:00 p.m.
Where: Robert W. Woodruff Library, Level 3, Room 312
Admission: Free

 
 

Waterhub Tour
When: Oct. 11, 12:00 p.m.
Where: 700 Peavine Creek Drive
Admission: Free

 
 
 
 
 
 
 
 
 
 
 
 
 
Editor: Laura Douglas-Brown
Vice President for Enterprise Communications: Doug Busk
Senior Vice President for Communications and Public Affairs: David B. Sandor

Dooley Report is published by  Communications and Public Affairs
Read the Dooley Report Guidelines
Copyright 2022 Emory University | All Rights Reserved
201 Dowman Drive, Atlanta, Georgia 30322 USA | 404.727.6123