For Students of Emory University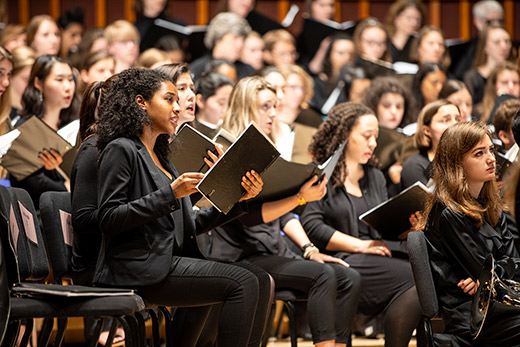 October performances include world dance premiere, multiple concerts and more
This month brings a full schedule of arts events to campus, including performances by student choir, orchestra, wind ensemble and jazz groups, as well as a world dance premier and the first event in the 2019-2020 Provost Lecture Series.
---
Cadray named Emory's first university ombudsperson
Lynell Cadray has been appointed Emory's inaugural university ombudsperson and senior adviser to the president, a role that will provide the campus community with a new resource for informal conflict resolution.
---
10 things to do for $10 or less
October brings Homecoming and Halloween, a Buddhist master on compassion, a wealth of fine photographs on exhibit and much more. Here are just a few options for entertainment and learning this month.
---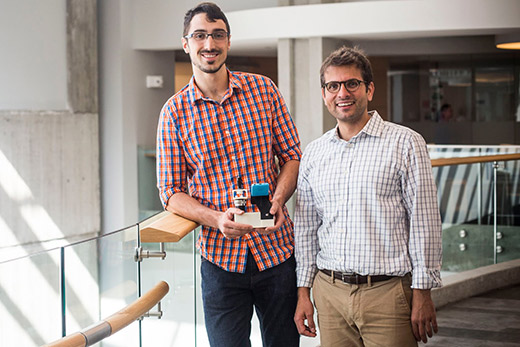 DNA 'origami' takes flight in emerging field of nano machines
Just as the steam engine set the stage for the Industrial Revolution, nanoscale devices made from DNA are opening up a new era in biomedical research and materials science. Emory graduate student Aaron Blanchard and chemistry professor Khalid Salaita are working at the forefront of DNA mechanotechnology.
---
---
Emory to lead international drug discovery center for Alzheimer's
The National Institute on Aging is awarding approximately $37 million over five years to a team of international researchers, led by Emory, to help accelerate the development of promising new therapies that will effectively treat or prevent Alzheimer's disease.
---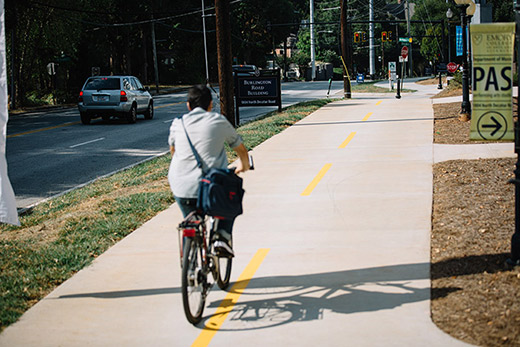 Emory celebrates new PATH trail options
Created through a partnership between Emory and the PATH Foundation, two new sections of a traffic-restricted, multi-use trail system expand options for cyclists and pedestrians.
End of the outdoor swimming season: You still have time to take a dip in the outdoor pool at the Student Activity and Academic Center on the Clairmont Campus. The pool is open until Nov. 1 and is heated to a minimum of 78 degrees. Enjoy it while you can! 
Livestream Event: Provost Lecture Series with Meshell Ndegeocello
The 2019-2020 Provost Lecture Series kicks off with singer-songwriter Meshell Ndegeocello. The event is filled to capacity, but you can still watch online if you weren't able to get a ticket.
When: Oct. 3, 4:00 p.m.
Where: Schwartz Center for Performing Arts, Emerson Concert Hall and livestreamed
Admission: Free
Playwrighting Master Class with Jaclyn Backhaus
Learn the art of dramatic writing with the award-winning author of OxTheater's fall production "Men on Boats." No previous writing experience required.
When: Oct. 9, 4:30 p.m.
Where: Oxford College, Tarbutton Performing Arts Center
Admission: Free
 
 
 
 
 
 
 
 
 
 
 
 
 
 
 
 
 
 

Emory Safety Fair
When: Oct. 10, 10:00 a.m.
Where: Cox Hall Bridge & Asbury Circle
Admission: Free
Editor: Laura Douglas-Brown
Vice President for Enterprise Communications: Doug Busk
Senior Vice President for Communications and Public Affairs: David B. Sandor

Dooley Report is published by  Communications and Public Affairs
Read the Dooley Report Guidelines
Copyright 2022 Emory University | All Rights Reserved
201 Dowman Drive, Atlanta, Georgia 30322 USA | 404.727.6123