For Students of Emory University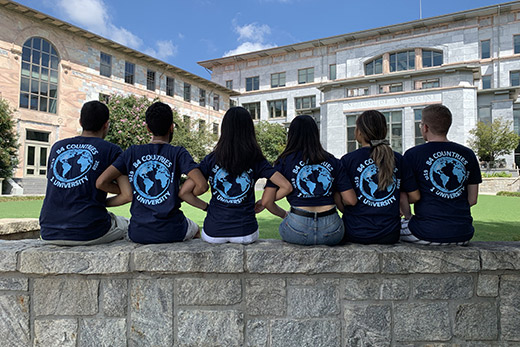 Meet Emory's Class of 2023
Bright and talented, Emory's new first-year class arrived on campus this week primed to step into college life. Together, the Class of 2023 comes to Emory representing some of the nation's most promising young scholars.
---
---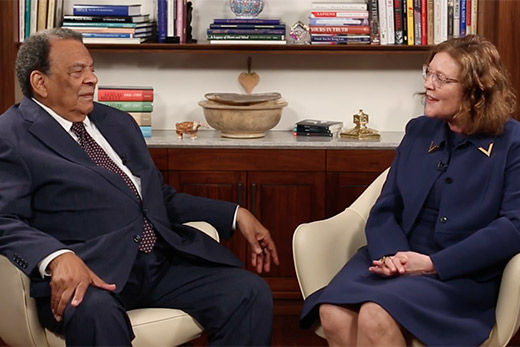 'Conversations with Claire': Ambassador Andrew Young
As we mark the 56th anniversary of Dr. Martin Luther King Jr.'s "I Have a Dream" speech, Emory President Claire E. Sterk talks with civil rights icon Andrew Young about what he and King would be doing if King were still here today.
---
---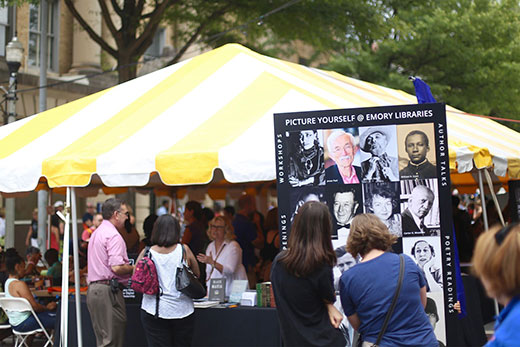 Emory authors shine at the Decatur Book Festival
Tens of thousands of book lovers are expected to visit Decatur this weekend for the AJC Decatur Book Festival, presented by Emory. Planning to go? The schedule includes more than 20 Emory faculty participating in sessions, plus book signings featuring Emory faculty, staff and alumni.
Emory students were busy this summer, filling their days with research, hands-on learning experiences and more. Take a look back at some of their stories.
---
---
---
---
---
Sign up for Volunteer Emory's Welcoming Day of Service: Saturday, Sept. 7, will be Volunteer Emory's official welcome to Oxford continuees, transfer students and Emory's first-year class. Check out the variety of service projects throughout Atlanta that day and sign up to participate.
Volleyball: Emory vs. Guilford
The No. 1-ranked Eagles will play the Guilford Quakers in their season-opening game followed by a second game against Johnson and Wales at 7 p.m.
When: Aug. 30, 4:30 p.m.
Where: Woodruff PE Center
Admission: Free
Concert: Vladimir Milosevic, piano
The prominent Serbian pianist will give a recital featuring works by Mozart, Chopin, Bach-Rachmaninoff and Ravel.
When: Aug. 30, 6:00 p.m.
Where: Performing Arts Studio
Admission: Free
 
 
 
 

Guided meditation
When: Aug. 29, 6:00 p.m.
Where: Cannon Chapel, Room 106
Admission: Free

 

Canvas for TAs
When: Aug. 30, 11:45 a.m.
Where: Woodruff Library, Room 314
Admission: Free

 
 
 
 
 
 
 
 
 
 
 
Editor: Laura Douglas-Brown
Vice President for Enterprise Communications: Doug Busk
Senior Vice President for Communications and Public Affairs: David B. Sandor

Dooley Report is published by  Communications and Public Affairs
Read the Dooley Report Guidelines
Copyright 2022 Emory University | All Rights Reserved
201 Dowman Drive, Atlanta, Georgia 30322 USA | 404.727.6123