For Students of Emory University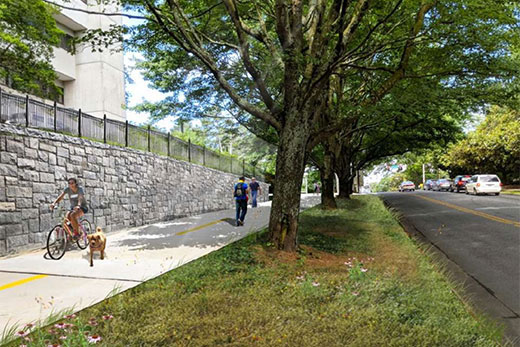 Emory PATH construction begins
Construction begins this week on the latest leg of Emory's joint project with Atlanta's PATH Foundation: two new bicycle-pedestrian pathways that will help link the South Peachtree Creek PATH trail system to the heart of campus.
---
---
---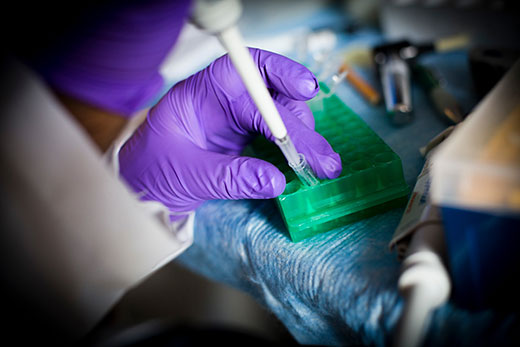 New Emory initiatives drive innovation in the basic sciences
Emory has provided $5 million each to two priority research initiatives: "Biological Discovery through Chemical Innovation" and "From Molecular Pathogenesis to Global Pandemics." This initial financial support is considered seed funding, with the teams aiming to generate additional external funding.
---
Civil War plant medicines blast drug-resistant bacteria
Studying a guide to plant remedies commissioned during the Civil War, Emory researcher Cassandra Quave finds that three plants have antimicrobial activity against dangerous species of drug-resistant bacteria associated with wound infections.
---
---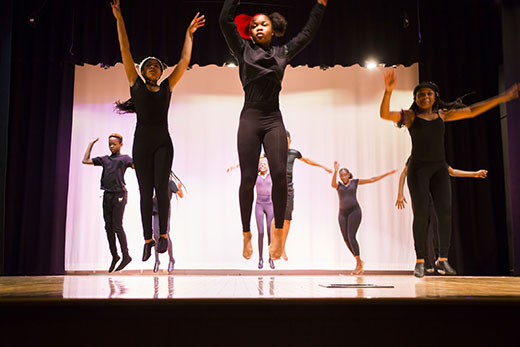 Bringing art and inspiration to Atlanta students
Emory takes a groundbreaking African American art exhibit out of the library and into a busy Atlanta public school, inspiring students to embrace their own creativity.
Exploring Emory's Impact: The excellence and dedication of our faculty are why students from around the world come to Emory, where they embark on a rigorous and inclusive educational journey that transforms them into tomorrow's leaders. Get stats and read stories of how Emory is Preparing Engaged Leaders.
Compassion Meditation
All are welcome at this weekly hour-long session of compassion meditation.
When: May 29, 5:00 p.m.
Where: Cannon Chapel, Room 106
Admission: Free
Emory Farmers Market
Get seasonal, specialty and prepared foods at the Emory Farmer's Market, which runs every other Tuesday in the summer.
When: June 4, 11:00 a.m.
Where: Cox Bridge
Admission: Free
50th Anniversary of the Stonewall Riots
Emory commemorates this turning point for LGBTQ political activism, featuring remarks from Emory President Claire E. Stern and others and a light reception.
When: June 4, 5:00 p.m.
Where: Convocation Hall
Admission: Free
 
 

Guided Meditation
When: May 30, 6:00 p.m.
Where: Cannon Chapel, Room 106
Admission: Free

 
 
 
 
 

WaterHub Tour
When: June 11, 11:00 a.m.
Where: WaterHub on Peavine Drive
Admission: Free

 

Men's Health 5K
When: June 13, 7:30 a.m.
Where: Woodruff Residential Center
Admission: Free
Editor: Laura Douglas-Brown
Vice President for Enterprise Communications: Doug Busk
Senior Vice President for Communications and Public Affairs: David B. Sandor

Dooley Report is published by  Communications and Public Affairs
Read the Dooley Report Guidelines
Copyright 2022 Emory University | All Rights Reserved
201 Dowman Drive, Atlanta, Georgia 30322 USA | 404.727.6123