For Students of Emory University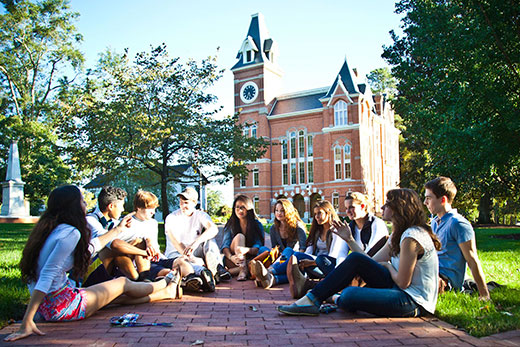 Unexpected Oxford
Hands-on learning is a hallmark of Emory's Oxford College, where students get the best of both worlds -- a small liberal arts college embedded in a leading research university. Take an inside look at Emory's original campus.
---
---
---
---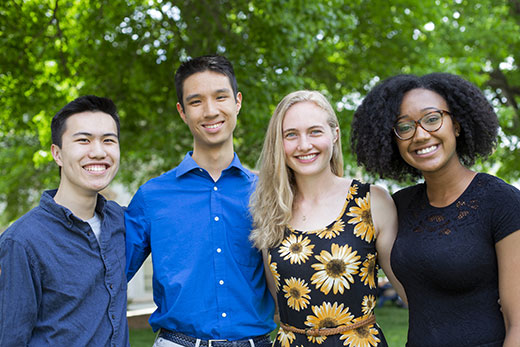 Four Emory College juniors win elite Goldwater Scholarship for math, science research
All four Emory College juniors nominated for the Goldwater Scholarship, the nation's premier scholarship for undergraduates studying math, natural sciences and engineering, have been selected to receive the honor.
---
---
Emory's Start:ME program helps small businesses in local communities
Led by Emory's Goizueta Business School, the Start:ME business accelerator program provides support and grants to entrepreneurs in Clarkston, East Lake and Southside Atlanta. Get to know the businesses in the spring 2019 cohort, which account for more than $1.7 million in revenue and 65 jobs.
---
---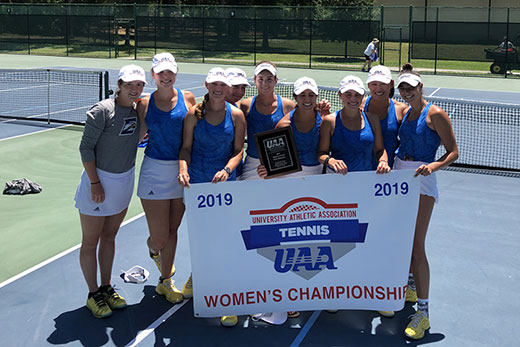 Emory teams win three UAA championships in one weekend
Emory's softball, women's tennis and men's tennis teams clinched University Athletic Association championships over the weekend, pushing Emory's total UAA championships to more than 200 over the university's history.
Donate unused Dooley Dollars: Select a $5, $10 or $20 Dooley Donation Pack with your leftover Dooley Dollars. The Dooley Dollars buy high-priority non-perishable food items to be given to the food pantry at Bread Coffeehouse. 

The Fixie Free Bike Repair and Maintenance
May is Bike Month and you can get free repairs and advice for maintaining your bike at The Fixie.
When: May 2, 5:00 p.m.
Where: Longstreet-Means Parking Deck
Admission: Free
Pancake Study Break
Meet, eat and de-stress at this annual late-night breakfast featuring free food and T-shirts.
When: May 2, 10:00 p.m.
Where: Glenn Memorial Church
Admission: Free
Atlanta Master Chorale: "Rain or Shine"
Hear the chorale sing songs to the theme of the sun and rain, storm clouds and clear skies.
When: May 4, 8:00 p.m.
Where: Schwartz Center for Performing Arts, Emerson Concert Hall
Admission: $10 all students
 
 
 

Poetry Reading
When: May 2, 4:00 p.m.
Where: Atwood Chemistry Center, Room 316
Admission: Free

 
 
 
 
 
Director of Communications and Content: Laura Douglas-Brown
Vice President for Enterprise Communications and Reputation Management: Doug Busk
Senior Vice President for Communications and Public Affairs: David B. Sandor

Dooley Report is published by  Communications and Public Affairs
Read the Dooley Report Guidelines
Copyright 2022 Emory University | All Rights Reserved
201 Dowman Drive, Atlanta, Georgia 30322 USA | 404.727.6123