For Students of Emory University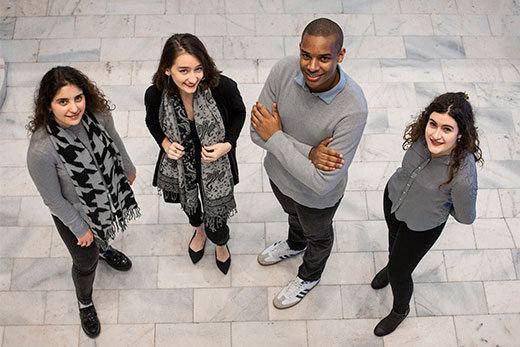 Outstanding students chosen as Bobby Jones Scholars for study in Scotland
Emory College students Farah Al Chammas, Claire Barnes, John Priddy and Camila Reed-Guevara will spend a year studying at the University of St Andrews as part of the prestigious Robert T. Jones Jr. Scholarship.
---
---
---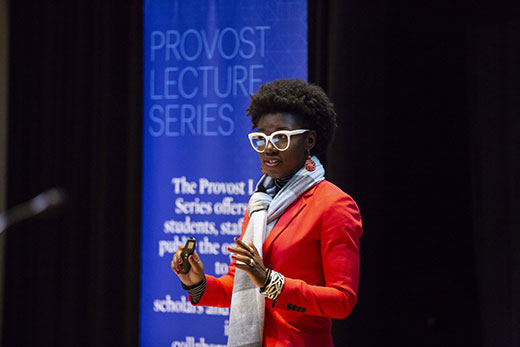 Scholar explores impact of bias in facial-recognition software
Facial-recognition software fails most often on women of color, scholar Joy Buolamwini explained in her talk "Dangers of the Coded Gaze," presented through Emory's Provost Lecture Series.
---
Emory professors nominated for NAACP Image Awards
Carol Anderson's "We Are Not Yet Equal" is a nominee for the NAACP's award for most outstanding literary work for youth, while Tayari Jones' "An American Marriage" is a nominee in the fiction category.
---
Freezing the 'hunger nerve'
In the latest episode of "Your Fantastic Mind," Emory and Georgia Public Broadcasting explore how freezing the "hunger nerve" might help with weight loss, and also examine the high cost of incivility and rudeness in the workplace. Watch the episodes and see exclusive content.
---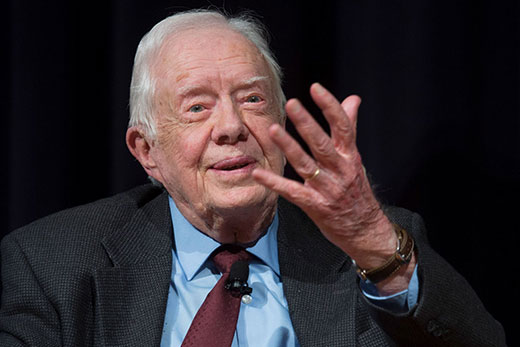 Presidential leadership lessons
With leadership education a core theme of its mission, Emory's Oxford College offered students, faculty and staff a special discussion with Emory professor and former U.S. President Jimmy Carter.
Emory marks Social Justice Week with a diverse slate of events Feb. 25 through March 1, including keynote speaker Raj Patel, an award-winning writer, activist and academic on global food systems, at 6 p.m. Thursday, Feb. 28, in Cannon Chapel. View the full schedule.

An Evening with Natasha Trethewey
Former U.S. Poet Laureate Natasha Trethewey will read and discuss her work. A booksigning will follow.
When: Feb. 21, 7:30 p.m.
Where: Oxford College, Williams Hall
Admission: Free
Guest Class with poet Richard Blanco
All are welcome as the poet who read his work at the second inauguration of President Barack Obama teaches a class for Emory students.
When: Feb. 22, 12:00 p.m.
Where: Callaway Memorial Center, Room S501
Admission: Free
Men's Basketball UAA Championship
The Eagles face off against the University of Rochester for the UAA title and automatic berth to the NCAA D-III Tournament.
When: Feb. 23, 4:00 p.m.
Where: Woodruff PE Center
Admission: Free
 
 
 
 
 
 
 
 
 

TEDxEmory
When: Feb. 23, 9:00 a.m.
Where: Woodruff Health Sciences Center, Auditorium
Admission: Free; ticket required

 
 
 
 
 
 
 
 
 
Director of Communications and Content: Laura Douglas-Brown
Vice President for Enterprise Communications and Reputation Management: Doug Busk
Senior Vice President for Communications and Public Affairs: David B. Sandor

Dooley Report is published by  Communications and Public Affairs
Read the Dooley Report Guidelines
Copyright 2022 Emory University | All Rights Reserved
201 Dowman Drive, Atlanta, Georgia 30322 USA | 404.727.6123