For Students of Emory University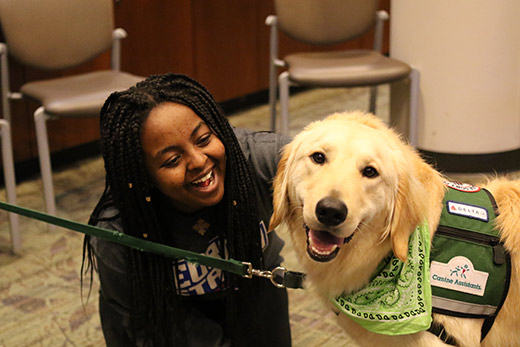 Finals hounding you? De-stress with therapy dogs
Students can sign up now for Emory's annual dog-petting study break, set for Thursday, Dec. 13, at the Woodruff Library.
---
---
December: 10 things to do for $10 or less
With the end of the semester nearing, take advantage of a variety of campus events, from holiday celebrations to an opportunity to relax and unwind with guided meditation.
---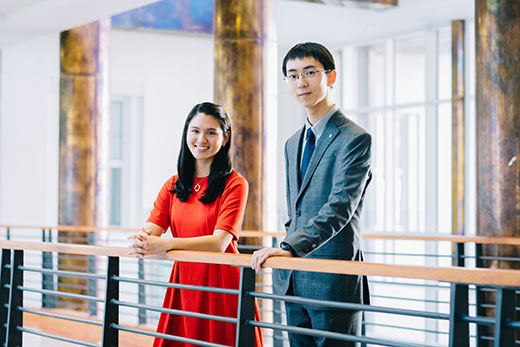 Emory students, graduate named Schwarzman Scholars for study in China
Emory senior Elliot Shuwei Ji, Emory/Georgia Tech dual degree student Veronica Chua and recent alumna Zhongyuan "Echo" Zeng have been selected as Schwarzman Scholars, among only 147 chosen from more than 2,800 applicants around the world.
---
University chaplain search launched
Emory University President Claire E. Sterk has charged a search advisory committee with the recruitment and identification of the most highly qualified candidates for Emory's next university chaplain and dean of spiritual and religious life.
---
Emory's oldest academic building opens, restored and renewed
In a recent ceremony, Oxford College celebrated the completed renovation of Emory's oldest academic building, Phi Gamma Hall. The process gave prime importance to the historic significance of the building while also making it a useful space for contemporary needs.
---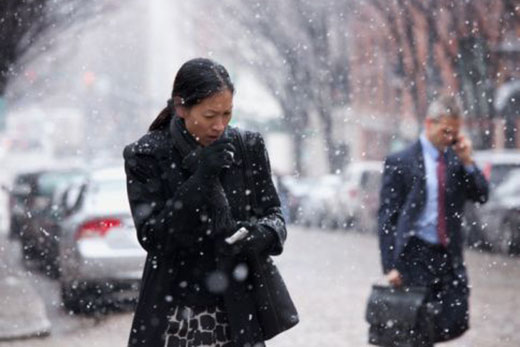 The flu is coming: Are we ready for the next pandemic?
A hundred years ago, the 1918 flu pandemic swept the globe, killing 50 to 100 million people. Since then, there have been three more pandemics -- in 1957, 1968 and 2009. The next pandemic, experts say, is a question of when, not if. Are we ready?
Be ready for winter weather: Know the multiple ways to stay informed about possible closings and delays at Emory in the event of severe weather conditions. With winter on its way, here is a reminder of the university's inclement weather policies and procedures.
A Festival of Nine Lessons and Carols
An Emory tradition since 1935, this candlelit service of choral music and scripture readings by special guests from the Emory community will be repeated Dec. 8.
When: Dec. 7, 8:00 p.m.
Where: Glenn Memorial Auditorium
Admission: $5 Emory students
Emory Basketball
Cheer on the Eagles at several games this month, starting Dec. 8 with the Women's team vs. Birmingham Southern. View Emory Athletics for more dates and times.
When: Dec. 8, 4:00 p.m.
Where: Woodruff PE Center
Admission: Free
 
 
 
 
 
 

WaterHub Tour
When: Dec. 7, 9:30 a.m.
Where: WaterHub on Peavine Drive
Admission: Free

 
 
 
 
 
 
 
 
 
 

Finals and Fuchka
When: Dec. 12, 12:00 p.m.
Where: Woodruff Library, Jones Room
Admission: Free

 
 
 
 
 
 
Editor: Laura Douglas-Brown
Associate Vice President for University Communications: Nancy Seideman
Senior Vice President for Communications and Public Affairs: David B. Sandor

Dooley Report is published by  Communications and Public Affairs
Read the Dooley Report Guidelines
Copyright 2022 Emory University | All Rights Reserved
201 Dowman Drive, Atlanta, Georgia 30322 USA | 404.727.6123