For Students of Emory University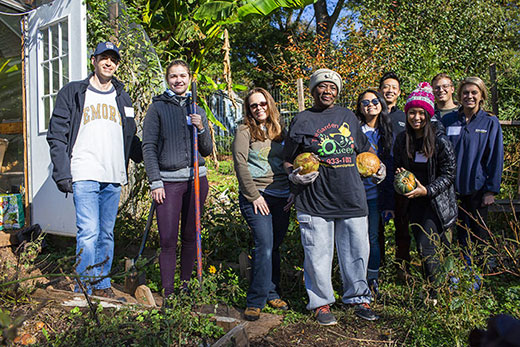 Giving back on Emory Cares International Service Day
The 15th annual Emory Cares International Service Day, held Saturday, Nov. 10, drew more than 1,000 registrants in 50 cities and seven countries around the world. Volunteers helped with dozens of community projects, including more than 20 in the Atlanta area.
---
---
---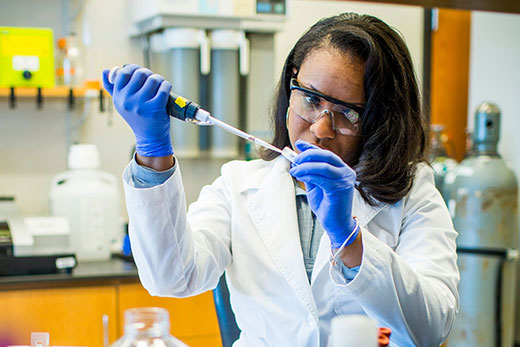 Driving discovery
Emory received $734 million in external research funding in fiscal year 2018, the most ever for the university. Funded research helps Emory improve and save lives, attract top professors and students, and create jobs and spark economic growth.
---
Children unable to distinguish real guns from toy guns in photos
A new study found that a majority of children could not tell the difference between a real gun and a toy gun in comparison photos. In contrast, a majority of parents, caregivers and the children themselves were confident their children could distinguish between real and toy guns.
---
---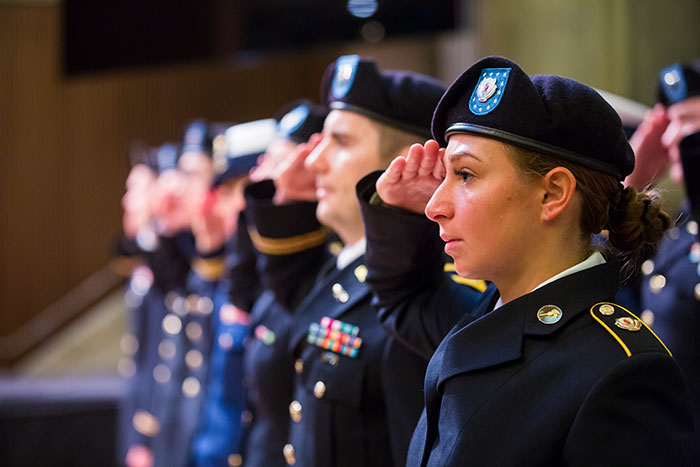 Emory commemorates Veterans Day
As cold rain fell outside, the Emory community filled Cannon Chapel on Monday to honor the service and sacrifices of veterans and those currently in the U.S. military. Learn about how Emory serves veterans and view more photos from the ceremony.
Resources for quitting smoking: Nov. 15 is the Great American Smokeout, sponsored by the American Cancer Society to encourage smokers everywhere to quit. Emory offers a variety of resources to help you quit smoking, improve your health and generally feel better.
Emory Farmers Market
Pick up items to share at your Thanksgiving or Friendsgiving feast, or just treat yourself to lunch.
When: Nov. 20, 11:00 a.m.
Where: Cox Bridge
Admission: Free
Emory Men's and Women's Basketball
Cheer on the Emory men's team on Saturday, Nov. 24, at 2 p.m. against Maryville College, then root for the women's team on Tuesday, Nov. 27, at 6 p.m. against Sewanee.
When: Nov. 24, 2:00 p.m.
Where: Woodruff PE Center
Admission: Free
 
 
 
 
 
 

Get High with SKY
When: Nov. 15, 6:00 p.m.
Where: Callaway Memorial Center, Room S102
Admission: Free

 
 
 
 
 

Emory Dance Company
When: Nov. 15, 7:30 p.m.
Where: Schwartz Center for Performing Arts, Dance Studio
Admission: $8 students

 
 
 
 
 
 

Active Bystander Skills
When: Nov. 17, 12:00 p.m.
Where: Longstreet Means Residence Hall, Lobby
Admission: Free; RSVP required

 

Black in Business
When: Nov. 17, 2:00 p.m.
Where: Goizueta Business School, Room 208
Admission: Free

 

Diwali Puja
When: Nov. 17, 6:30 p.m.
Where: Candler School of Theology, Rita Ann Rollins Building, Room 102
Admission: Free

 

Diwali Mela
When: Nov. 17, 7:30 p.m.
Where: Cox Ballroom
Admission: Free

 

Chips and SALSA
When: Nov. 17, 7:30 p.m.
Where: Glenn Memorial Auditorium
Admission: Free

 
 
 
 
Editor: Laura Douglas-Brown
Associate Vice President for University Communications: Nancy Seideman
Senior Vice President for Communications and Public Affairs: David B. Sandor

Dooley Report is published by  Communications and Public Affairs
Read the Dooley Report Guidelines
Copyright 2022 Emory University | All Rights Reserved
201 Dowman Drive, Atlanta, Georgia 30322 USA | 404.727.6123