For Students of Emory University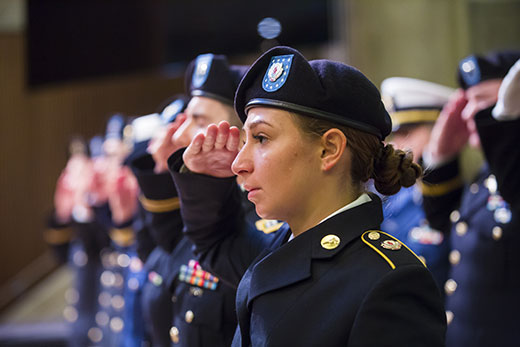 Healing on the homefront
Veteran Timothy Banik struggled with PTSD after his military service, but an innovative Emory program helped him get his life back. Explore how Emory supports veterans through health care, legal aid, education benefits and more.
---
---
---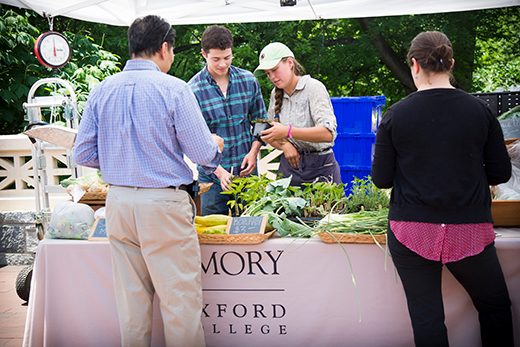 10 things to do for $10 or less
Visit the Emory Farmers Market for unique treats for your Thanksgiving feast, view some of Hitchcock's best films, and commemorate the 200th birthday of Frederick Douglass with Oscar-winning actor Louis Gossett Jr. plus one of Douglass' direct descendants.
---
---
Instant soups pose risk for scald burns in children
Microwavable instant soup and noodle products cause nearly 10,000 scald burns each year -- nearly one out of every five such burns that send children to emergency rooms each year, according to Emory researchers.
---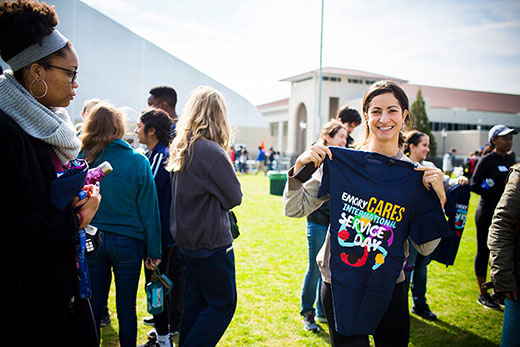 Emory Cares International Service Day celebrates 15 years
Join hundreds of Emory students, alumni, faculty and staff for Emory Cares International Service Day, which celebrates its 15th anniversary on Saturday, Nov. 10, with its mission of serving humanity spreading throughout the globe.
A new look for Emory's homepage: The main Emory University website, Emory.edu, debuts an engaging new look today. This "iterative refresh" is based on the research and content strategy for the full homepage redesign, slated to launch next year, and features elements of the new design direction of the future main site now.
Recycling Day at Emory Point
Bring your recyclables, including hard-to-recycle items, to Emory Point until 4 p.m. Items accepted include electronics, household materials, paint, documents and more.
When: Nov. 9, 10:00 a.m.
Where: Emory Point, green space near The General Muir
Admission: Free
Emory Veterans Day Observance
Join in the annual tribute to active and retired members of America's armed services.
When: Nov. 12, 10:45 a.m.
Where: Emory Quadrangle
Admission: Free
 
 
 
 
 
 

ROCK the ROW
When: Nov. 10, 9:00 p.m.
Where: MLAO House, Eagle Row
Admission: Free

 
 
 
 

Chamber Music Concert
When: Nov. 11, 7:00 p.m.
Where: Schwartz Center for Performing Arts, Emerson Concert Hall
Admission: Free

 
 
 

WaterHub Tour
When: Nov. 13, 2:30 p.m.
Where: WaterHub at Peavine Drive
Admission: Free

 
 
 

3D Modeling Basics
When: Nov. 13, 6:00 p.m.
Where: Cox Hall, TechLab
Admission: Free; sign-up required

 
 
 
 
 
 
Editor: Laura Douglas-Brown
Associate Vice President for University Communications: Nancy Seideman
Senior Vice President for Communications and Public Affairs: David B. Sandor

Dooley Report is published by  Communications and Public Affairs
Read the Dooley Report Guidelines
Copyright 2022 Emory University | All Rights Reserved
201 Dowman Drive, Atlanta, Georgia 30322 USA | 404.727.6123