For Students of Emory University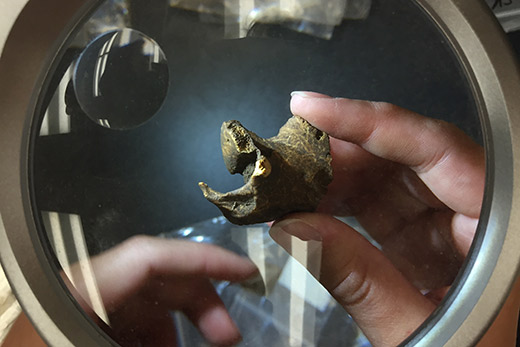 Bonding over bones, stones and beads
Emory anthropologist Jessica Thompson takes students into the field in Malawi to help uncover mysteries of prehistoric hunter-gatherers in Africa. The project has already yielded the oldest-known human DNA from Africa, preserved by the cool, arid ecosystem of the excavation sites. Meet the students conducting this groundbreaking research.
---
---
---
---
Through Coursera, Emory faculty reach broad audiences around the world
Coursera's online courses give people around the globe the chance to learn from Emory faculty about topics that highlight the university's commitment to helping humanity. Subjects include civil rights, understanding violence, examining addiction, responding to health emergencies, and more.
---
---
Emory to add women's golf as intercollegiate sport
Emory will add women's golf to its list of varsity sports, beginning in the fall of 2019. The new team will bring the university's total to 19 athletic programs that compete at the NCAA Division III level.
---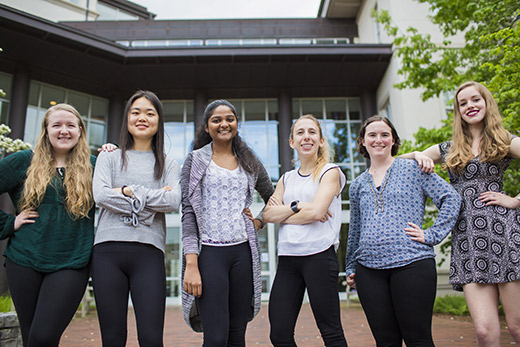 Six honors theses highlight Emory College physics
Six seniors will graduate with honors in physics, having conducted rigorous research as expansive as hints of what happens around the universe's dying stars and as minute as the molecular mechanisms telling our cells what to do.
Donate "Dooley Dollars" to help others: The Dooley Dollars Donation project allows students to spend the unused money from their meal plans to buy a range of products for the campus food pantry, located at the Bread Coffeehouse. Learn more.

Midnight Pancake Breakfast
The Office of Spiritual and Religious Life invites you to take a break from studying for exams and put a fork in it with some late-night pancakes.
When: May 3, 10:00 p.m.
Where: Glenn Memorial United Methodist Church
Admission: Free
President's Open House
Emory President Claire E. Sterk invites students in the Class of 2018 to a casual, open house reception. Drop in any time between noon and 2 p.m. Registration is required.
When: May 5, 12:00 p.m.
Where: Lullwater House
Admission: Free
Editor: Laura Douglas-Brown
Associate Vice President for University Communications: Nancy Seideman
Senior Vice President for Communications and Public Affairs: David B. Sandor

Dooley Report is published by  Communications and Public Affairs
Read the Dooley Report Guidelines
Copyright 2022 Emory University | All Rights Reserved
201 Dowman Drive, Atlanta, Georgia 30322 USA | 404.727.6123