For Students of Emory University
Wednesday, April 18, 2018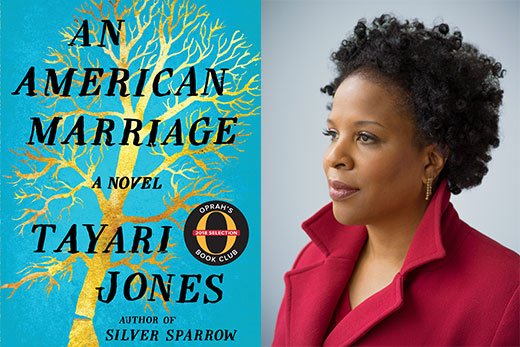 Author Tayari Jones joins Emory faculty
New York Times bestselling author and critically acclaimed writer Tayari Jones will join Emory University's renowned Creative Writing Program this fall as a member of the English faculty in Emory College of Arts and Sciences.
---
---
---
---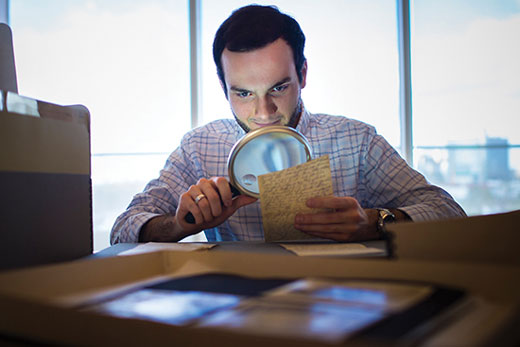 Tracing the footsteps of Emory's own Indiana Jones
For undergraduate student Andrew Hoover, a seminar class led to an in-depth research project that traces the fascinating post-World War I path of an Emory professor turned adventurer.
---
---
---
---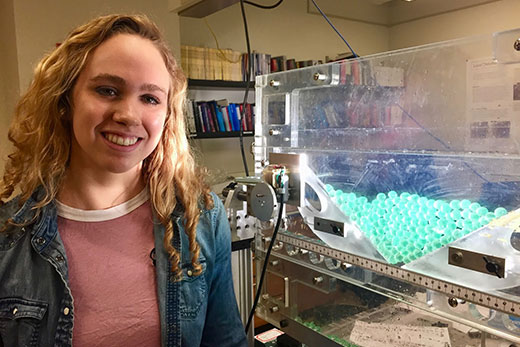 Physicists show why it's hard to clog a drain with soft particles
Physicists working in Emory professor Eric Weeks' lab quantified the clogging dynamics of soft objects for the first time and identified the parameters that seem to explain why it's completely opposite the physics that govern hard objects. Graduate and undergraduate students, including sophomore Mia Morrell, worked on the experiments.
Take a look back at Dooley's Week
Dooley's Week, Emory's annual celebration of school spirit, took over campus April 9-14 with a full slate of festival-themed "Dooleypalooza" activities. See more photos.
Get help with your writing assignments: The Emory College Writing Center serves students in Emory College and Laney Graduate School, as well as students in other schools who are working on assignments for Emory College or Laney classes. Additional writing support is available for students in other schools.
Dooley After Dark: "Star Wars: The Last Jedi"
Enjoy this free showing of the second installment of the Star Wars sequel trilogy and the eighth main installment of the Star Wars franchise.
When: April 20, 8:30 p.m.
Where: Harland Cinema
Admission: Free
 
 
 
 
 
 
 
 
 
 
 
 
 
 
 

St. Jude Charity Gala
When: April 20, 7:00 p.m.
Where: Miller-Ward Alumni House
Admission: Free for Emory students; $10 general public

 
 
 
 
 
 
 
 
 
 

Concert: Emory Big Band
When: April 24, 8:00 p.m.
Where: Schwartz Center for Performing Arts, Emerson Concert Hall
Admission: Free

 
 
Editor: Laura Douglas-Brown
Associate Vice President for University Communications: Nancy Seideman
Senior Vice President for Communications and Public Affairs: David B. Sandor

Dooley Report is published by  Communications and Public Affairs
Read the Dooley Report Guidelines
Copyright 2022 Emory University | All Rights Reserved
201 Dowman Drive, Atlanta, Georgia 30322 USA | 404.727.6123