For Students of Emory University
Wednesday, April 11, 2018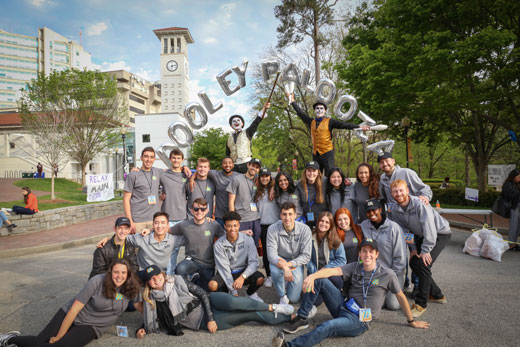 Dooley's Week fun continues on campus
Dooley's Week, Emory's annual celebration of school spirit, takes place all week with festival-style events befitting this year's "Dooleypalooza" theme, plus the chance to find Dooley Cats hidden around campus. View more photos and see the rest of the week's schedule.
---
---
---
---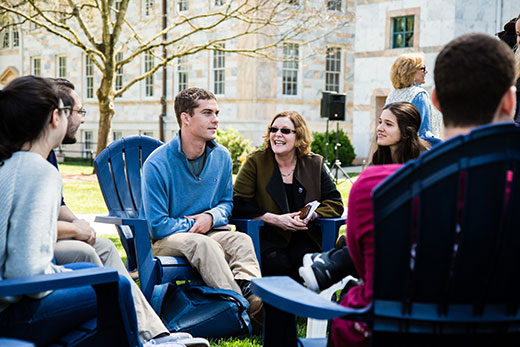 'Conversations on the Quad' explores innovation at Emory
The Emory community gathered April 5 for the inaugural "Conversations on the Quad," an opportunity for faculty, staff and students to share ideas about how Emory can build a culture of innovation in service to the world.
---
Student artists team with labs to bring research to life
Debuting at this year's Atlanta Science Festival, a student-run program recruited more than 100 artists, most of them untrained college students, who worked with scientists from Emory and Georgia Tech to translate their research into art.
---
Conference showcases Emory's interdisciplinary humanities
The Interdisciplinary Humanities Conference explored the vitality and creative breadth of humanistic inquiry, as faculty, students and university leaders gathered to discuss the growth of interdisciplinary scholarship at Emory and ways to help it flourish.
---
Emory SCDU participates in national Ebola transport exercise
Physicians, nurses and staff in Emory's Serious Communicable Diseases Unit (SCDU), located in Emory University Hospital, will participate Thursday in an exercise to test the nationwide ability to move patients with highly infectious diseases safely and securely to regional treatment centers.
---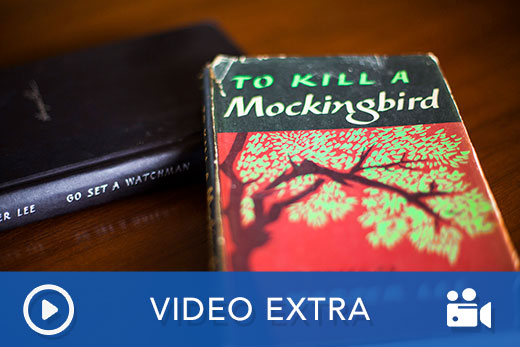 Special feature: Who was Atticus Finch?
Letters by Harper Lee acquired by Emory's Stuart A. Rose Manuscript, Archives and Rare Book Library shed new light on the beloved and now controversial character of Atticus Finch.
Go for a swim: Take a dip in the outdoor pool at the Student Activity and Academic Center on the Clairmont Campus. The pool reopened April 1 and is heated to at least 78 degrees. Full-time undergradute and graduate students who pay the Student Athletic Fee get memberships to the SAAC.
Earth Week: Open Craft Session
Make cat toys, pencil holders, cable holders and more with a variety of recycled materials on hand, or bring your own at this drop-in event.
When: April 16, 5:00 p.m.
Where: TechLab
Admission: Free
Emory Denim Day 2018
Wear denim in support of survivors of sexual violence and email or post a photo to the Respect Program. For every photo submitted, SGA will donate $1 to the program.
When: April 18, 8:00 a.m.
Where: Campus-wide
Admission: Free
 
 
 
 
 
 
 
 

StageWorks 2018
When: April 13, 8:00 p.m.
Where: Performing Arts Studio
Admission: Free

 
 
 
 
 
 
 
 
 
 
 
 
 
 
 
 
Editor: Laura Douglas-Brown
Associate Vice President for University Communications: Nancy Seideman
Senior Vice President for Communications and Public Affairs: David B. Sandor

Dooley Report is published by  Communications and Public Affairs
Read the Dooley Report Guidelines
Copyright 2022 Emory University | All Rights Reserved
201 Dowman Drive, Atlanta, Georgia 30322 USA | 404.727.6123