For Students of Emory University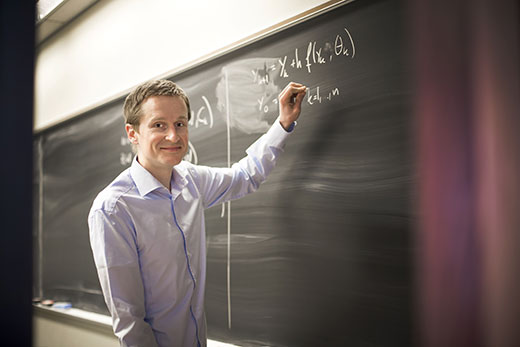 Mathematician works to improve artificial intelligence
Emory College professor Lars Ruthotto is pioneering a new field -- combining applied math, engineering and computer science -- that applies the logic of differential equations to refine the chaos of deep learning, earning him a $400,000 National Science Foundation award.
---
Emory to hold full-scale active threat exercises
Emory University, in conjunction with the CDC and other jurisdictions, will hold a full-scale active threat exercise on the Druid Hills campus on Wednesday, March 14, and on the CDC's Roybal Campus on Saturday, March 17.
---
---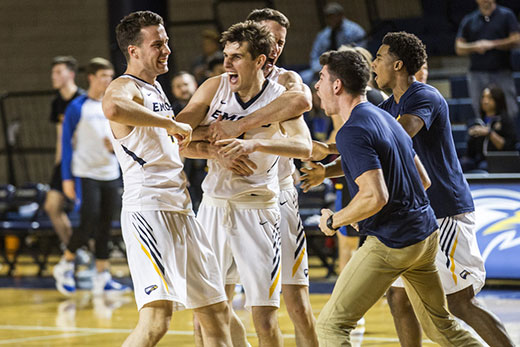 Emory men's basketball advances to NCAA Round of 16
After a thrilling 83-82 win on Saturday, Emory men's basketball team earned a spot in the Round of 16 for the NCAA D-III Championships. The Eagles face off Friday against the University of Wisconsin-Oshkosh.
---
---
---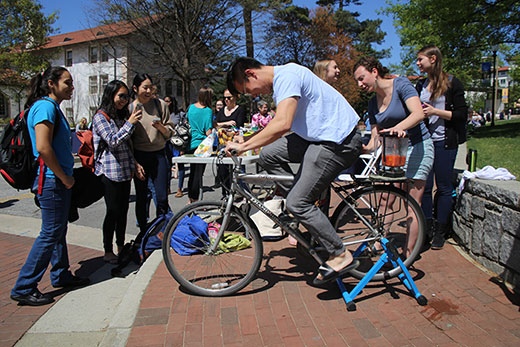 March: 10 things to do for $10 or less
March brings several annual traditions to campus. Try the bike-powered blender at the Emory Earth Festival, enjoy hands-on activities at the Atlanta Science Festival and view the creation and destruction of an intricate sand mandala during Tibet Week.
Free museum admission: Enjoy the special exhibits and impressive permanent collections at the Michael C. Carlos Museum. Students, faculty and staff are always admitted free with ID. The museum is also offering 100 free admission days for the public leading up to its centennial in 2019.

Emory Women of Excellence Awards
Celebrate women who have demonstrated extraordinary dedication to issues that affect women at Emory and in the larger community.
When: March 8, 6:30 p.m.
Where: Miller-Ward Alumni House
Admission: Free
State of Race: Jemele Hill
Jemele Hill, a journalist and commentator on sports, culture and race, presents the 18th-annual "State of Race" address as part of a continuation of Social Justice Week.
When: March 8, 8:00 p.m.
Where: Woodruff Health Sciences Center Administration Building, Auditorium
Admission: Free
 
 
 
 
 
 
 
 
 
 
 
 
 

Career Discovery Days
When: March 20, 1:00 p.m.
Where: White Hall, Room 111
Admission: Free; register on Handshake

 
 
 
 
Editor: Laura Douglas-Brown
Associate Vice President for University Communications: Nancy Seideman
Interim Senior Vice President for Communications and Public Affairs: Vince Dollard

Dooley Report is published by  Communications and Public Affairs
Read the Dooley Report Guidelines
Copyright 2022 Emory University | All Rights Reserved
201 Dowman Drive, Atlanta, Georgia 30322 USA | 404.727.6123