For Students of Emory University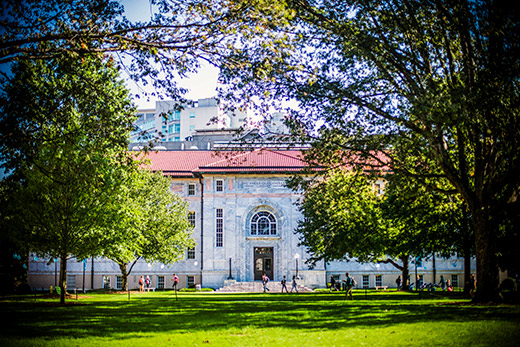 Emory begins next strategic plan phase
Emory University has embarked on the next phase of a strategic planning process designed to align the university's strengths and opportunities in advancing its vision and mission for the next decade.
---
---
---
---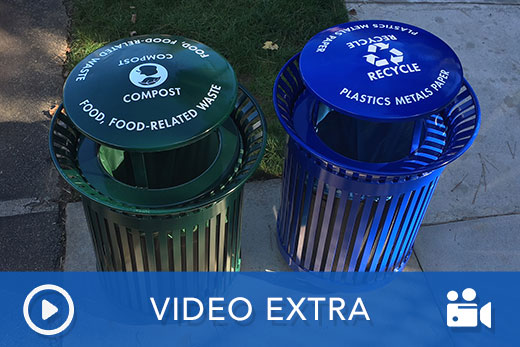 New Emory policy seeks zero landfill waste
Launching in January, Emory's new Campus Waste Management Policy will standardize recycling and compost bins, remove outdoor landfill trash containers and cease servicing of desk-side bins. Learn how you can help achieve the goal of zero landfill waste.
---
---
---
Emory Board of Trustees elects new chair
The Emory University Board of Trustees has elected business executive Robert C. Goddard III to serve as its new chair. Goddard succeeds John F. Morgan, who is retiring as chair after serving in the role since 2013.
---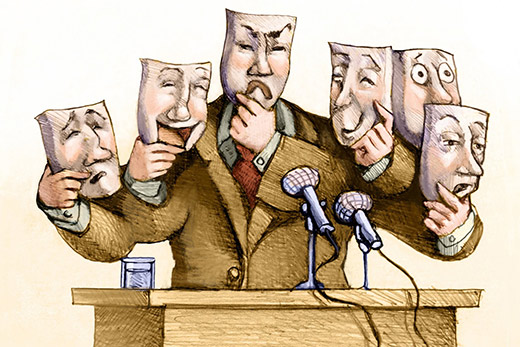 Lying Conference to uncover truths about deception
On Friday, scientists from psychology, neuroscience and anthropology -- along with a leading journalist, a theater director and a professional magician -- will discuss their insights into lying and deception at "The Lying Conference."
President Carter visits campus
Students in history professor Tehila Sasson's course "Origins of Human Rights" had a special guest speaker last week: former U.S. President Jimmy Carter. As University Distinguished Professor, Carter regularly visits campus to share his insights. See more photos.
---
Emory Cares International Day of Service
Hundreds of Emory students, alumni, faculty and staff came together on Saturday, Nov. 11, for the annual Emory Cares International Day of Service, volunteering for dozens of projects in Atlanta and around the world. View more photos.
Resources to help you stop smoking: Thursday is the annual Great American Smokeout, started by the American Cancer Society. Emory's Office of Health Promotion offers a variety of tobacco cessation resources for students who are ready to kick the habit.
Emory's Holiday Blood Drive
Emory's holiday blood drive continues Thursday until 4 p.m. Register for an appointment at redcrossblood.org (sponsor code "Emory").
When: Nov. 16, 11:00 a.m.
Where: Woodruff PE Center, The Timeline
Admission: Free
Dissertation/Prospectus Writing Boot Camp
Work on your dissertation for an entire day without distractions within a supportive community of writers.
When: Nov. 18, 10:00 a.m.
Where: Woodruff Library, Jones Room
Admission: Free
GlobeMed Zombie 5K
Run through Lullwater Preserve avoiding ferocious zombies to raise funds for the Thailand Migrant Assistance Program. This event was rescheduled from Oct. 28 due to weather.
When: Nov. 18, 10:00 a.m.
Where: Student Activity and Academic Center
Admission: $20
 
 
 
 
 
 
 

Emory Dance Company Fall Concert
When: Nov. 16, 7:30 p.m.
Where: Schwartz Center for Performing Arts, Dance Studio
Admission: $15; $12 discount categories; $8 students

 
 
 
 
 
 
 
 

Arts Club Lock-In
When: Nov. 17, 7:00 p.m.
Where: Visual Arts Building, Peavine Drive
Admission: Free

 
 
 
 
 
 
 
 
 
 
 
 
 
Editor: Laura Douglas-Brown
Associate Vice President for Media Relations: Nancy Seideman
Interim Senior Vice President for Communications and Public Affairs: Vince Dollard

Dooley Report is published by  Communications and Public Affairs
Read the Dooley Report Guidelines
Copyright 2022 Emory University | All Rights Reserved
201 Dowman Drive, Atlanta, Georgia 30322 USA | 404.727.6123