For Students of Emory University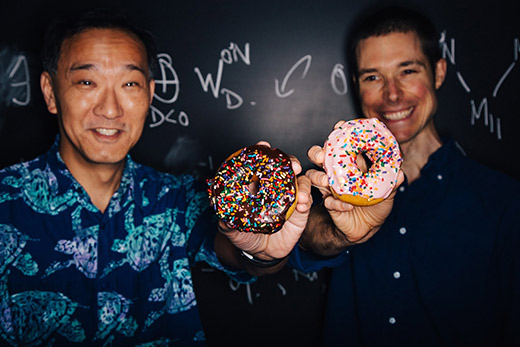 The math of doughnuts: 'Moonshine' sheds light on elliptic curves
In the simplest terms, an elliptic curve is a doughnut shape with carefully placed points, explain Emory mathematicians Ken Ono and John Duncan. "The whole game in the math of elliptic curves is determining whether the doughnut has sprinkles and, if so, where exactly the sprinkles are placed," Duncan says. Their new theory helps to do just that.
---
---
Emory welcomes new Title IX coordinator
Supria Kuppuswamy joined Emory Oct. 2 as the university's new Title IX coordinator and special assistant to the vice provost for equity and inclusion, bringing years of experience in diversity management to the role.
---
---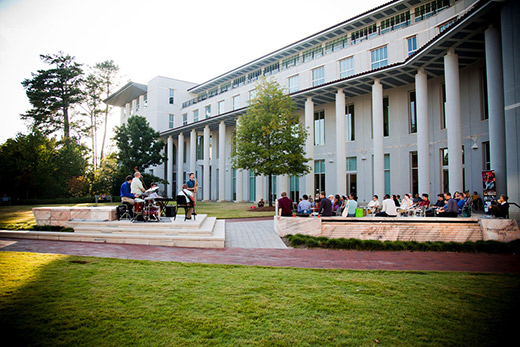 October: 10 things to do for $10 or less
The academic year is in full swing with a variety of events on and near Emory's campus. As the weather finally cools down, enjoy outdoor events including Jazz on the Green, soccer matches and the Open Streets Emory Village festival.
---
---
---
---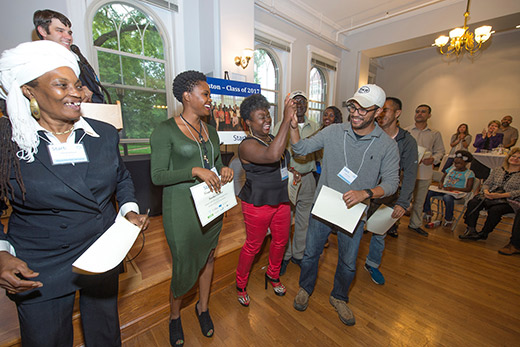 Goizueta program helps small, local businesses get off the ground
Start:ME, a business accelerator program led by Goizueta Business School and local community partners, helps promising ventures through training, mentoring, early-stage capital and more. Already a success in Clarkston and East Lake, the program expands to Atlanta's Southside in 2018 and is now accepting applications.
Vigil for victims of the Las Vegas shooting: The Emory community will come together Wednesday evening to remember the victims of the Las Vegas shooting. A candlelight vigil is planned for 9 p.m. at the Cox Bridge.
"The Dream Machine" exhibition opening
The Emory community gathered Sept. 28 to celebrate the opening of "The Dream Machine: The Beat Generation & the Counterculture." The first major consideration of the Beats in the U.S. in nearly a decade, the exhibit continues through May 15. View more photos.
Jazz on the Green
Enjoy listening to jazz outdoors on a fall evening. Bring a blanket, a picnic and friends and family.
When: Oct. 5, 6:00 p.m.
Where: Patterson Green
Admission: Free
Racial Realities and the Beloved Community
The Most Rev. Michael Curry, the 27th presiding bishop and primate of the Episcopal Church, gives a lecture, followed by a panel discussion.
When: Oct. 11, 7:00 p.m.
Where: Cannon Chapel, Sanctuary
Admission: Free
 
 
 
 
 
 
 
 
 
 

LGBTeas
When: Oct. 9, 3:30 p.m.
Where: AMUC, Room 132
Admission: Free

 
 
 
 
 
 
 
 
 
Editor: Laura Douglas-Brown
Associate Vice President for Media Relations: Nancy Seideman
Interim Senior Vice President for Communications and Public Affairs: Vince Dollard

Dooley Report is published by  Communications and Public Affairs
Read the Dooley Report Guidelines
Copyright 2022 Emory University | All Rights Reserved
201 Dowman Drive, Atlanta, Georgia 30322 USA | 404.727.6123