For Students of Emory University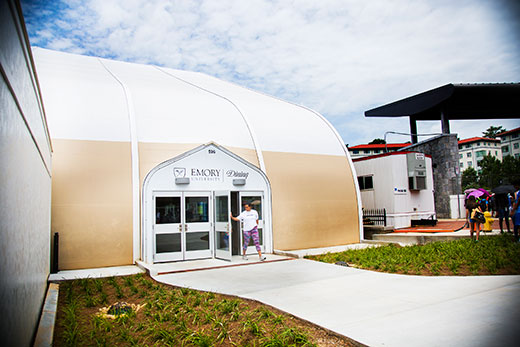 DUC-ling opening offers trial run for fall food service
Take a look inside Emory's new interim dining facility, now serving food for a variety of summer programs and gearing up to offer upwards of 3,600 meals per day when students flock back to campus this fall.
---
---
Drug discovery: Alzheimer's and Parkinson's spurred by same enzyme
Alzheimer's disease and Parkinson's disease affect different regions of the brain and have distinct genetic and environmental risk factors. But at the biochemical level, these two diseases start to look similar. That's how Emory scientists landed on a potential drug target for Parkinson's.
---
---
---
This month in Atlanta: Films, festivals and more
The fireworks have come and gone, but there is still plenty to do around the city this month. From movies in Atlantic Station's Central Park to the Atlanta Ice Cream Festival, check out this list of upcoming events, courtesy of the Inside Emory Admission blog.
---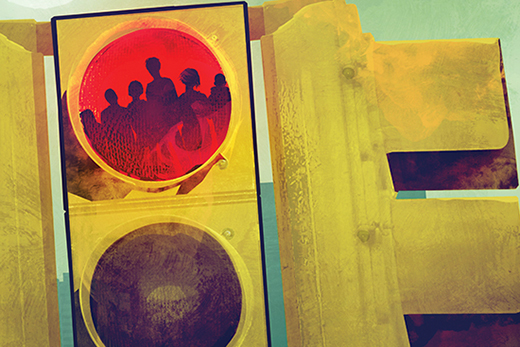 Emory students, alumni help fight human trafficking
University students and alumni are confronting the complicated crisis of human trafficking by conducting research, establishing campus organizations and advocating for change.
Student parking permits: Planning to park on campus? Registration for student parking permits is now under way for the 2017-18 academic year. You may purchase an annual permit or an occasional-use Eagle permit. Current permits expire Aug. 14.
WaterHub Tour
Learn how Emory is recycling millions of gallons of water. Only five more tours scheduled for this summer.
When: July 18, 11:00 a.m.
Where: WaterHub on Peavine Drive
Admission: Free
Dive-In Movie
Enjoy "Moana" along with cotton candy, glow sticks and popcorn. Film begins at sunset.
When: July 21, 8:30 p.m.
Where: Student Activity and Academic Center
Admission: $2 for all; guest fee applies for nonmembers
Emory Farmers Market: Melon Mania
Purchase delicious melons from Crystal Organic Farm and make your own melon smoothie on the smoothie bike.
When: July 25, 11:00 a.m.
Where: Cox Hall Bridge
Admission: Free
 
 
 
 
 
 

Canvas 101
When: July 19, 10:00 a.m.
Where: Woodruff Library, Room 314
Admission: Free

 
 
 
 
 
Editor: Laura Douglas-Brown
Executive Director of Communication: Susan Carini
Interim Senior Vice President for Communications and Public Affairs: Vince Dollard

Dooley Report is published by  Communications and Public Affairs
Read the Dooley Report Guidelines
Copyright 2022 Emory University | All Rights Reserved
201 Dowman Drive, Atlanta, Georgia 30322 USA | 404.727.6123