For Students of Emory University
Theology students visit Haiti to explore moral leadership
Graduate students in Candler School of Theology traveled to Haiti for a 10-day seminar in moral leadership led by professor and public theologian Robert Franklin, visiting with artists, academics, and spiritual and political leaders.
---
Emory researchers closer to cracking neural code of love
A team of Emory neuroscientists found a key connection between areas of the adult female prairie vole's brain reward system that promotes the emergence of pair bonds, a discovery that could help with efforts to improve social function in humans with disorders such as autism.
---
---
---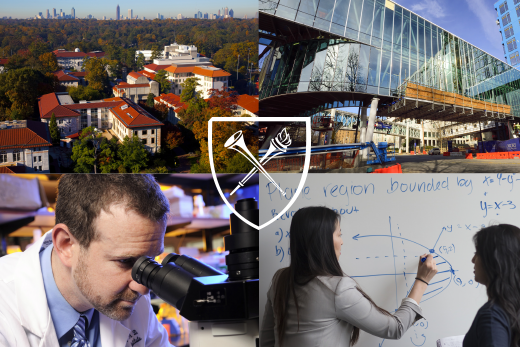 Emory University, largest employer in DeKalb County, serves as driving force for Atlanta region
Emory provides $9.1 billion in economic impact within the Atlanta region and Georgia, while supporting nearly 64,000 jobs and generating $200 million in state tax revenues, according to a new study.  
---
---
Finding mental disorders with math
What if a brain scan could detect a mental disorder even before symptoms emerge? Or predict which depressed patients would respond to a particular medication and which would not? Emory's Ying Guo is working to transform such aspirations into reality using math.
---
---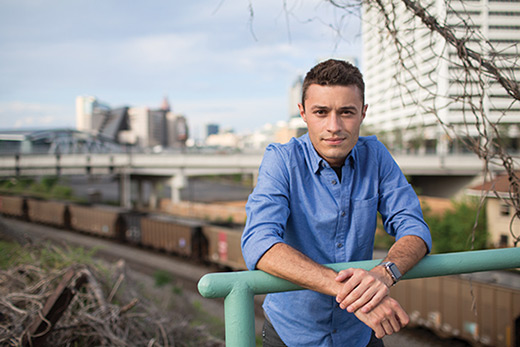 Emory shares in Georgia's movie industry boom
As Georgia rises to the third-busiest production location in the country, Emory alumni and Emory's Department of Film and Media Studies claim a piece of the action.
Dine with your Dooley Dollars: If you have Dooley Dollars left on your meal plan for the 2016-2017 academic year, be sure to spend them by Aug. 4, the end of Emory's summer term. View the summer schedule for campus dining venues.
Emory Farmers Market: Ice Cream Social
The theme is ice cream. Enjoy the cool treat and buy in-season produce and other goods. Continues until 3 p.m.
When: June 20, 11:00 a.m.
Where: Cox Hall Bridge
Admission: Free
WaterHub Tour
Tour this award-winning facility and learn how Emory is recycling millions of gallons of water.
When: June 20, 11:00 a.m.
Where: WaterHub on Peavine Drive
Admission: Free
 
 
 
 
 
 

Own Oxford
When: June 26, 3:00 p.m.
Where: Oxford College
Admission: $260

 
 
Editor: Laura Douglas-Brown
Executive Director of Communication: Susan Carini
Interim Senior Vice President for Communications and Public Affairs: Vince Dollard

Dooley Report is published by  Communications and Public Affairs
Read the Dooley Report Guidelines
Copyright 2022 Emory University | All Rights Reserved
201 Dowman Drive, Atlanta, Georgia 30322 USA | 404.727.6123