For Students of Emory University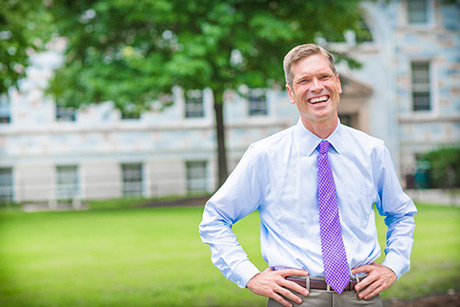 Elliott named dean of Emory College of Arts & Sciences
Michael A. Elliott, Asa Griggs Candler Professor of English, has been appointed dean of Emory College of Arts and Sciences, starting July 1, 2017. Elliott has served as interim dean of Emory College since August 2016.
---
---
Emory students chosen for Humanity in Action Fellowship
Jalyn Radziminski-Smith and Virginia Spinks will spend the next month immersed in the study of human and civil rights when they join a global network of students in Europe for the 2017 Humanity in Action Fellowship Program.
---
---
---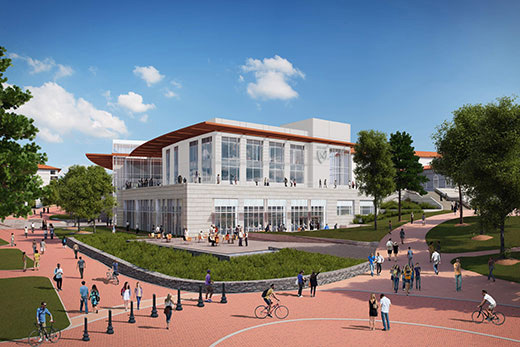 Summer DUC demolition paves the way for new Campus Life Center
By the time students return to campus for the fall semester, the Dobbs University Center will be gone, making way for the construction of Emory's new, state-of-the-art Campus Life Center.
---
---
---
AV200 raises hope for the future of vaccine research
When Action Cycling Atlanta set out to ride 200 miles to raise funds for Emory's AIDS vaccine research, among the cyclists was Joshua Saunders, who underwent quadruple bypass surgery at Emory Saint Joseph's Hospital just six months ago.
---
Diabetes: Fighting the epidemic the way public health has fought HIV
Some 29 million people in the U.S. are living with type 2 diabetes. Doctors are good at caring for and controlling the disease, but lagging in prevention. Now a team at Rollins School of Public Health is borrowing from the school's expertise in HIV prevention to tackle diabetes.
---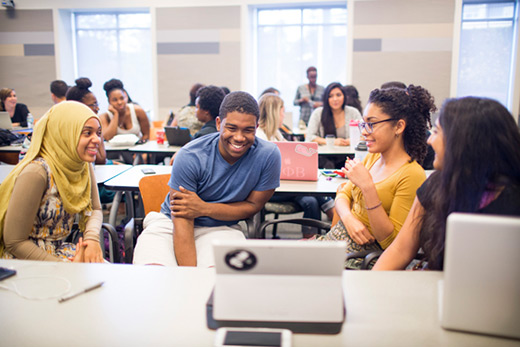 Nurturing young scientists to increase diversity in STEM fields
Aimed at undergraduates and new graduate students, the Emory Initiative to Maximize Student Development seeks to diversify the STEM workforce through mentoring, seminars and career coaching.
Put your vacation reading in OverDrive: Enjoy access to popular e-books and audiobooks through Emory's OverDrive collection. Using the OverDrive distribution platform, users can download titles to Mac, Windows or a variety of mobile devices.
Percussion Ensemble Concert: "Mechanical"
Donations will be accepted to benefit the School of Medicine PA Program's Migrant Farm Worker Health Project.
When: June 3, 3:00 p.m.
Where: Woodruff Health Sciences Center Administration Building, Auditorium
Admission: Free
Symphony Without Borders: "Music for Manchester"
Members of the volunteer orchestra present a concert for healing following the recent events in Manchester, England.
When: June 3, 8:00 p.m.
Where: Schwartz Center for Performing Arts, Emerson Concert Hall
Admission: Free
Emory Summer Farmers Market
Peaches are the theme at this first of four summer markets. Purchase in-season produce and enjoy the food and drink offerings.
When: June 6, 11:00 a.m.
Where: Cox Hall Bridge
Admission: Free
 
 
 

Canvas 101
When: June 6, 9:00 a.m.
Where: Online
Admission: Free

 

WaterHub Tour
When: June 6, 11:00 a.m.
Where: WaterHub on Peavine Drive
Admission: Free

 
 
 
 
 

Canvas 101
When: June 14, 10:00 a.m.
Where: Woodruff Library, Room 314
Admission: Free

 
 
 
Editor: Laura Douglas-Brown
Executive Director of Communication: Susan Carini
Interim Senior Vice President for Communications and Public Affairs: Vince Dollard

Dooley Report is published by  Communications and Public Affairs
Read the Dooley Report Guidelines
Copyright 2022 Emory University | All Rights Reserved
201 Dowman Drive, Atlanta, Georgia 30322 USA | 404.727.6123