For Students of Emory University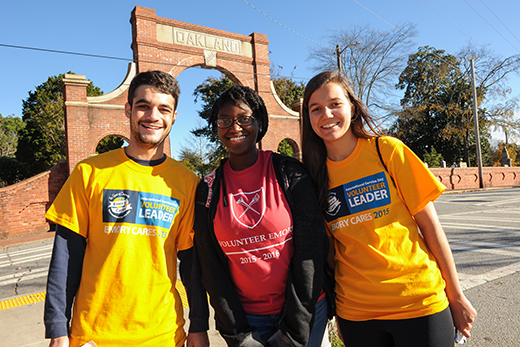 Emory Cares Day brings community together for service projects
Emory Cares International Service Day is Saturday, Nov. 12, and students, faculty, staff, alumni and family members are invited to take part in volunteer projects in Atlanta and around the world. Registration is now open for local service trips.
---
---
10 things to do for $10 or less
From CultureSHOCK to the start of basketball season, Emory's calendar remains packed with events as the fall semester races toward the finish line.
---
---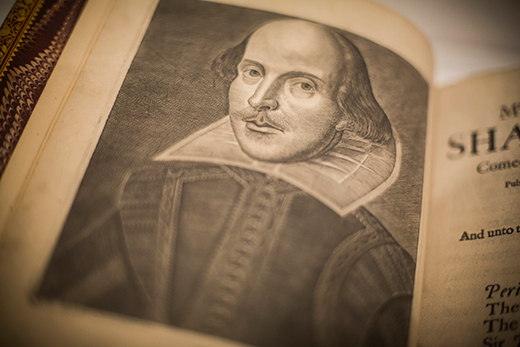 Emory welcomes Shakespeare's First Folio to campus
"The First Folio: The Book that Gave Us Shakespeare" opens Saturday at the Carlos Museum, the only Georgia site chosen to host the exhibit featuring the first printing of many of the Bard's legendary plays.
---
---
---
---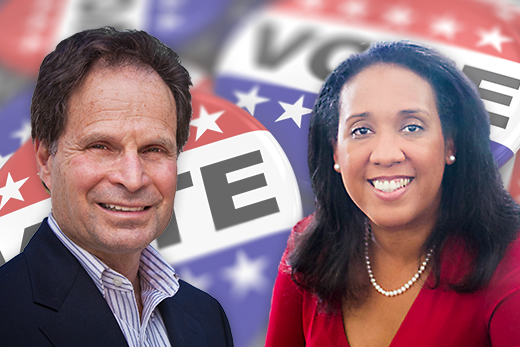 Election fuels public scholarship for Emory experts
Emory political science professors Alan Abramowitz and Andra Gillespie serve as prominent resources for national and international media, offering context in the 2016 presidential race.
Puppy Petting "Boo"
What's better than a petting zoo? A petting "boo" with adorable puppies dressed in Halloween costumes. There were plenty of happy smiles and wagging tails on campus Friday as Pawsitive Outreach offered information on how to volunteer with local no-kill animal shelters. View more photos.
Get your gadgets: Emory students, faculty and staff can check out a variety of electronic gadgets from Woodruff Library. Options range from laptops and chargers available for three-hour use within the library to items like iPads, iPods and digital cameras that can be checked out for up to a week.
Romeo and Juliet
Theater Emory presents Shakespeare's classic love story with performances through Nov. 13.
When: Nov. 3, 7:30 p.m.
Where: Dobbs University Center, Mary Gray Munroe Theater
Admission: $22; $18 discount categories; $6 students
Harland Cinema Night: "Shrek" and "Shrek 2"
The University Center Board hosts a screening of the first two "Shrek" films with free food.
When: Nov. 5, 5:00 p.m.
Where: Dobbs University Center, Harland Cinema
Admission: Free
 
 
 
 
 
 
 
 
 
 
 
 
 
 
 
 
 
 
 
 
 
 
 
 
 
 
 
 
 

WaterHub Tours
When: Nov. 9, 1:00 p.m.
Where: WaterHub on Peavine Drive
Admission: Free

 
 

Mauerfall Museum
When: Nov. 9, 5:00 p.m.
Where: Modern Languages Building, Room 201
Admission: Free

 
 
 
 
 
Editor: Laura Douglas-Brown
Executive Director of Communication: Susan Carini
Interim Senior Vice President for Communications and Public Affairs: Vince Dollard

Dooley Report is published by  Communications and Public Affairs
Read the Dooley Report Guidelines
Copyright 2022 Emory University | All Rights Reserved
201 Dowman Drive, Atlanta, Georgia 30322 USA | 404.727.6123